Protecting the Amazon Through Partnership and Action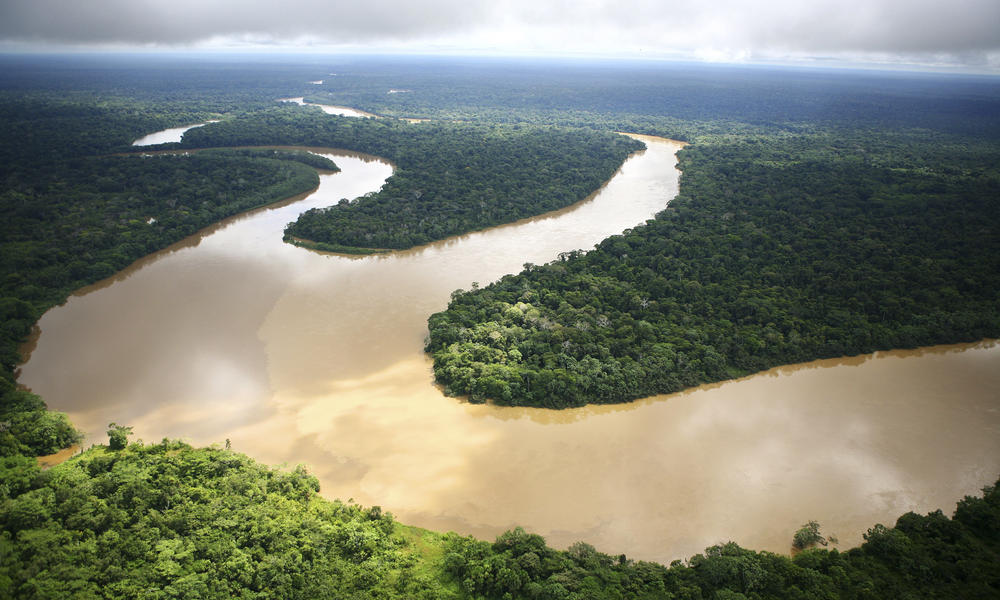 Date: July 16, 2013
Author: Anand Mishra
The Amazon.
Two single words are enough to conjure images of massive rain forests, otherworldly species, indigenous peoples, Hollywood movies, medicinal plants, bulldozers and activists, and a river so commonly referenced that it seems as if you've felt its waters even if you've never been near them.
As the world's largest rain forest, the Amazon is essential to our global climate, storing billions of tons of carbon in its trees. The region spans eight South American countries and the overseas territory of French Guiana, and its river basin is the source of almost one-fifth of all river water on Earth. It contains tens of thousands of plant species and is the natural habitat of jaguars, harpy eagles, and pink river dolphins. More than 350 indigenous and ethnic groups of people have lived in the Amazon for thousands of years. And WWF has been working to protect it for more than four decades.
Together with our supporters, governments, partners and local communities, WWF has achieved critical conservation results across the region through several bold and large-scale programs. With the Gordon and Betty Moore Foundation, the Brazilian government, World Bank/Global Environment Facility and the government of Germany, we launched the Amazon Region Protected Areas (ARPA) program in Brazil a little more than 10 years ago.
River Dolphin

Jaguar

Squirrel Monkey

Amazon River Dolphin

Amazon

Water Lilies

Amazon Sunset
The value of partnership
To date, ARPA has become the largest conservation project in the world: 128 million acres of the Brazilian Amazon—an area larger than the entire state of California—have been protected. The ultimate goal of this highly successful public-private partnership is to permanently protect 150 million acres, an area three times the size of all U.S. national parks combined. We are now engaged in partnership with the Linden Trust for Conservation and the Moore Foundation in ARPA for Life, an effort to secure permanent financing for ARPA protected areas.
Another significant partnership with the Moore Foundation is our Amazon Headwaters Initiative, aimed at safeguarding the southwestern headwaters of the Amazon Basin. Begun in 2003, the decade-long initiative's vision is to preserve large expanses of forest and freshwater habitat in protected areas in Bolivia, Brazil and Peru. The initiative marked a major step in protecting biodiversity while also respecting the rights of indigenous communities by helping establish, or increase protection of, more than 10 different protected areas in the Amazon headwaters.
A commitment to protect
WWF is committed to protecting the Amazon in perpetuity through the Living Amazon Initiative, a comprehensive strategy that harnesses global intellectual and financial resources to maintain an ecologically healthy Amazon.
Through our several Amazon efforts, we will continue to address the key threats of poor infrastructure development, gold mining and other unsustainable resource extraction, clearing of land for agriculture and cattle ranching, and climate change. And we will continue to build on the successes of these programs to ensure that the Amazon can always fulfill its function in shaping the natural integrity of our planet.