Protecting the World's Common Oceans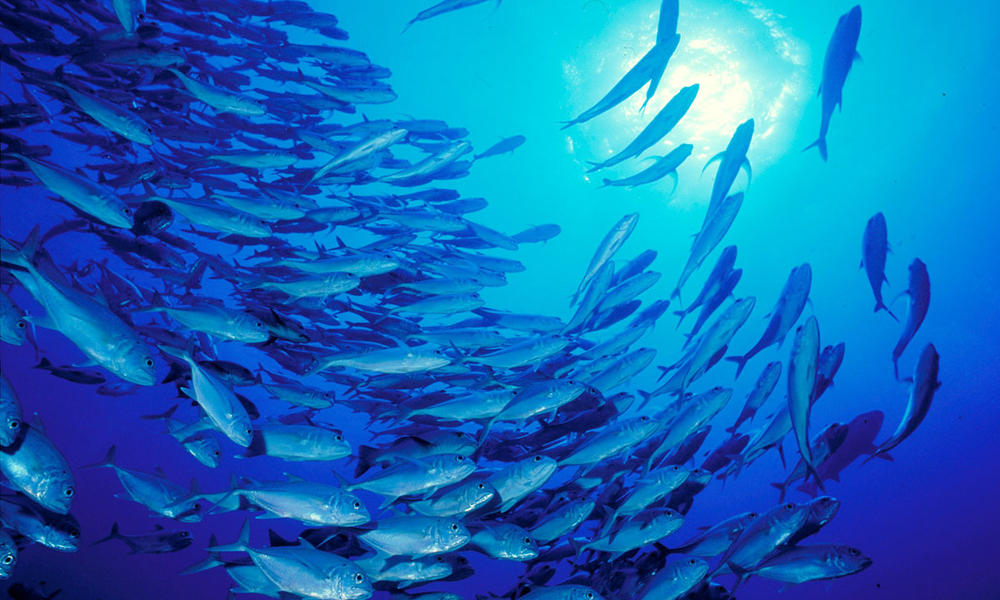 There is new hope for conservation of the world's oceans. Governments discussing the Convention on Biological Diversity in Hyderbad, India, on Thursday, October 18 agreed on a way forward to protect oceans and initiated a process to improve conservation standards for marine areas beyond national jurisdiction.
These mostly lawless marine environments—areas which don't fall under the jurisdiction of any one country—cover 64 percent of the surface of oceans. They make up 40 percent of the Earth's surface and their living resources are valued at well over U.S. $10 billion annually. Often considered the world's last global commons, these complex ecosystems are mostly far from coasts, making the sustainable fisheries management and biodiversity conservation challenging.
During the convention, delegates agreed to send scientific reports on these ecologically and biologically significant areas of the high seas to the UN General Assembly, and if adopted, this could result in better management of ocean areas beyond national borders.
WWF's Efforts to Protect the World's Oceans
WWF works on marine protected areas (MPAs) worldwide as a way to contribute to ocean protection. About 350 million jobs are linked to the ocean globally. Well designed and managed marine protected areas can ensure these jobs last well into the future. Focusing on specific steps to safeguard a blue planet, WWF's efforts are specifically designed to provide global support and accelerate regional and national marine protected areas establishment efforts.
Sharing these lessons with participants at the Convention, WWF hosted a dialogue earlier in the week. We showcased real-world examples from across the Atlantic, Indian and Pacific Oceans. The event demonstrated the range of social and economic benefits marine protected areas can provide to coastal communities from enhancing food security to protecting jobs and livelihoods.