Putting an End to Elephant Poaching
Ivory crush sends powerful message to wildlife criminals and black market ivory sellers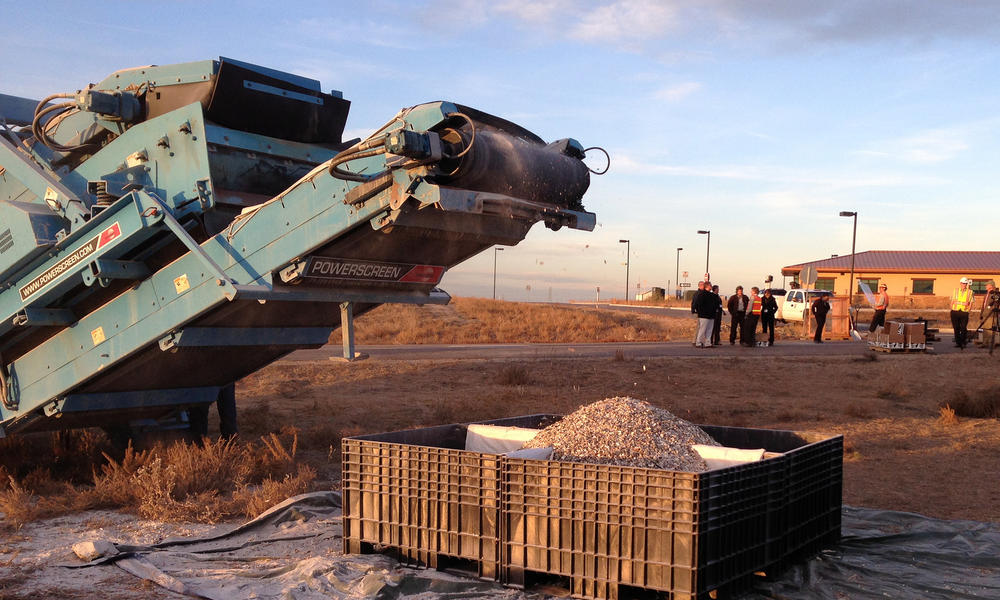 Date: December 05, 2013
Author: Jan Vertefeuille
The worst part was seeing the tiny tusks.
Just a few inches long, stacked among much larger, older tusks, it wasn't hard to imagine how the baby-sized tusks came to be piled into a box of confiscated ivory set for destruction by U.S. law enforcement.
When the U.S. Fish & Wildlife Service crushed 6 tons of confiscated ivory carvings, trinkets and jewelry into rubble last month, it got the world's attention. It sent a powerful message to wildlife criminals, other countries and black market ivory sellers that the United States has zero tolerance for elephant poaching.
Behind each of the thousands of pieces of that ivory was a dead elephant. The young calves that were still growing into their tusks were likely gunned down with all the other members of their herds, as their mothers and aunts and cousins surrounded the calves in an unsuccessful attempt to shield their young. It's one of the first responses to danger of the matriarchal, family-oriented herds.
As I observed the U.S. ivory crush events that WWF partnered with Fish & Wildlife to hold in Denver, it was hard to decide which was more upsetting—that whole herds were slaughtered for their ivory or that the ivory was destined to American consumers, either wittingly or unwittingly, to be added to their knickknack collections.
We need your help to crush the illegal ivory trade
Support legislation to crack down on wildlife trafficking and enact a moratorium on ivory trade in the United States
Why destroy illegal ivory?
A common question I've gotten, even from supporters of elephant protection, is why destroy it? Why didn't the U.S. government simply sell off the ivory supply that was seized over the last 25 years and use the money to fund elephant conservation efforts?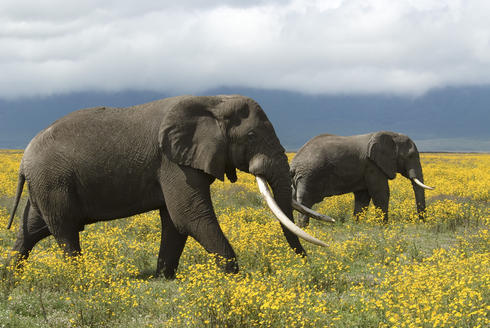 Destroying seized ivory as a way to raise awareness of the poaching crisis goes back to when Kenya burned its seized ivory in a giant bonfire in 1989 as it campaigned (successfully) for a global ban on commercial ivory trade. Since then, Gabon, the Philippines, and most recently, the United States have followed suit. It's a largely symbolic act, but it also prevents the ivory from being stolen and ever put back into trade.
Flooding the market with ivory could stimulate demand by giving it value and making consumers covet it more. That's the last thing we want to see happen.
Plus it's illegal. The ivory crushed by the U.S. government was illegally brought into the country and, as such, it could not have been sold.
Laws regulating ivory in the U.S. continue to cause confusion, because some ivory—like antiques and that brought into the country before the global ban in 1989— can still be sold legally. It causes confusion for consumers and makes law enforcement's job harder.
Help save wild elephants
With a poaching epidemic raging across Africa, poachers are gunning down whole herds and taking away even the infants' tusks for sale on the black market. WWF thinks it's time to impose a moratorium on all U.S. ivory sales. Please lend your voice.
Jan Vertefeuille leads World Wildlife Fund's campaigning efforts and has a lifelong love of wild elephants. She has been with WWF for 11 years, working to inspire and mobilize the public to help conserve endangered species around the world. You can follow her on Twitter @janvert.