Record Number of Rhinos Killed in South Africa
Poaching statistics reveal 668 rhinos were slaughtered in 2012—a 50% increase over the previous year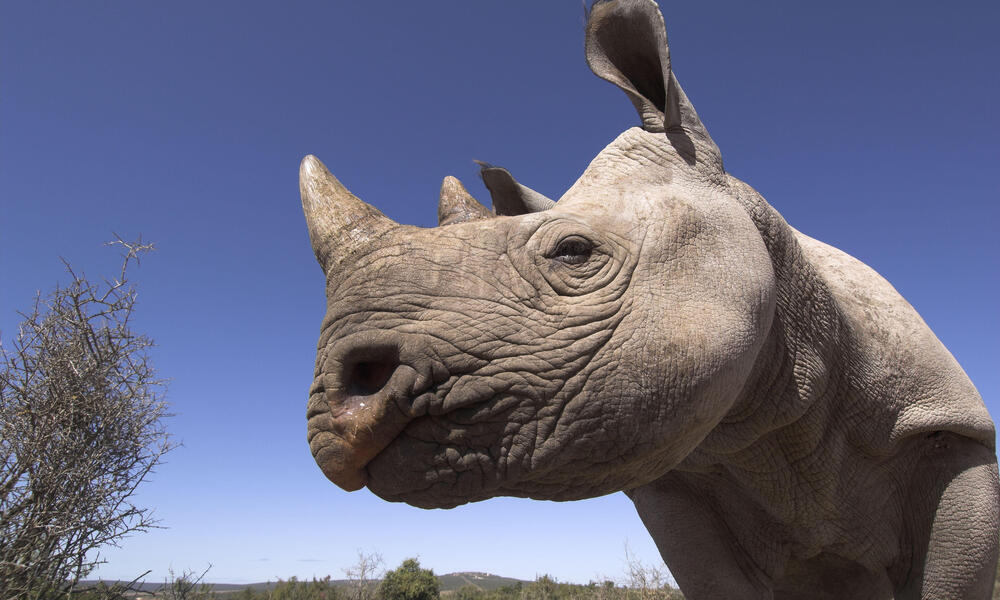 Poaching statistics released by the South African government reveal 668 rhinos were slaughtered—a 50% increase over 2011 and a staggering 5000% increase since 2007, when the number poached was 13. Already, an additional five rhinos have been killed since the beginning of this year.
The meteoric increase in poaching is driven by a mistaken belief that rhino horn has medicinal powers. The horn is also seen as a highly desirable status symbol in some Asian countries, notably Vietnam. The increased value of rhino horn has enticed well-organized, well-financed and highly-mobile criminal groups to become involved in rhino poaching.
"Poachers are stepping up their game and we must do the same. We need to increase protection for rangers on the frontlines and curb the demand for rhino horn in consumer countries to stop this heinous wildlife crime."

Matthew Lewis
Senior Program Officer, African Species, Species Conservation Program
Taking Action to Stop Poaching
Illegal wildlife trade is now the most urgent threat to three of the world's best-loved species—elephants, rhinos and tigers In WWF's 50 years of conservation, we have never seen wildlife crime on such a scale. Action must be taken to ensure survival of these species.
In December, Vietnam and South Africa signed an agreement aimed at bolstering law enforcement and tackling illegal wildlife trade including rhino horn trafficking. The agreement paves the way for improved intelligence information sharing and joint efforts by the two nations to crack down on the criminal syndicates behind the smuggling networks.
There is an urgent need for countries to work together and stop illicit trade routes and ensure those arrested for poaching crimes are prosecuted and punished.
WWF has launched a global campaign to stop wildlife crime. Join us in our efforts and learn what you can do to save wildlife and people from becoming victims of wildlife crime.