Record Poaching for Rhinos in South Africa
Number of rhinos slaughtered for their horns exceeds 2011 totals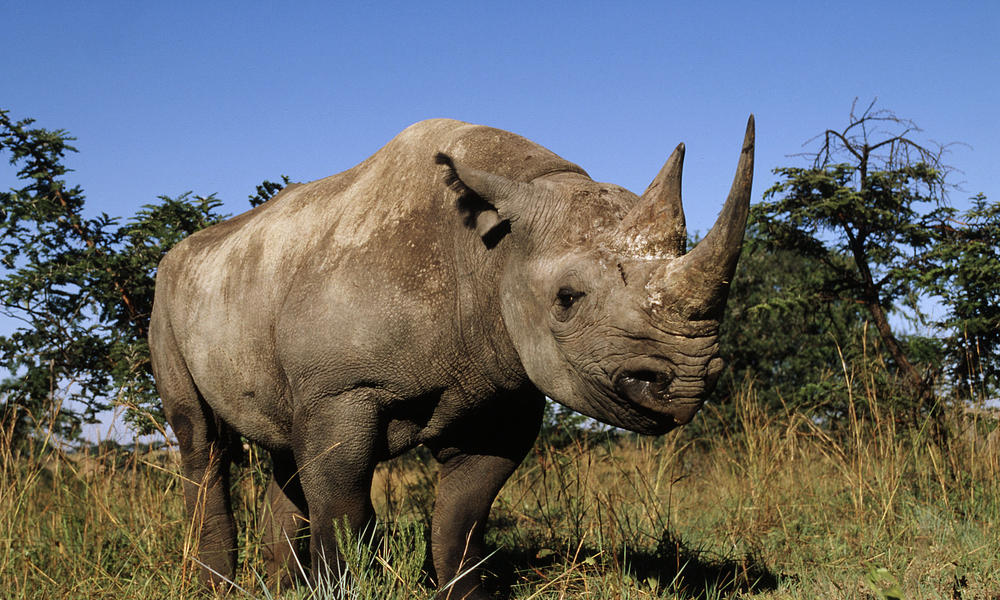 It's the kind of record that no conservationist wants to see broken.
On October 16, 2012 South African authorities confirmed that a record 455 rhinos have been lost to poaching this year. The number exceeds the 448 rhinos killed for their horns during all of 2011.
Rhino poaching rates have increased rapidly since 2007 as new markets for rhino horn have emerged in Asia, primarily in Vietnam. Rhino horn has recently been falsely touted as a hangover cure and treatment for terminal illnesses according to a report by TRAFFIC, the wildlife trade monitoring network.
The number of arrests for rhino crimes has increased this year in South Africa with 207 poachers, middlemen and couriers taken into police custody. A major alleged rhino poaching syndicate, the so-called "Groenewald Gang," is due to appear in a South African court on October 19, 2012. The group, consisting of a safari tour operator, veterinarians, professional hunters and a helicopter pilot, is facing charges related to the killing of 20 rhinos—all found without their horns.
"As the slaughter of rhinos in South Africa by ruthless criminal networks outpaces some of our grimmest projections, rhino numbers could be approaching a critical tipping point where deaths outstrip births to undermine decades of conservation gains. We stand ready to help South Africa engage with consumer countries to stop wildlife crime."

Matthew Lewis
WWF African species expert
WWF at Work to Save Rhinos
While WWF commends the South African government and law enforcement authorities for their continued efforts to help curb illegal wildlife trade, we are stressing the need for extra vigilance.
WWF calls on governments implicated in the illegal trade of wildlife products such as rhino horn to increase law enforcement, impose strong deterrents and conduct widespread demand reduction campaigns to discourage the consumption of endangered species products.
A Memorandum of Understanding between South Africa and Vietnam for joint action against illegal rhino horn trade remains unsigned. There is also an urgent need for law enforcement actions by neighboring countries which are implicated as transit routes for illegal trade in rhino horn, specifically Mozambique.
WWF continues to ensure that existing rhino populations grow as quickly as possible. Earlier this month, we flew 13 rhinos to new homes as part of a range expansion project that has established eight new black rhino populations in South Africa. There are fewer than 5,000 of the critically endangered animals remaining in the wild.