Releasing black-footed ferrets into the wild
In 2015, WWF marked its third consecutive year of reintroducing black-footed ferret into the wild on the Fort Belknap Reservation in northern Montana. WWF and partners also documented both first and second generation kits— young ferrets—born to individuals released in 2013 and 2014.
As a result of habitat loss, lethal control of prairie dogs—the primary food source for black-footed ferrets—and non-native disease, black-footed ferret populations declined to the brink of extinction in the 20th century. Healthy, strategically reintroduced populations of black-footed ferrets are critical for the recovery of this flagship species.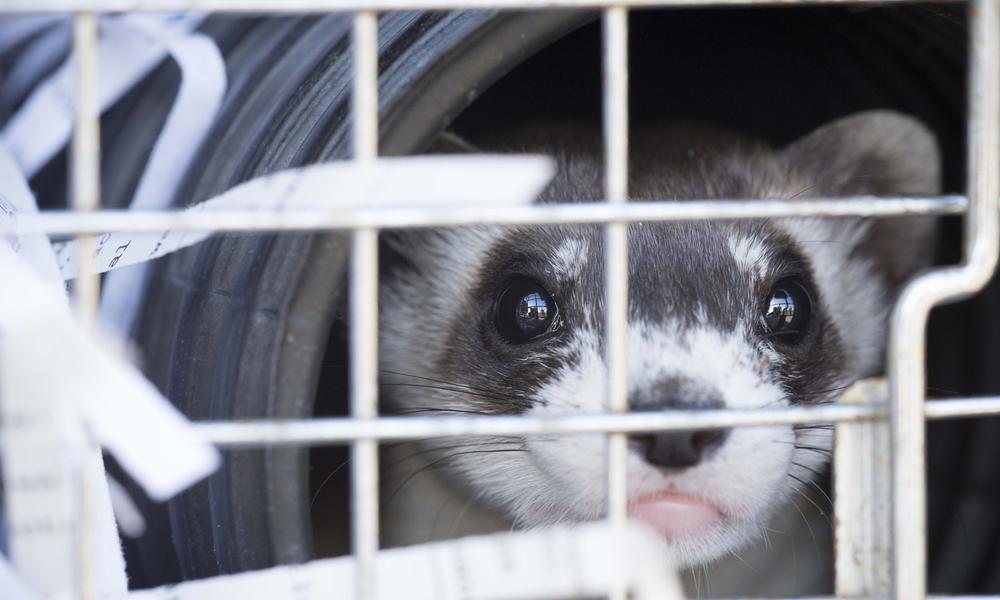 A captive-bred black-footed ferret peers out its transport container after arriving at Fort Belknap Reservation in northern Montana. Ferrets are raised and transported from the U.S. Fish and Wildlife Service's National Black-footed Ferret Conservation Center in Colorado.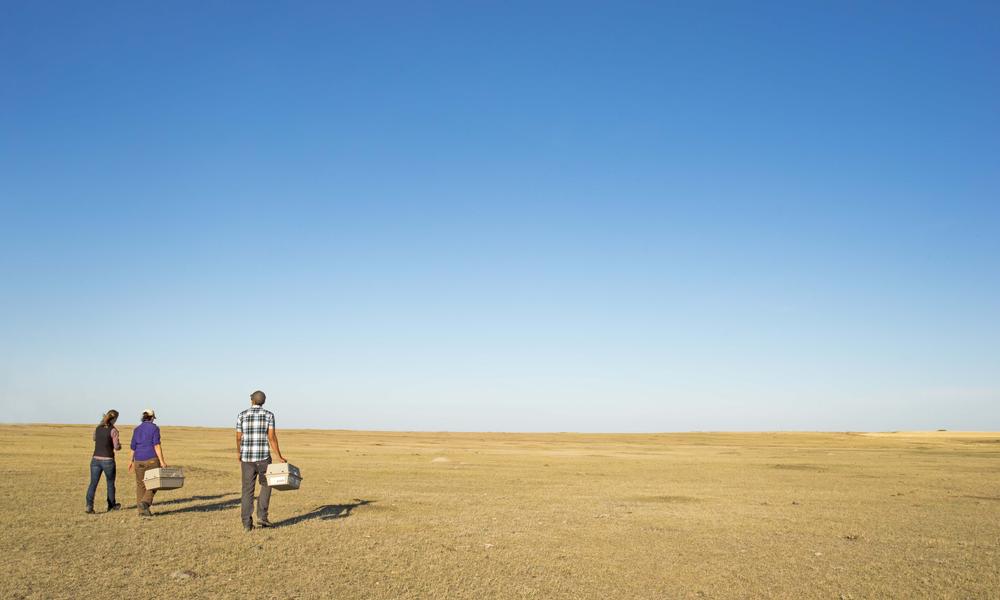 WWF Biologists Kristy Bly and Jessica Alexander, along with tribal biologist Michael Kinsey of Fort Belknap Fish & Game, transport ferrets to a release site within a prairie dog colony at Fort Belknap Reservation.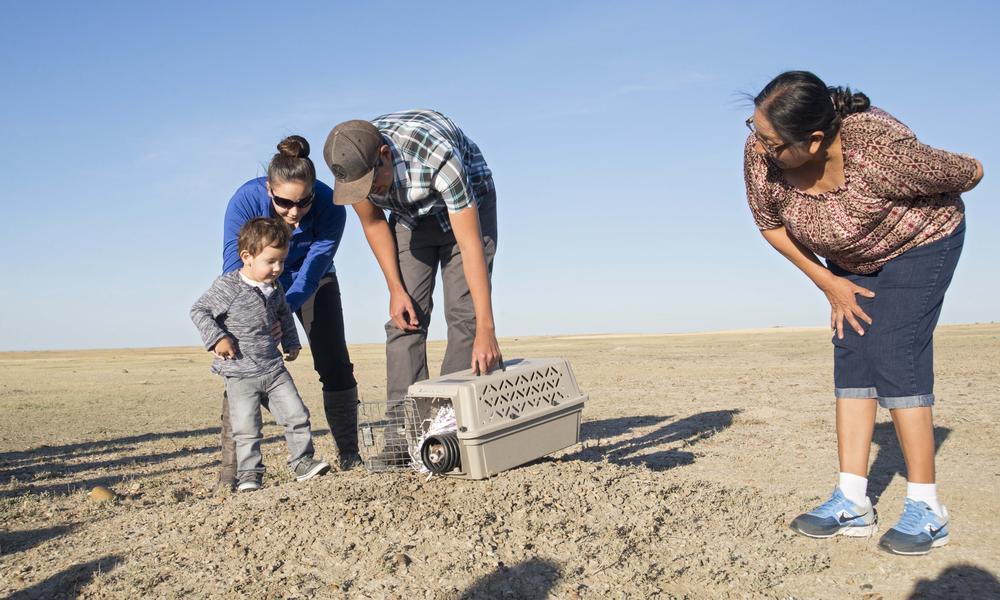 Tribal biologist Michael Kinsey, of Fort Belknap Fish & Game, releases a black-footed ferret, while his wife, son and mother look on.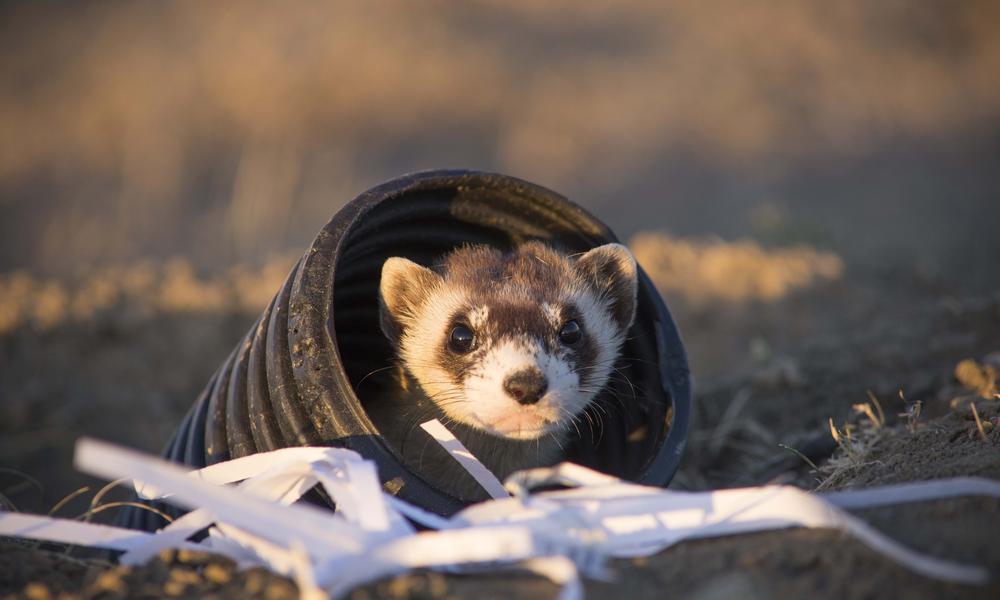 Black-footed ferrets nest in prairie dog burrows. While in captivity, and during transport of the animals, biologists try to replicate that feeling of security by providing corrugated tubes for the ferrets to hide in. During the release process, the ferrets are often placed onto the burrow while still inside the tube. After a few minutes of peering into the outside world, they move into their new habitat.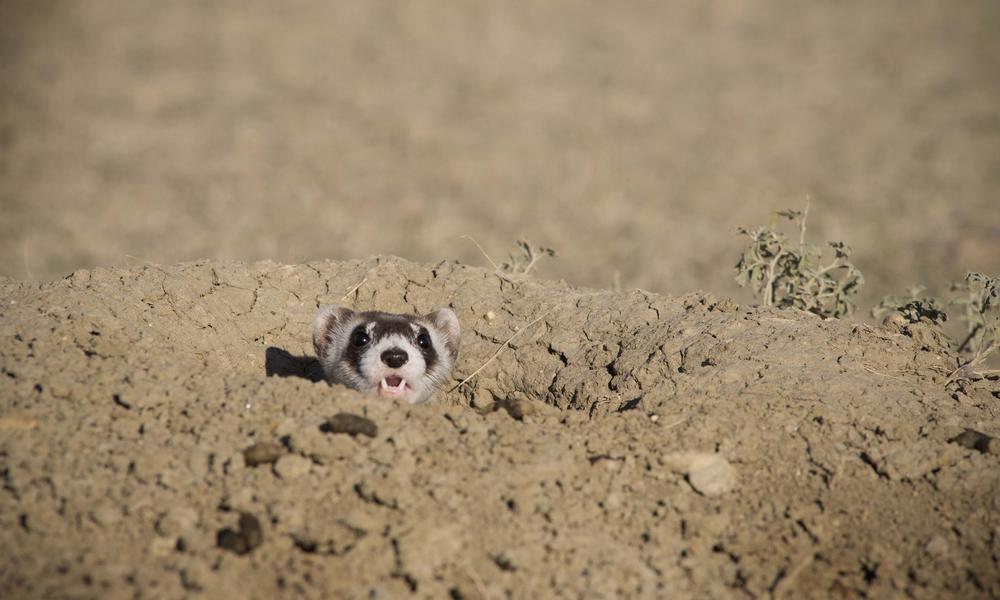 A newly released black-footed ferret peers out of a prairie dog burrow at Fort Belknap Reservation.