Report: US Communities and Wildlife Would Be Affected by Arctic Oil Spill
New findings map a range of oil spill scenarios in the Arctic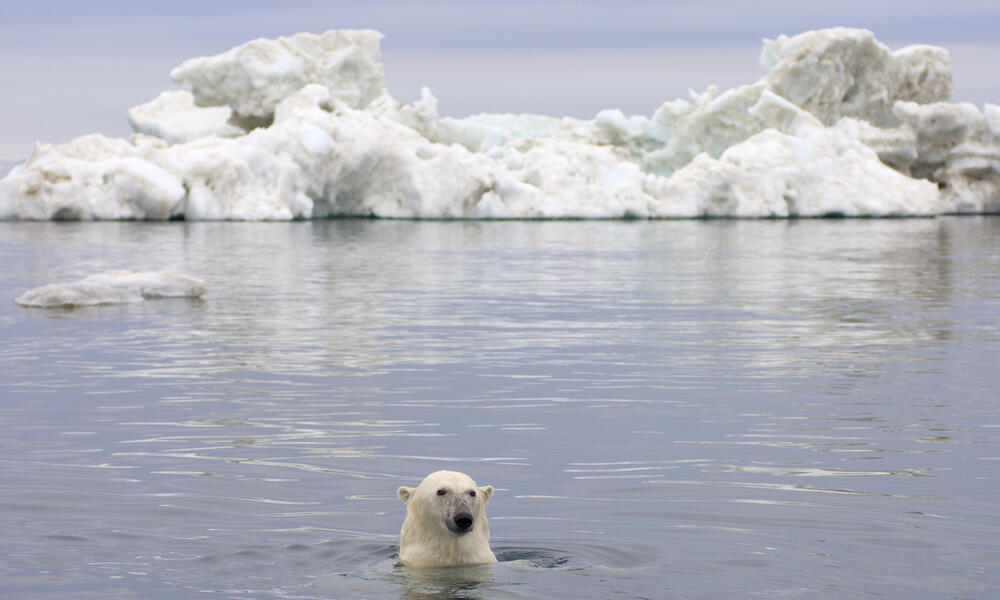 Date: July 25, 2014
Author: Laura Margison
New research mapping a range of oil spill scenarios in the Canadian Beaufort Sea finds that a spill would likely reach the U.S. shorelines of Alaska and could affect the local communities and wildlife living there.
The WWF-commissioned study, which used cutting-edge scientific and modelling technology, assessed a range of oil spills from different sources and volumes and at different times of year, resulting in a total of 22 spill scenarios mapped. These results are being shared to advance discussions about offshore development in the Arctic and to inform residents and decisions-makers as they make choices to prevent oil spills.
Viewers of the report online may select different scenarios and see how oil spills overlap with significant areas for Arctic species, ecosystems, and people.
"These scenarios paint a sobering picture of the potential impacts an oil spill occurring in Canadian waters could have on Alaska coastal communities and marine life," said Margaret Williams, managing director of the WWF-US Arctic Program "Oil spills do not observe geopolitical boundaries. These new models demonstrate the risks that the US and Canada share with respect to offshore oil development in the Beaufort Sea. There is a tremendous need for international collaboration and careful planning around oil spill response in these Arctic waters."
The Beaufort Sea is home to an incredible abundance of species, such as the tens of thousands of bowhead whales that migrate here annually to feed and breed. The marine waters are also critical for the cultural and nutritional sustenance of indigenous peoples living in the region.
As Arctic sea ice declines, industrial development — from shipping to offshore oil and gas — is increasing. But the infrastructure to respond to oil spills and other accidents is inadequate. In April, the US National Research Council highlighted the lack of technological capacity to respond to oil spills in Arctic waters. The findings from this study are further evidence that the Department of Interior should not consider additional Arctic oil and gas leases without the necessary spill prevention and response technologies in place.