Returning the American bison to the Northern Great Plains
WWF is working with locals to restore the bison population to South Dakota's Badlands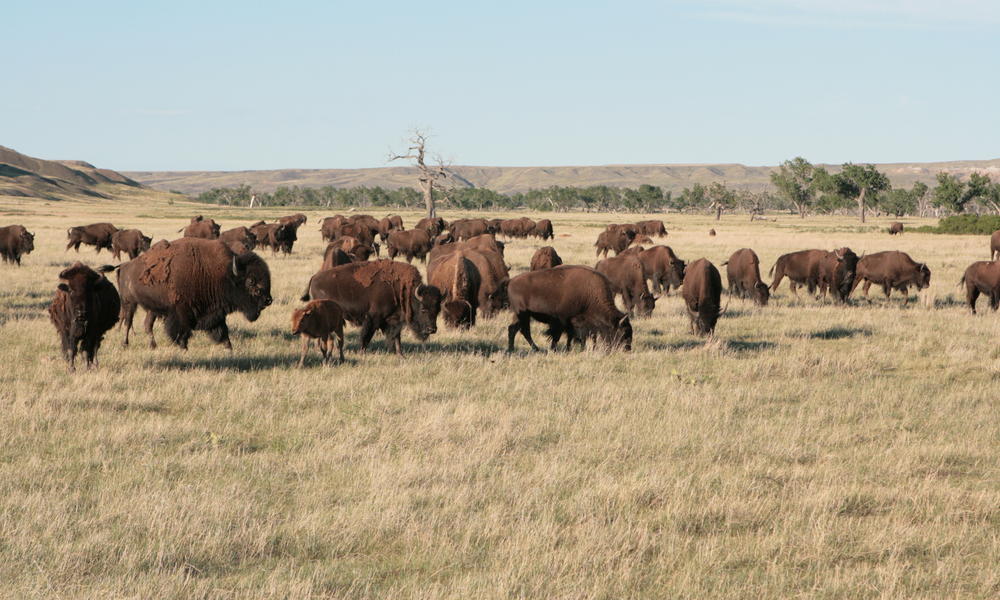 Date: March 25, 2013
Author: Jill Majerus
In This Story: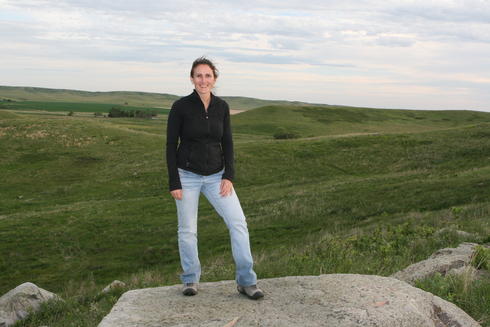 WWF is successfully maneuvering some of the roughest of landscapes and most complex of cultures, making significant gains toward buffalo conservation in the Northern Great Plains. For two days, in the crispest of February mornings, I grasped tightly to the ATV (thanking Patagonia for discounts on cold weather gear) as we rode for hours across the infamous Badlands of South Dakota. Both a curse and a blessing, these formations can be quite the obstacles yet provide breathtaking scenery around every corner, up every peak, across every creek. Our goal was to determine travel routes, across 133,000 acres, for its future inhabitants—bison.
It is here that the Oglala Lakota Tribe of Pine Ridge Indian Reservation have spoken—it is here they wish to see Tatonka, the American bison, return to Mother Earth, to the people, for their children's children. These Badlands are tribal lands, managed jointly by the National Park Service and Oglala Sioux Parks & Recreation Authority, as the South Unit of Badlands National Park. According to the 2012 General Management Plan, buffalo shall be restored to these Badlands.
Working among a culture thick with pride, history and sacrifice, WWF has found its role as being a guide for turning this dream of bison restoration into reality. Under a Memorandum of Understanding between WWF and Oglala Sioux Parks & Recreation Authority, we have contracted a team of bison and grazing management experts to assess the feasibility of bison restoration here—making a plan for conservation. This study, slated for completion by June, will provide the critical evidence and path forward to reintroducing buffalo in these Badlands.
WWF's work is critical here. We are bridging efforts between tribal and federal agencies. We are solidifying a tool—a practical plan—for implementation. We are laying the foundation for conservation success. WWF's NGP team is creating significant avenues for large-scale bison restoration, even in the roughest of landscapes and most complex of cultures: the Badlands of Pine Ridge Reservation.
For more information about WWF's efforts with Pine Ridge Indian Reservation in the Northern Great Plains, contact Jill Majerus, WWF Ecotourism and Conservation Specialist, 605-939-1452, jill.majerus@wwfus.org