San Francisco Named Earth Hour Capital
City by the bay celebrated among 29 U.S. cities addressing climate change.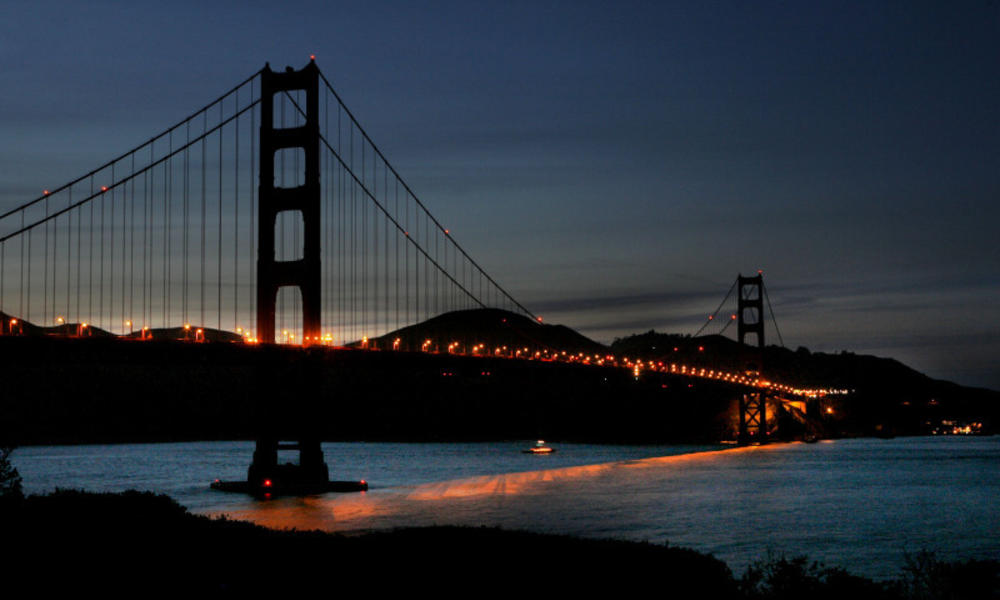 Date: March 19, 2013
Author: Rhys Gerholdt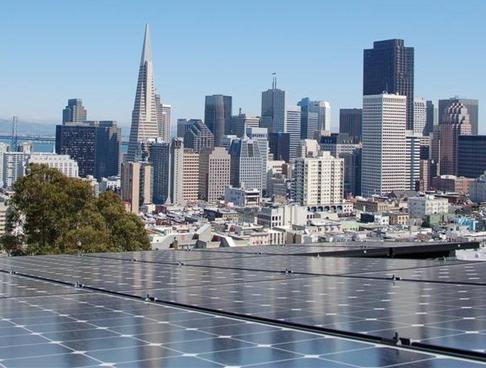 In recognition of San Francisco's comprehensive efforts to promote renewable energy and prepare its residents for extreme weather and other consequences of climate change, an international jury has named the city U.S. Earth Hour Capital for 2013. As part of this honor, the city will receive World Wildlife Fund's Earth Hour Climate Leaders Award and $30,000 to support its work engaging San Franciscans around climate impacts on the city's future.
An international jury, which included top leadership from CDP, ICLEI, C40 and the UNFCCC, selected San Francisco from among 29 U.S. communities participating in WWF's inaugural Earth Hour City Challenge. Globally, 66 local governments from six countries, including the U.S., joined the City Challenge to share their efforts to transition their communities toward a climate-friendly future.
Numerous U.S. cities participating in the Earth Hour City Challenge are already taking steps to prepare for the significant health and economic consequences of climate change such as poorer air quality, dwindling water supplies, stronger storms and higher risk of urban flooding. Chicago has paved 55 acres of its alleyways with permeable pavement that allows water from heavy rainfall to seep into the ground. Tucson has a team assessing how to reduce the city's vulnerability to increased drought, water scarcity and extreme heat. And Miami is collaborating with Miami-Dade County to map areas at greatest risk of inundation from sea level rise.
Ultimately San Francisco inched ahead of fellow U.S. cities because of its ongoing efforts to institutionalize climate action across the board, both by preparing for impacts and quantifying and reducing carbon emissions from its buildings, vehicles and other sources. The city already supplies 100 percent of its municipal power from renewable sources, and is developing a community choice aggregation program, CleanPower SF, which will provide participating businesses and residents with entirely renewable power starting in late 2013. The city is also implementing measures to limit salty bay water from overflowing into the city's storm-water and wastewater systems as rising sea levels become an increasing problem for the coastal city.
"San Francisco is among global leaders working to keep local communities one step ahead of the climate-driven changes, such as increasingly extreme weather, that we are all experiencing," said WWF's Keya Chatterjee, director of international climate policy. "The city's ambitious development plans, local public transportation improvements and commitment to reducing carbon emissions are some of the most forward-looking, locally-oriented measures in the U.S. today."
San Francisco's status as the Earth Hour Capital is unveiled just days before thousands of cities celebrate Earth Hour on Saturday, March 23 at 8:30 pm, local time. Cities, businesses and residents around the world will go dark as non-essential lights are switched off for an hour as a call for action on climate change and other environmental concerns. The City of San Francisco will celebrate by turning the lights out at City Hall and other municipal offices. Several businesses and landmarks will also go dark, including the Golden Gate Bridge and the Bay Bridge.