Saving the Northern Great Plains
The history of America's Dust Bowl reminds us why grasslands must be conserved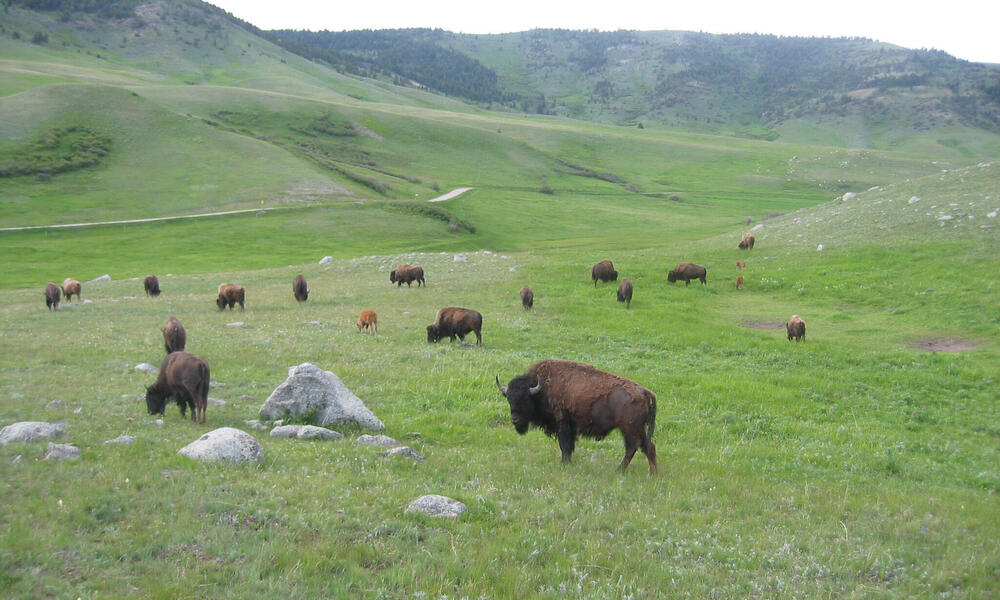 It's hard to imagine something so vast being so overlooked, but that's often the case with America's magnificent Northern Great Plains. It's a landscape defined by rolling bluffs, blooming wildflowers, stunning badland formations and meandering prairie streams. Surprising to many, you're more likely to find yourself amid fields of rich, untilled prairie there rather than staring down an endless horizon of crops.
The grasslands of the Northern Great Plains are indeed still very much intact—stretching across 180 million acres of Montana, Wyoming, Nebraska, the Dakotas and southern Canada. But to its south, a very different history still haunts us.
The Dust Bowl—chronicled in the recent documentary series by Ken Burns of the same name—is a narrative sadly ingrained in our national identity. The grasslands of the Southern Plains were turned to fields of wheat and iconic wildlife, such as bison, disappeared. When drought covered the region in the early 1930s, wheat couldn't grow and bare fields were swept into powerful dust storms that destroyed farms and made the land uninhabitable for years.
In the nearly eighty years since the Dust Bowl—considered the worst man-made ecological disaster in American history—we have learned how to protect the land better. History has given successive generations a powerful motivation to manage natural resources sustainably.
The communities and wildlife of the Northern Great Plains have not surrendered to the plow. Prairie wildlife still finds safe haven here. Generations of ranchers have treasured and preserved vast expanses of healthy grass. And native tribes are growing their bison herds, determined to restore a key piece America's natural and cultural heritage.
But threats loom—runaway oil and gas development, a changing climate, and agriculture policies that incentivize conversion of grasslands and wetlands to crops, regardless of expectations for crop success.
WWF in the Northern Great Plains
Since 2000, WWF has worked in the Northern Great Plains to help create a sustainable future for the region. We focus on conserving and restoring the region's natural heritage by bringing together local communities, landowners, governments, scientists, conservation experts and industry.
At the heart of WWFs vision is a mosaic of private, public and tribal lands managed independently that all benefit wildlife and communities. We are committed to finding conservation solutions for all those who call this region home.