Saving Wetlands and Water, Little By Little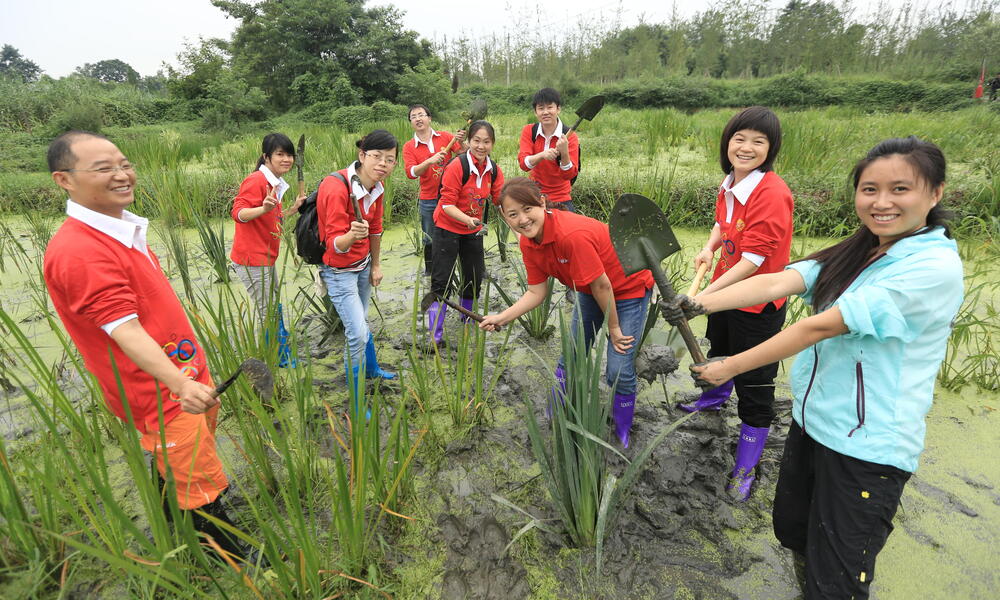 A rooster crows as Jinyan Du opens her curtains at the start of a new day. She begins her morning routine and reflects on the day ahead.
"My dream is to do something meaningful," says Jinyan.
Cycling from her home in Chengdu—the capital of China's Sichuan province—to the Yunqiao wetland, Jinyan joins a team of wetland protection volunteers who are working together to help WWF and The Coca-Cola Company on a source water protection project.
"You can save water little by little…in your everyday life by using less to wash vegetables and clothes. Everyone can make a difference because saving water is a daily effort."

Jinyan Du Wetland Protection Volunteer
"This used to be farmland, but the use of agricultural chemicals had a terrible impact on the rivers nearby," recounts Jinyan.
The Yunqiao wetland sits adjacent to the Chengdu City No. 6 Tap Water Factory—which supplies 70 to 80 percent of Chengdu's tap water—and is classified as a source water protection area by the city of Chengdu.
Jinyan constantly thinks about how her volunteer work impacts the more than 14 million people in Chengdu who need clean drinking water. Her team of more than a dozen volunteers removes invasive plant species and plants new vegetation to form a wetland. Wetlands help filter and clean the water, trapping nutrients, pollutants and heavy metals in their soils, and breaking down sediments to neutralize harmful bacteria.
More Protection, More Wildlife
"The environment of the wetland is changing little by little," says Jinyan. "The number of birds is increasing, more wildlife now inhabit the area, and the vegetation is recovering. It's becoming more natural, purer, and more pleasant."
It is just as important, Jinyan says, for farmers to understand the importance of wetlands to help protect them. Through the source water protection project, Coca-Cola, WWF, and volunteers engage farmers and encourage them to help protect water sources.
Her experience has taught her that no matter where you are, there is always something you can do to help protect the planet's freshwater resources.
"You can save water little by little…in your everyday life by using less to wash vegetables and clothes. Everyone can make a difference," said Jinyan. "Because saving water is a daily effort."
Learn more about: