Shell Announces No Drilling this Year in Alaska's Beaufort and Chukchi Seas
Decision comes on heels of 2012 drilling season fraught with challenges
Date: February 27, 2013
In This Story: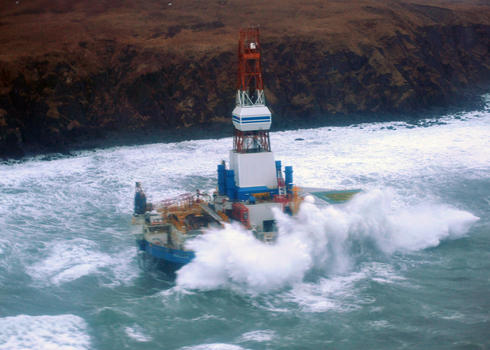 Royal Dutch Shell announced today that it will forgo its plans to drill for oil and gas in Alaska's Beaufort and Chukchi seas in 2013 so it can be more prepared to drill in the future.
The decision by Shell comes on the heels of the company's 2012 drilling season in Alaska, which was fraught with challenges, including the near-grounding of one of its drill rigs, a fire later on the same rig, the failure of its oil spill containment dome, and, ultimately, the grounding of a drilling rig on a pristine, wildlife-rich island in Alaska in late December.
"Shell has recognized that the Arctic is a unique and challenging environment and not to be trifled with," says Margaret Williams, managing director of the WWF-US Arctic Program.
WWF welcomes Shell's decision, given the environmental and cultural values of the Beaufort and Chukchi seas—home to such wildlife as walrus, polar bears and whales. But the decision only provides temporary relief to a situation that could have implications for many generations to come.
"Other Arctic nations are watching the U.S., which must set a high bar for development in the Arctic," Williams says. "That means that—before ever allowing drilling—we must scrutinize the inadequacy of existing response technologies, the lack of infrastructure in the region, and the inability to quickly and adequately respond to emergencies because of extreme environmental conditions in the Arctic. Until that happens, drilling should never be allowed in the Artic—especially the year after a series of still unexplained mishaps and errors."