Sockeye salmon and climate change
In Alaska's Bristol Bay, salmon—and all who depend on them—are at risk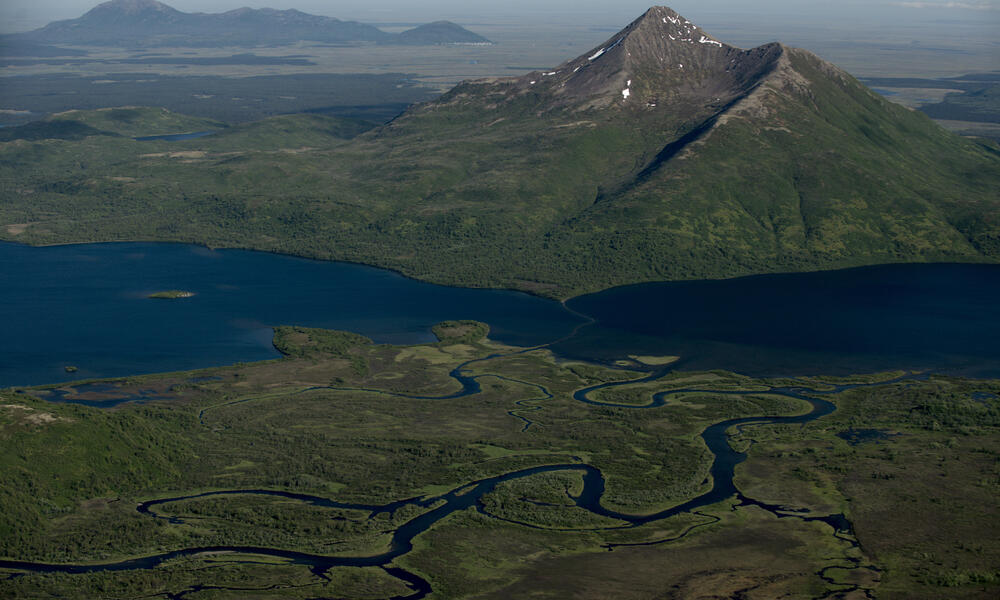 It's hard to talk about salmon without talking Bristol Bay. Each year, at the end of June, in the world's biggest sockeye salmon run, millions of fish flood the area's rivers providing local communities with sustenance, fueling marine and seaside businesses, and contributing up to two-thirds of the state's total salmon fishery value. Last year, the predictions were particularly bold: Alaska's Department of Fish and Game estimated almost 50 million fish would return.
But as June turned to July, there were hardly any salmon in Bristol Bay. People feared the worst. Where had all the fish gone?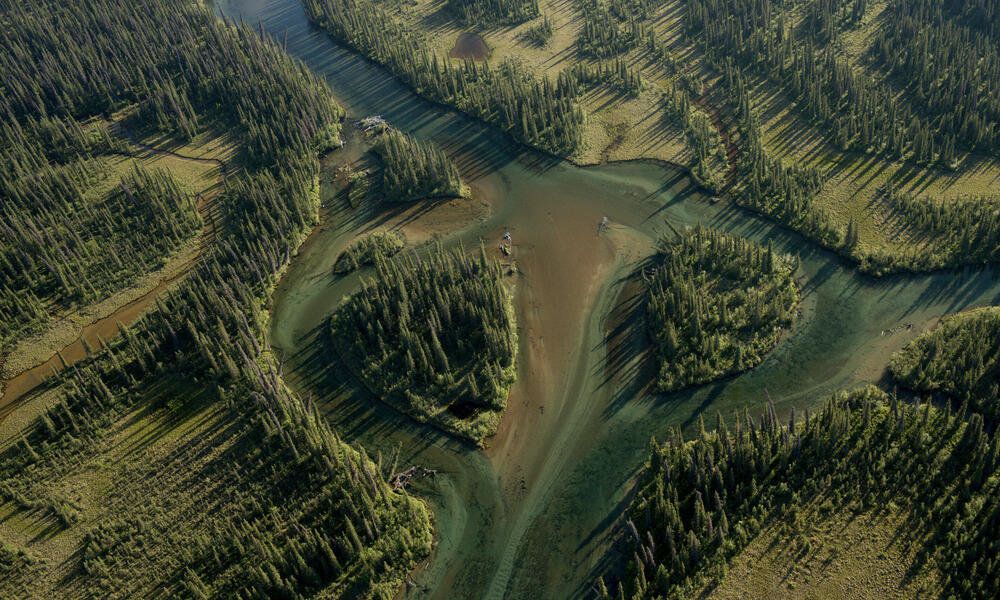 Global & Local Threats
Climate change is arguably the most desperate threat to sockeye salmon. One way this manifests is through "The Blob," a large mass of warm water of the northwest coast of North America that is attributed with causing some of the unusual weather conditions recently experienced along the Pacific Coast. Nutrient poor and unusually warm, the Blob has negatively affected marine life and may confuse salmon trying to find their way inland. Also, the increase of carbon dioxide in the atmosphere, and in the ocean as a result, is causing ocean acidification, which significantly impacts the salmon's food chain.
But the salmon aren't safe from climate impacts upon arrival in Alaska, either. Warming weather has increased the temperature of freshwater streams, making salmon more susceptible to predators, parasites and disease. The heat also reduces snowpack and causes glaciers to retreat, which means the rivers and streams have less water, which makes it more difficult for salmon to travel. And shifting weather patterns have led to more severe storms and floods, which wash away salmon eggs and destroy spawning habitat.
Climate is not the only challenge putting the salmon—and all who depend on them—at risk. New infrastructure and expanded industrial activities, such dam development and extractives, continue to appear on the agenda of Alaska's leaders and threaten key habitats. Pebble Mine, a copper and gold mine proposed for Bristol Bay's headwaters, which would be the largest open pit mine in North America, would destroy up to 90 miles of salmon streams and 4,800 acres of wetlands in the Bristol Bay area. Dams, including the proposed hydroelectric dam on Chikuminuk Lake in Wood Tikchik State Park, would fragment the pristine ecosystem and destroy the conditions salmon require for spawning. Offshore oil and gas development had long threatened salmon, but in 2014, WWF and our allies worked with the Obama Administration to prohibit offshore development into the foreseeable future.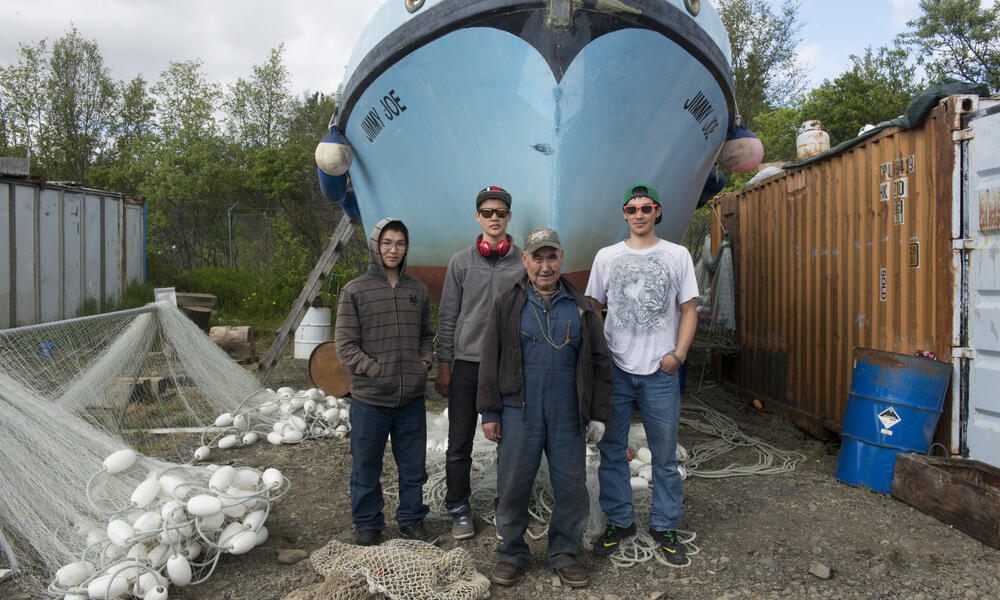 Smart Solutions
To save Alaska's salmon, we must understand what's happening to them and fight to protect their habitats. With WWF, scientists are studying the status of Alaska's freshwater systems and the distribution of young salmon year after year to better predict how climate and habitat impacts affect them. These scientists hope to identify stretches of rivers and streams that are cooler and places that are spring fed, as these will be important refuges in a warmer world.
And, of course, we need to fulfill global commitments on climate. On Earth Day, 175 nations gathered in New York to sign the historic Paris climate agreement, and now it's time to deliver on the promise of Paris. The Arctic is warming twice as fast as the rest of the world, driving rising sea levels, reduced sea ice, and setting off a chain reaction for climate impacts globally. If we're going to prevent the worst of these impacts, the world must act now by implementing their climate pledges and moving toward a sustainable energy transition.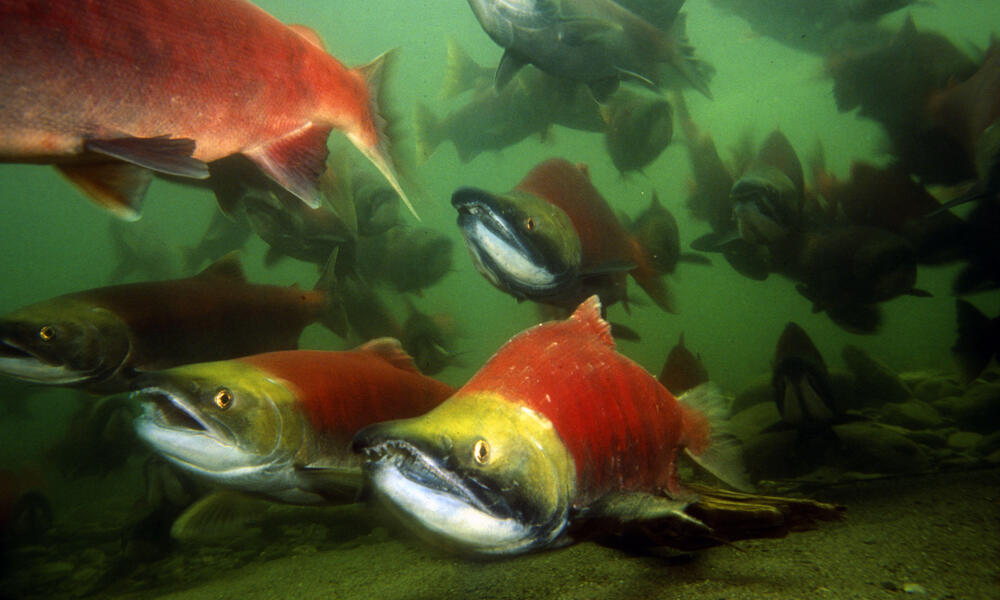 Increasingly Unpredictable
Thankfully, last season, the fish finally showed up. By mid-July, salmon were arriving in droves, bringing in several days of record-breaking runs, transforming the season from bust to unbelievable. Their mass arrival came as many commercial fishermen were wrapping things up to leave the fishing grounds, and processors had already reduced their staff and operations. All involved were struck by a layer of uncertainty.
As Rob Trumble, a 28-year veteran of the fishery and skipper of the fishing tender Denali, said "Every year is different, but this has been the most different year ever."