Survey Shows 69% Increase in Area Occupied by Monarch Butterflies
Second smallest area since 1993 underscores urgent need for monarch protection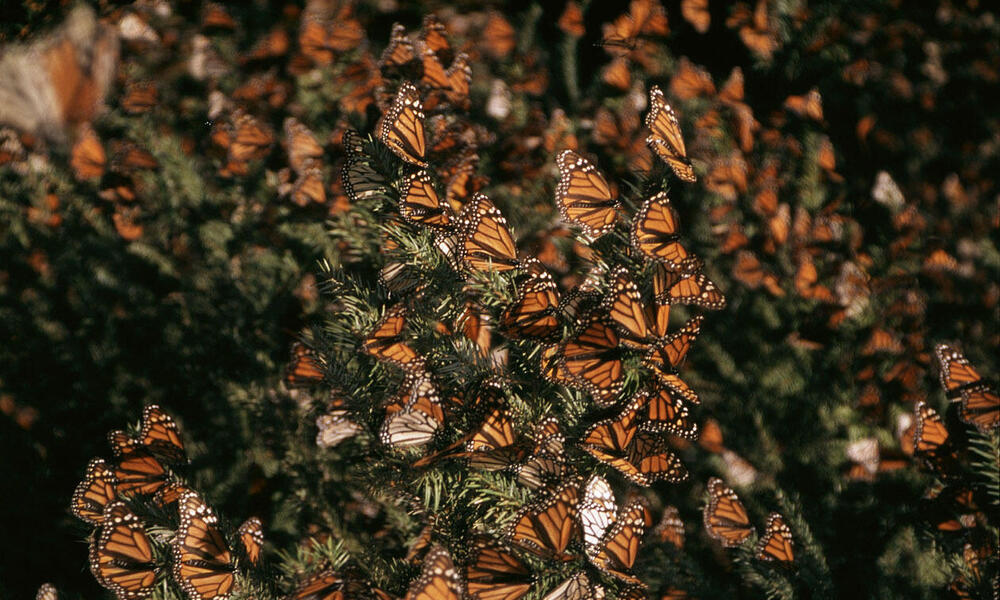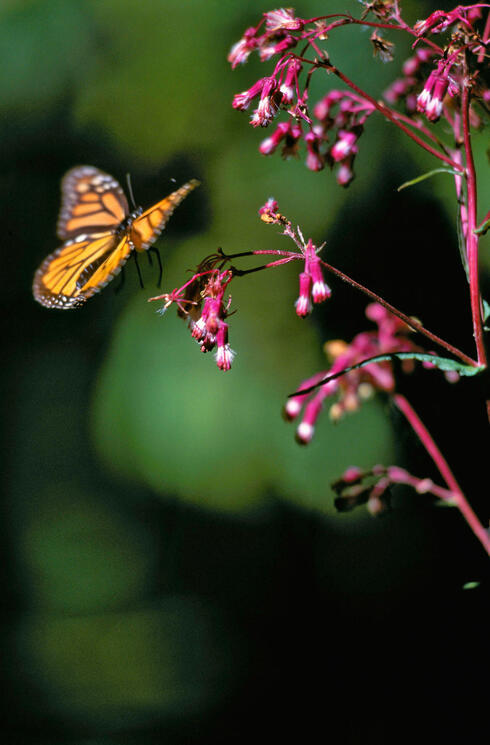 A new survey of migratory monarch butterflies at their wintering habitat shows a 69% increase in the area they occupied this winter in relation to last year's winter. Yet this is still the second smallest area occupied by these butterflies in Mexican sanctuaries since 1993.
Monarch butterflies, which hibernate in Mexico, migrate between 1,200 to 2,800 miles from Canada and the United States to establish their colonies in temperate forests in the outskirts of Michoacán and the State of Mexico. The forest area occupied by these colonies serves as an indirect indicator of the number of butterflies that come to Mexico.
To survey these colonies, biweekly trips were made to colonies with a historic presence of butterflies, and the location and perimeters occupied by monarchs was determined using a spatial analysis software. The study was carried out by the WWF-Telcel Alliance and Mexico's National Commission of Protected Natural Areas. In total, nine monarch butterfly colonies were recorded, both inside and outside of the Monarch Butterfly Reserve.
"The 2.79 acres occupied by monarchs this season should serve as additional motivation for the leaders of Canada, Mexico, and the United States to translate the commitment they made in Mexico in February 2014, to concrete and immediate actions", said Omar Vidal, Director General of WWF inMexico. "It is crucial that we restore and protect the habitat of this iconic species in all three countries, but above all that we limit the use of herbicide and land conversion in the United States and maintain efforts to avoid deforestation in Mexico", he added.
Protecting monarchs and their habitats
Across their migratory route, monarch butterflies face many threats to their survival. In the US, a loss in breeding habitat is linked to a decrease of milkweed—the main food source for monarch larvae—due to herbicide use and land conversion. In Mexico, monarch hibernation sites are threatened by illegal logging. And extreme climate conditions in Canada, the US and Mexico all contribute to the dramatic decrease in monarch butterflies that hibernate in Mexico.
Though much must still be done, coordinated efforts in the core zone of the Monarch Butterfly Reserve are making a difference. Deforestation and forest degradation due to illegal logging in the core zone of the Monarch Reserve drastically decreased thanks to the commitment made by the ejidos and indigenous communities of the Reserve, the surveillance efforts and funding for environmental services from Mexican authorities, and the support of philanthropists and Mexican and International companies such as Telcel, the Carlos Slim Foundation and the Yves Rocher Foundation of France, which promote sustainable projects for residents.
Area of forest occupied by hibernating monarch butterflies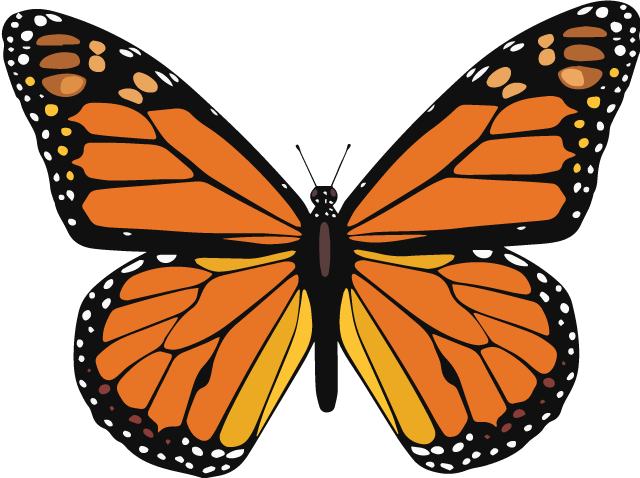 © WWF
2003
27.48 acres

2006
16.98 acres

2010
9.93 acres

2014
2.79 acres