Taking Action to Preserve Nature's Value
Governments meet in India in an effort to protect biodiversity
Date: October 10, 2012
Author: Ian Morrison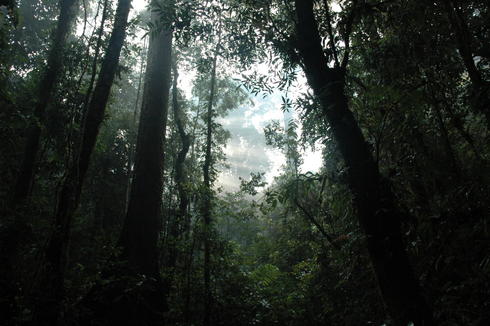 The United States and more than 190 governments are meeting in India this week in an effort to better conserve nature—and make good on previous promises to halt loss of biodiversity around the world.
The governments are working to develop an implementation roadmap for the UN's Convention on Biological Diversity—a legally binding international treaty governing the sustainable use of our planet's resources, which was initially created in the early 1990s. Government leaders now have until Oct. 19 to determine how they'll meet the goals that they set for themselves in 2010.
Two years ago, governments as part of the treaty agreed to set the world on a course to prevent further species extinctions and halt the decline of the world's most valuable habitats. But so far, more than 90 percent of the governments that signed the treaty have not taken enough action to make this happen.
The biodiversity rescue plan—to be implemented by governments over the next 10 years—agreed to boost the area of protected land in the world to 17%, and strive for marine protected areas covering 10% of our oceans by 2020.
To make sure that happens, World Wildlife Fund is in India to work with governments and other nonprofits to develop a roadmap for the treaty's implementation. Unfortunately, the US never ratified the treaty, so officials are only in India as observers.
Ecosystems at Risk
According to WWF's Living Planet Report, we are using 50 percent more resources than the Earth can provide. By 2030, even two planets will not be enough.
The Living Planet Report measures changes in the health of the planet's ecosystems by tracking 9,000 populations of more than 2,600 species, The results show a nearly 30 percent decrease in biodiversity since 1970. The tropics are the hardest hit—with a 60 percent decline in less than 40 years.
For WWF, this means government action to help stop biodiversity loss is crucial.
A Commitment to Biodiversity
The Convention on Biological Diversity was created and adopted by governments at the 1992 Earth Summit when world leaders agreed on a comprehensive strategy for "sustainable development"—a plan to meet current needs while ensuring a living planet for future generations.
The Convention has 3 main goals:
conservation of biological diversity
sustainable use of its components
fair and equitable sharing of the benefits from the use of genetic resources
If these commitments are met, we can maintain the world's biodiversity, which directly supports the livelihoods of billions and strengthens global economic development.