Thai Ivory Ban Needed to Help Save Elephants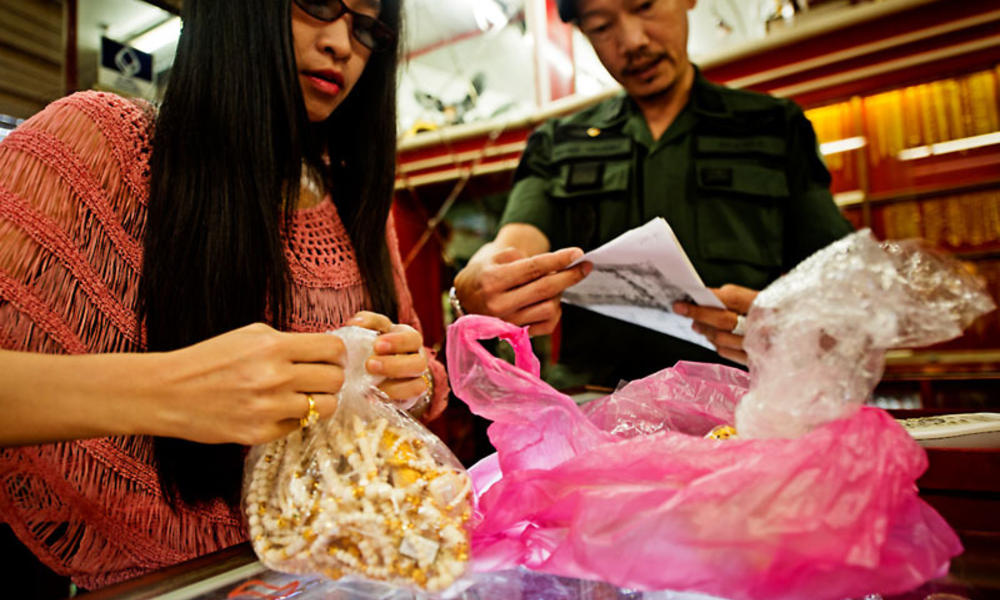 WWF has launched a global petition asking Thai Prime Minister to ban all ivory trade in Thailand in order to curb the illegal killing of African elephants. Thailand is the biggest unregulated ivory market in the world and a top driver of poaching and illegal trade.
"It's clear that existing Thai laws are failing to keep illegal ivory out of the market and this petition signals that the world expects Thailand to do the right thing."

Sybille Klenzendorf
Managing Director of Species Conservation
Although it is against the law to sell ivory from African elephants in Thailand, ivory from domestic Thai elephants can be sold legally. Criminal networks are exploiting this legal loophole and flooding Thai shops with blood ivory from Africa. This has resulted in massive quantities of African ivory being laundered through shops in Thailand, fuelling the elephant poaching crisis.
Poaching is at record levels in Africa with tens of thousands of elephants slaughtered each year for their ivory tusks. Trade data from the Elephant Trade Information System released last month shows that International ivory trafficking has reached its highest recorded rate in two decades, according to recent trade data from the Elephant Trade Information System. Data analysis confirmed 2011 as a record year for ivory seizures, with 17 large-scale ivory seizures totalling an estimated 26.4 metric tons of ivory.
In March, representatives from 176 governments will meet in the Thai capital of Bangkok to discuss global wildlife trade issues, including rampant elephant poaching in Africa. WWF is calling on Prime Minister Yingluck Shinawatra to use the opportunity to announce her country's commitment to banning ivory trade in Thailand.
Take Action
Sign the petition to help save elephants from the ivory trade.