The Epic Gathering of the Walrus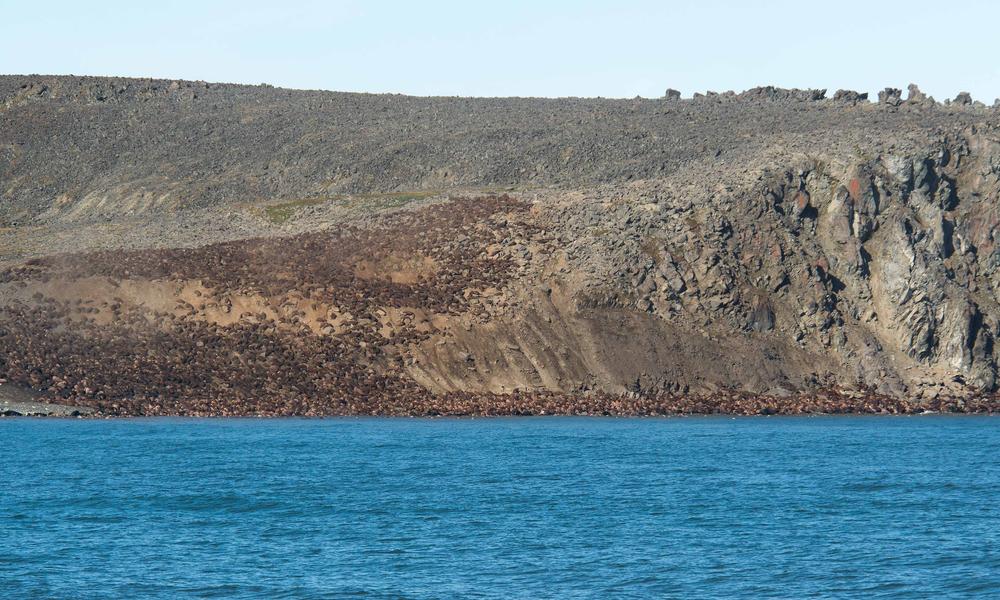 Demand Climate Change Action
The US must take decisive action to fight climate change and cut carbon pollution to reduce the impacts of climate change and inspire other countries to do the same.
Take action now
Satellite imagery shows that the fragments of Arctic sea ice remaining near Hanna Shoal, Alaska, have disappeared. This means the walrus, that use these floating platforms to drop into the water and access the food for their calves, are now gathering in mass—or hauling out—along Alaska's northwest coast near the community of Point Lay.
Walrus use the sea ice over Hanna Shoal to rest and feed, or wait out the summer storms. But during low ice years, such as in 2015 when the region experienced record temperatures and wildfires, the ice retreats faster and further. July was the second warmest on record for Alaska and with the rapid rate of sea ice extent opening up deeper waters, the walrus have to take refuge and are forced to navigate the 75 miles to come ashore.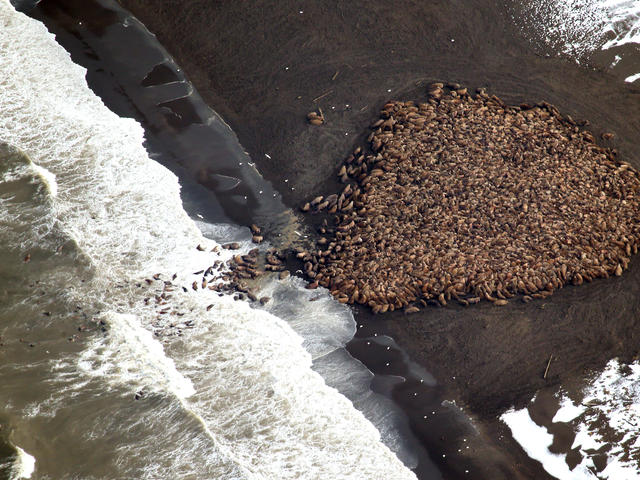 © Corey Accardo / NOAA/NMFS/AFSC/NMML
When the sea ice melted in 2014, the results were iconic, as more than 35,000 walrus hauled out on the same beach. An experience that was both hard on the walrus and the local community as such a mass gathering can cause disturbances resulting in stampedes, stress and harrassment. The females and young walrus are most at threat, facing swimming through storms, looking for food, and crowded on the beach.
The timing of the ice melt – or minimum as it is referred - is nearly a record as only in 2007 did it occur earlier in the calendar year. The haul out is also happening just days before President Obama and Secretary Kerry visit the region to attend the US government hosted GLACIER meeting. During their visit to Alaska they will meet with other Arctic nations, scientists, and communities to discuss the changing climate of the region and the need to come together and support a strong climate deal during the global negotiations in Paris.
The Arctic is a harbinger, and this epic gathering of walrus is just another indication why we need to take strong action on climate change.