The Mighty Mekong at Risk
Massive dam project threatens the Mekong River's amazing biodiversity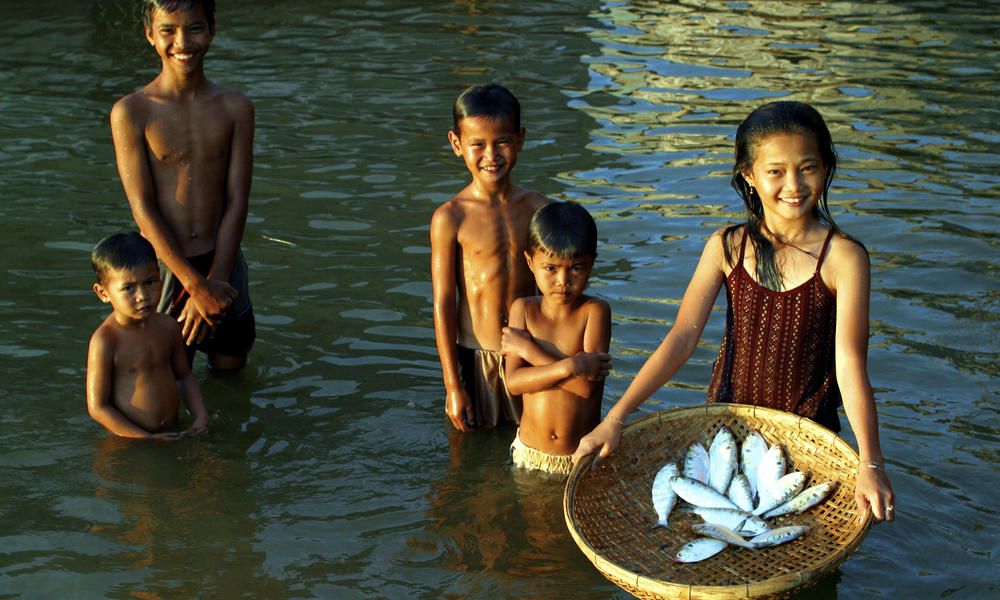 The Mekong River's spectacular biodiversity, rich fisheries and the livelihoods of millions are all at grave risk after the government of Laos broke ground today on a massive hydropower dam. The Xayaburi dam will be the first dam to span the entire mainstem of the lower Mekong River—home to more than 1100 freshwater fish species.
With 10 additional dams proposed for the lower mainstem of the river, the outcome of the Xayaburi project will set an important precedent for the future health of the Mekong River.
Criticism of the Xayaburi project has been mounting over the past year. Plans for the dam have met with fierce opposition from neighbouring countries. There are serious concerns about major gaps in data and failures to fully account for the impacts of the dam—especially concerning fisheries and sediment flow.
Hydropower dams planned for the lower mainstem of the Mekong River could decimate fish populations—the primary source of protein for over 60 million people—according to a report by WWF and the Australian National University. In addition, the impact of the dams would extend far beyond the river, as people are forced to turn to agriculture and other alternatives for a new source of food.
WWF in the Mekong
As the only organization working on the Mekong River from its headwaters to the sea, WWF recognizes that hydropower development offers promising opportunities for development in the region. However, it is critical that these projects do not create serious and irreversible harm to the local environment, people and economies.
WWF urges Mekong ministers to suspend construction on the dam for 10 years so that critical data can be gathered and a decision can be reached using sound science and analysis. WWF advises lower Mekong countries considering hydropower projects to prioritize dams on some Mekong tributaries that are easier to assess and will have a much lower impact and risk on wildlife and people.
"If the region's governments fail now to reaffirm their concerns on Xayaburi," says Dr. Li Lifeng, Director of WWF's Freshwater Program, "they risk resting the future of the Mekong on flawed analysis and gaps in critical data that could have dire consequences for the millions of people living in the Mekong River basin."