The World's Elephants Can't Wait
WWF's Jan Vertefeuille's reflection on the ivory crush in New York City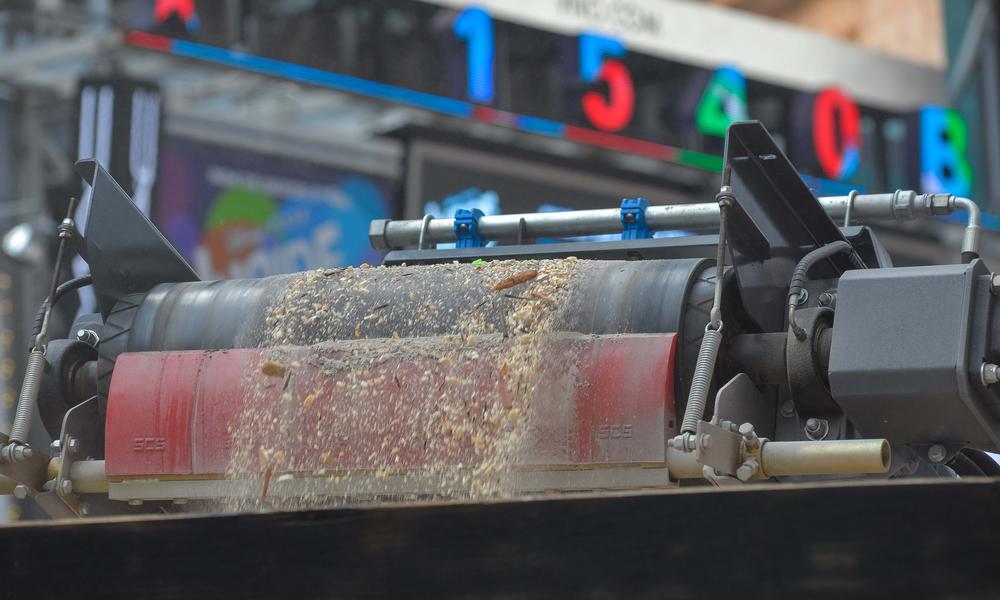 Date: June 19, 2015
Author: Jan Vertefeuille
In a lot of ways, it felt like déjà vu: The US government and the conservation community came together again to destroy a stockpile of confiscated ivory and to make a statement that the United States has zero tolerance for wildlife crime.

This time, it was in one of the most visible locations in the media capital of the world: New York City's Times Square. The event involved crushing more than one ton of ivory confiscated in the US. A similar ivory crush took place in 2013 at a federal facility a bit more off the beaten path, in Denver, and involved six tons of ivory confiscated in the US.

In some other important ways it was different. Since the first US ivory crush, many more governments have taken steps to address wildlife crime, including major ivory markets like China and Thailand. And the US is soon to release what we expect to be stronger regulations to address our own ivory problem here at home.

Holding a second crush in New York City, as passing tourists stopped to watch and elephant lovers gathered in support, was important for another reason: it usually takes more than a single action to make a lasting change.
Stockpiles of ivory trinkets and carvings headed to the crusher.

A view of the ivory crush from the TKTS in Times Square.

An ivory carving heads into the crushing machine.

WWF's Jan Vertefeuille at the ivory crush in New York City's Times Square.
An emotional undertaking
I watched as people wiped tears from their eyes viewing the piles of carved ivory ready to go in the crusher in the Square. Behind every piece of ivory is a dead elephant. And behind a dead elephant is often organized crime, corruption and human misery. People who buy ivory as fashion, art or collectibles need to rethink their decision and hear that message as many times as it takes.

WWF and some of our most important partners in this effort were there for both crushes, as was elephant advocate and actress Kristin Davis. This time, in New York, she was invited to flip the switch at the Empire State Building to light it up in honor of elephant conservation and the ivory crush. For one night, the iconic American landmark will feature a light show of animated elephants to help share the message in a different, very visual way.

Why we crush ivory
A lot of people, including elephant lovers, ask, 'Why destroy confiscated ivory?' Why doesn't the US government simply sell off seized ivory and use the money to fund elephant conservation efforts?

Destroying seized ivory as a way to send a message about elephant poaching goes back to when Kenya burned its seized ivory in a giant bonfire in 1989 as it campaigned—successfully—for a global ban on commercial ivory trade. Since then, Gabon, China, Hong Kong, Belgium, Chad and many other countries have followed suit. It's a largely symbolic act, but it also prevents the ivory from being stolen and ever put back into trade.

Flooding the market with ivory could stimulate demand by giving it value and making consumers covet it more. That's the last thing we want to see happen.

Plus it's illegal. The ivory crushed by the US government was illegally brought into the country and, as such, it could not have been sold.

Laws regulating ivory in the US continue to cause confusion because some ivory—like antiques and that brought into the country before the global ban in 1989—can still be sold legally. It causes confusion for consumers and makes law enforcement's job harder. That's why we are hopeful that the pending regulations will simplify things for law enforcement, for ivory owners and for the public. We are also hopeful the US will enact them very soon.

With as many as 30,000 a year killed for their ivory, the world's elephants can't wait.