Through the Looking Glass
WWF's Elisabeth Kruger on falling for the Arctic and saving polar bears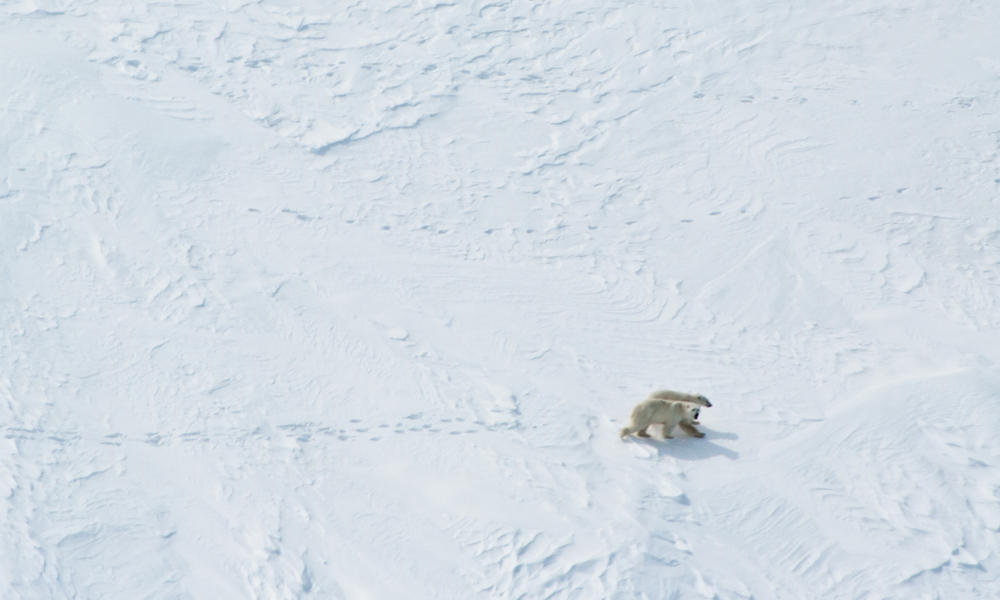 Date: October 21, 2014
Author: Alison Henry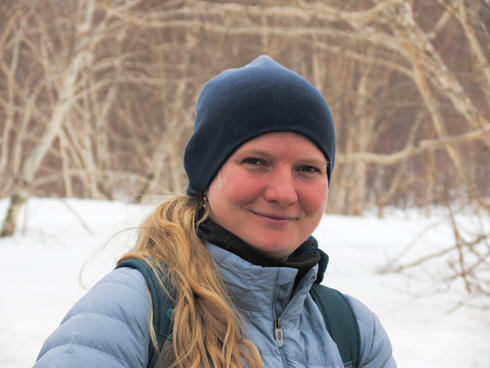 Elisabeth Kruger stood on the meter-thick ice of Lake Baikal in southern Siberia, just north of Mongolia. Peering down past air bubbles and crisscrossing cracks, she saw a fish swimming along in the dead of winter in the world's deepest and oldest lake. And just like that, the deal was sealed; Kruger wholly fell in love with the North.

After four years of living in Siberia, Kruger moved to Alaska to work with WWF. The location and position as a program officer working on polar bears offered Kruger her trifecta: living in the Arctic; working across borders; and practicing conservation.

"It was really just kind of perfect," Kruger said. "I could work with not just a conservation organization, but a conservation organization that learns from local people and international experts, values the confluence of traditional knowledge and modern science, and has a lot of respect for the communities that were here long before anyone else."
Helping polar bears and people
Though Kruger wears many hats at WWF, her main focus is mitigating conflict between polar bears and people, and ensuring species conservation is consistent in the three countries that are home to the Bering, Chukchi, and Beaufort Sea polar bears: the US, Russia and Canada.

Polar bears know no country boundaries; they travel freely from Russia to the United States, from the Canadian north to Alaska. Kruger and her WWF team are working with partners in Russia and Canada to create a transboundary plan outlining how the Arctic countries can collaborate and protect polar bears. The idea is to ensure threats on one side of the border don't impact the species on the other.

"There's actually quite a lot we don't know about polar bears," Kruger said. "Nine of the 19 subpopulations of polar bears are data-deficient. It makes it really difficult to do appropriate conservation and adaptive management when we have a lot of questions about what's going on with those populations."

To address the knowledge gap, WWF supports research institutions working on polar bears and groups exploring traditional knowledge about polar bears. We help collar and tag individuals to collect information about their movements and health. We also assist in facilitating international collaboration on this research.
Working with communities
Kruger also works with communities who share a home with polar bears. Human and polar bear paths cross regularly in the Arctic; the smell of food or garbage facilities can draw polar bears to villages. And because of a changing climate, summer sea ice is retreating beyond the productive waters over continental shelves, into deep sea areas where prey is scarce. This brings some bears ashore, in need of food, and closer to humans for an extended time.

WWF takes a multifaceted approach to protect humans and bears. The polar bear team works around the Arctic, collaborating with villages to test existing methods for preventing bears from entering villages and safely deterring bears away if they do come into town. WWF shares this experience with similar villages in other parts of the Arctic, and helps provide access to and training on the methods people would like to try out. Part of this involves helping villages store food in polar bear-resistant containers and cordoning off garbage facilities with electric fences. Simple fixes such as improving street lighting so people can spot a polar bear sooner also help limit encounters. This work takes place around the Arctic, and the programs share information and build on one another.

A fulfilling experience
For Kruger, working on polar bears with communities is an ever- challenging and exciting experience. And much of why she does what she does harks back to those days in Siberia and a moment on a frozen lake.

"When I got to Russia, I fell in with the scientific community and the conservation groups and learned a ton from them," Kruger said. "There's such a huge amount of knowledge there that I was lucky enough to discuss and absorb."