Tigers Reduced to Skin and Bones for Wildlife Crime
A new report documents the alarming illegal trade in tigers and their parts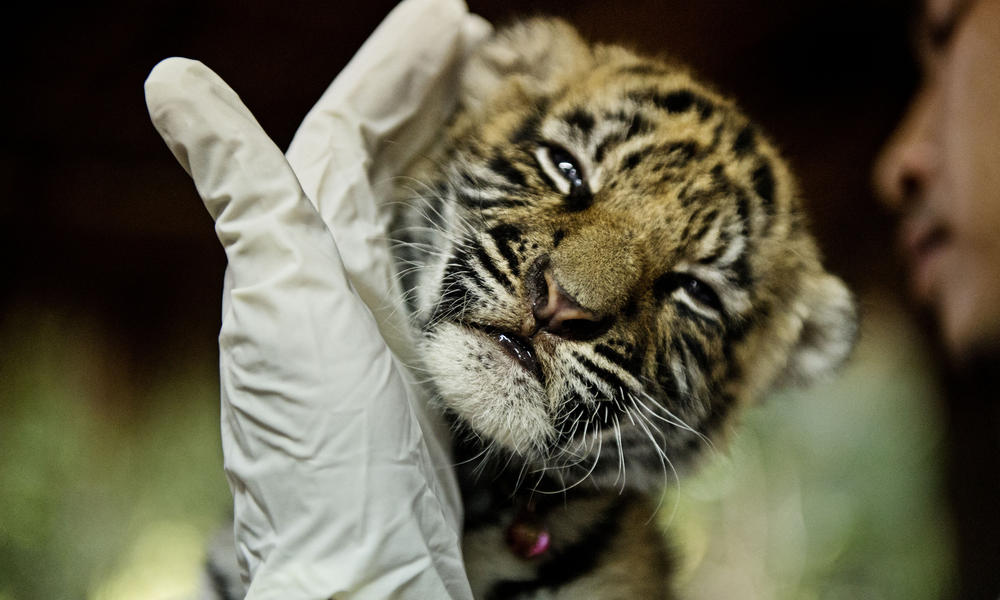 The skin, bones, teeth, claws and skulls of more than 1,400 tigers were confiscated between 2000 and 2012, according to a new report. With wild tiger numbers at an all-time low, the report stresses the crisis of wildlife crime.
"This report is just the tip of the iceberg because only a fraction of illegal tiger trade is actually intercepted by law enforcement. The real scale of wildlife crime is much larger and represents a serious threat to the world's last remaining wild tigers."

Leigh Henry
Senior Policy Advisor, Species Conservation & Advocacy
Significant findings from more than 600 documented seizures in a dozen tiger range countries include:
An average of two tigers a week were killed for illegal trade

Online markets for tiger trade are emerging as law enforcement and policing improves

61 live tigers were seized since 2010—an alarming increase

89 percent of seizures occurred outside of protected areas.
The report from TRAFFIC—the wildlife trade monitoring network—was released in Bangkok during the Convention on International Trade in Endangered Species of Wild Fauna and Flora (CITES). During the conference, delegates will be discussing efforts to protect tigers and other Asian big cats.
A call to action
Thailand, the host country of CITES made the most live tiger seizures—30 in the past two years. Cambodia did not share data for the report.
WWF and TRAFFIC are calling on all tiger range countries to take action and do the following:
Improve reporting to CITES in order to enhance law enforcement efforts to protect tigers

Identify and root out online trade in tigers

Share information and intelligence with partners like INTERPOL and invest in a central database to coordinate enforcement efforts.

Enhance protected area patrolling through the use of Spatial Monitoring and Reporting (SMART) tools

Create a multi-agency national task force dedicated to stopping wildlife crime
What you can do
Take action now to urge the U.S. to stand up for international wildlife. And thank you for doing your part to support WWF's campaign to stop wildlife crime.