Turning Climate Protection into Cash Savings
New WWF report unveils profitable climate solution for businesses
Date: June 18, 2013
In This Story: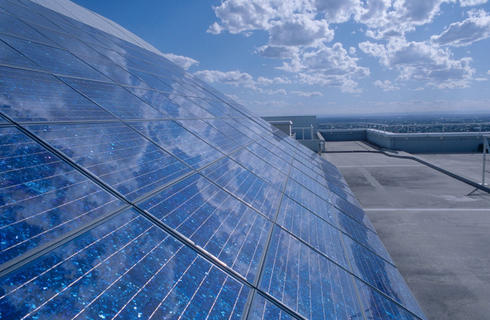 The ocean is rising, threatening wildlife habitats and coastal cities around the globe. Arctic ice is melting at alarming rates and the costly damage from recent climate-related weather disasters in the United States is unprecedented. Scientists say if nothing is done the problem will get even worse as heat-trapping carbon pollution recently topped 400 parts per million, the highest level in millions of years.
Climate change is serious business and everyone—including businesses—can contribute to parts of the solution.
The 3% Solution
A new report by WWF and the Carbon Disclosure Project, The 3% Solution: Driving Profits Through Carbon Reduction, details the enormous savings corporations can accrue by scaling up climate protection at a rate that is on track with what scientists recommend. Built upon rigorous analysis with case studies from various industries, this study offers the most compelling business case made to date for establishing ambitious corporate carbon reduction targets.
Despite more than a decade of success by companies in reducing energy use and waste, there are still hundreds of billions of dollars in cost savings yet to be captured by cutting carbon—up to $190 billion in 2020 alone.
WWF and Carbon Reduction
Since 1999, WWF's Climate Savers program has worked with businesses to combat climate change. Our Climate Savers partners—including HP, Nike, The Coca Cola Company, IBM, Johnson & Johnson and Sprint—have collectively cut their carbon footprint by more than 100 million tons. That's the equivalent of taking 20 million cars off the road.
Companies are willing to reduce carbon pollution in part because they understand the urgent threat climate change poses to our planet as well as the rewards to their own bottom line. They are mobilized by significant cost-savings they've discovered as they've become more energy efficient and transition to renewable energy.
The 3% Solution is the answer that the business community and sustainability stakeholders like WWF have been looking for. And with climate impacts coming faster and hitting harder than ever, it couldn't come at a better time.
The fact is, the business sector may represent our best hope for innovating our way out of the climate challenges we—and all species—face today due to the increase of carbon pollution. The threats are daunting, but the efforts of companies offer hope. We have the plan to address this threat at its root. Encourage more companies to be a part of changing the business climate.