Update: Belize suspends oil exploration near threatened World Heritage site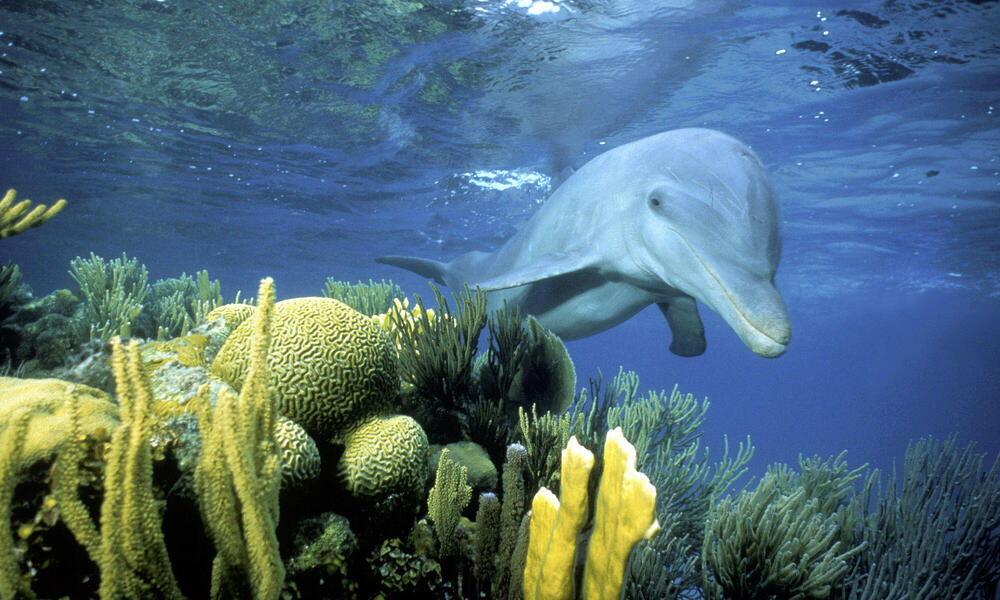 Update
October 21 2016: Belize offshore seismic testing suspended after outcry
The longest barrier reef in the northern hemisphere has received a reprieve from seismic surveying. Officials in Belize agreed to suspend the seismic portion of offshore oil exploration after an outcry from concerned citizens, national civil society groups and international conservation organizations—including WWF—and their supporters. The government of Belize on Thursday instructed surveyors to "cease seismic operations immediately."
Save Belize
Together we can protect the Belize barrier reef World Heritage site from harmful industrial activities. Email the Belize prime minister to show that you care.
Act Now
In a dangerous move for marine life, Belize announced plans to begin exploring for oil across a vast stretch of its wildlife-rich Caribbean Sea waters. The process will begin on Oct. 20 and take place less than a mile from the fragile Belize Barrier Reef—a World Heritage site that has already been damaged by coastal construction.

WWF believes that an oil spill anywhere within Belize's waters could be catastrophic not only for wildlife, but for tens of thousands of Belizeans whose livelihoods depend on healthy marine and coastal systems. We need to act now protect the reef and the natural treasures and benefits it provides.

"Our reef is an engine for long-term economic development in Belize," said Nadia Bood, WWF's Belize reef scientist." More than half of Belize's population—around 190,000 people—are supported by incomes generated through tourism and fisheries. Oil would put the reef at risk, but it's not too late to reverse this decision before the damage begins."

Late last year, Belize committed to ban oil exploration within the World Heritage site and a small buffer zone, but still has not passed the ban into law. Since then, the UNESCO World Heritage Committee has asked Belize to make the proposed buffer zone larger.

Seismic testing, a process used to explore for oil, involves the use of air guns to blast shockwaves through the water that are powerful enough to penetrate the seafloor. For dolphins, it can cause deafness, disturb communications, and disrupt migration patterns. And surveys have shown the process also negatively impacts catch rates for fishers, too.

A coalition of Belizean organizations has spoken out about the risks that oil exploitation poses to the local economy, and has called on the government "to ban offshore oil from any of Belize's offshore waters in the interest of promoting a sound environment and sustainable economy."

"WWF stands with civil society in Belize and invites the government to work with the coalition to find an ecologically sound path to sustainable economic development," Bood said.

You can help, too. Act now to protect the Belize barrier reef World Heritage site from harmful industrial activities.