US Declares World's Largest Fully Protected Marine Reserve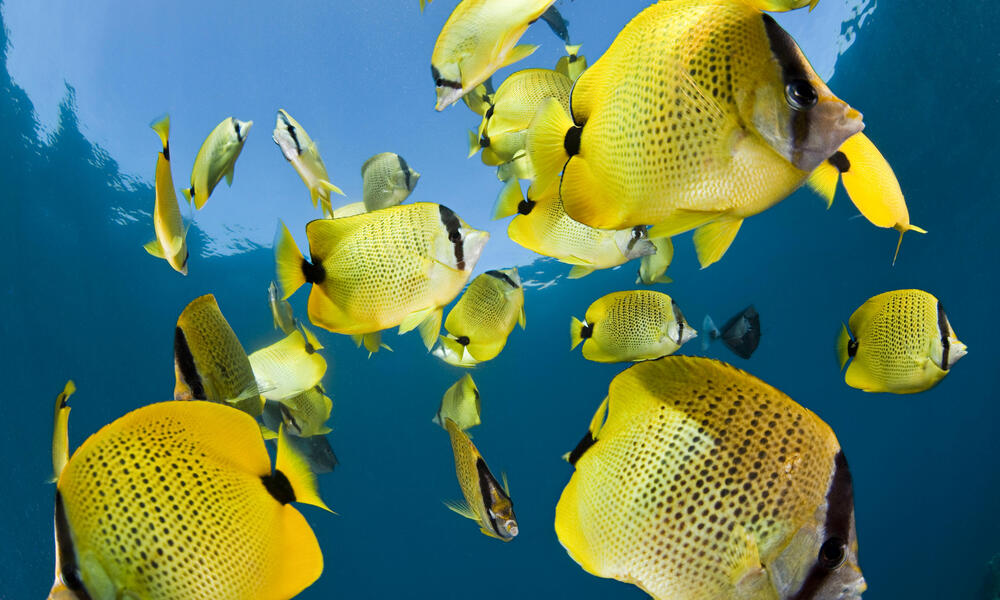 President Obama announced creation of the world's largest fully protected marine area on Sept. 25. Using his executive authority he has expanded the existing Pacific Remote Islands Marine National Monument to six times its current size, resulting in 490,000 square miles of protected marine environment. That's larger than the states of Florida, Texas and California combined!
The monument will be off limits to commercial fishing and other resource extraction activities, such as deep sea mining. However, recreational and traditional fishing will be allowed to continue, as they are consistent with the conservation goals of the Monument.
Located in the central Pacific Ocean, the protected area is a critical marine ecosystem that supports both species and people. Covering 130 seamounts— mountains rising up from the ocean floor -—this is the home of deep coral reefs, sharks, turtles, rays, seabirds and many more ocean species. The area is also vulnerable, threatened by the impact of climate change and ocean acidification.
"In protecting nearly a half million square miles of some of the most pristine waters on the planet, it's clear that the President understands the importance of our oceans" said Michele Kuruc, acting senior vice president for marine conservation. "His efforts to expand marine protected areas— and his willingness to address the global issue of black market fishing— are a sign that the President is willing to use the full power of his office to secure the long-term health of our oceans."
The news of the monument was made by Secretary of State John F. Kerry during an oceans meeting in the day that followed the UN climate negotiations.
President Obama had shared his intent to expand the monument at the State Department "Our Oceans" meeting in June 2014. Input was sought from fishers, scientists, policymakers, NGOs and more on how to establish the boundaries of the protected area. More than 170,000 comments were submitted electronically on the proposal.
To ensure the care and management of the expanded marine monument, key Federal agencies will develop management plans under their respective authorities.
WWF is leading a collaborative effort that uses the power of statistics and quantitative research to investigate both the social and ecological impacts of MPAs over time. Working with partners WWF is engaged in critical marine areas like the Coral Triangle in the western Pacific Ocean. The data and knowledge gathered from this work has the potential to inform the design, management and policy of MPA's in the future.