Ushering in a future of cooperation and water security
Partnerships prove critical to ensuring people steward our limited freshwater resources.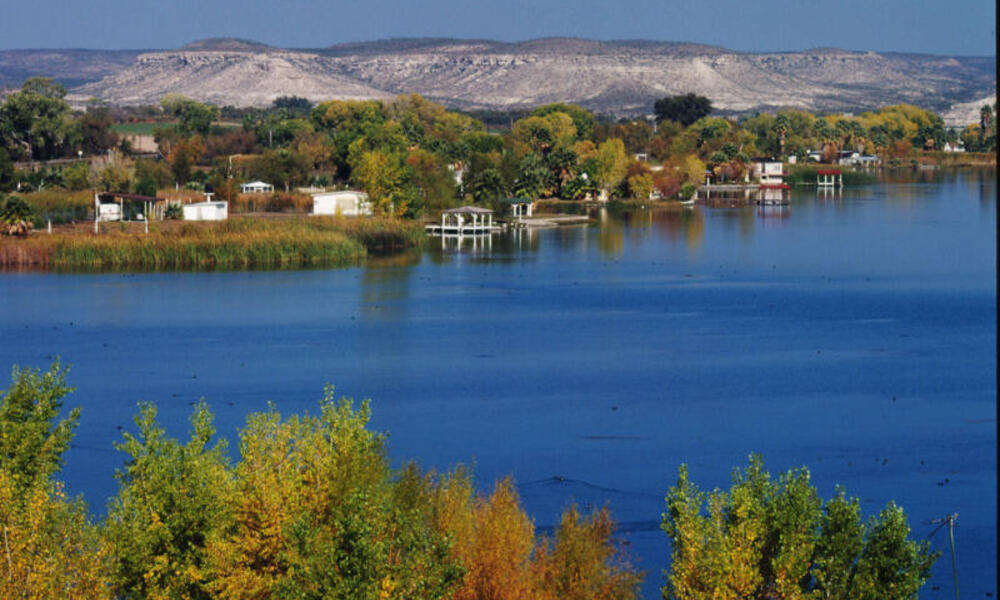 Date: March 22, 2013
Author: Karin Krchnak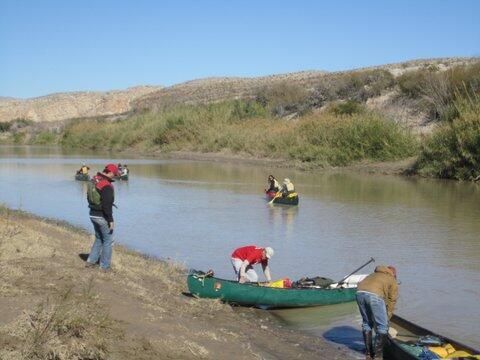 What does an endangered Julimes pupfish living in the Rio Grande Basin have in common with a 5-year-old girl from the riverside town of Boquillas, Mexico? They share a need for an abundant source of clean water.
Throughout my career, I've seen women walk long distances to collect water, and girls miss school to help their mothers supply the family with water.
The quality and quantity of our freshwater resources—rivers, streams, lakes and aquifers—must meet certain thresholds to support ecosystems and provide for waterside towns. Yet more and more demands placed on water sources to meet growing human needs increasingly compromise these thresholds. Everyone has a right to water, but how do we ensure that the expected 9 billion people steward our limited water resources in a way that promotes cooperation and security, as opposed to conflict and instability?
The power of partnership
On a recent canoe trip down the Rio Grande through Big Bend National Park, I witnessed firsthand the power of partnership in finding a solution to this complex challenge. WWF, working with The Coca-Cola Company, has helped to make the basin healthy for species such as the endemic and endangered Julimes pupfish. This small fish is one of only three invertebrates on the planet that has adapted to survive in 104°F water—a species that was identified through work under the partnership.
Paddling down the river, I could see native vegetation taking root, a result of our work to rid the banks of invasive species. Later, as I looked down from a vantage point high above the river, I could see the river's course starting to shift, ever so slightly, toward a more natural state that benefits communities and wildlife as a result of our work.
Partnerships prove critical to tackling the world's water challenges; there is not enough money, time or resources for any one organization to "solve" the world's water challenges on its own. WWF works with organizations such as CARE, Catholic Relief Services, Conservation International, World Vision, The Nature Conservancy and the Millennium Water Alliance to promote integrated approaches to water, sanitation and hygiene (WASH) and freshwater conservation. Each of these organizations has a vested interest in promoting policies, plans and projects that integrate access to water supplies and sanitation with the conservation and sustainable management of freshwater resources. Freshwater conservation and WASH development efforts not only reinforce each other, but are mutually dependent upon one other in order to succeed.
Igniting action at all levels
Canoeing past Boquillas, I saw the springs from which the community and the little girls get their water for all their needs, from bathing to cooking. With support from a variety of funding sources, citizens of Boquillas along the Rio Grande work directly to implement prescribed fires and treat carrizo/giant cane to help return the river to a more natural state. WWF also works with communities in the Rio Conchos, the largest tributary to the Rio Grande, to construct retaining walls, backyard gardens and rainwater catchments to bring the river back to life.
The results of our work and partnership in the Rio Grande mirror those we've seen in river basins around the world. By convening action at all levels—from local communities to industry to governments—we can usher in a future of cooperation and water security.
For the next eight years of our partnership with Coca-Cola, I hope we can rally a broad range of organizations, institutes and agencies to carry out long-term goals at basin scale, allowing nature, local communities and businesses to co-exist and thrive. So when I paddle down the Rio Grande in 2020, the river will have changed even more—for the better.
Karin Krchnak is director of WWF's Freshwater Program.