Walruses Crowd Shore as Arctic Sea Ice Nears Minimum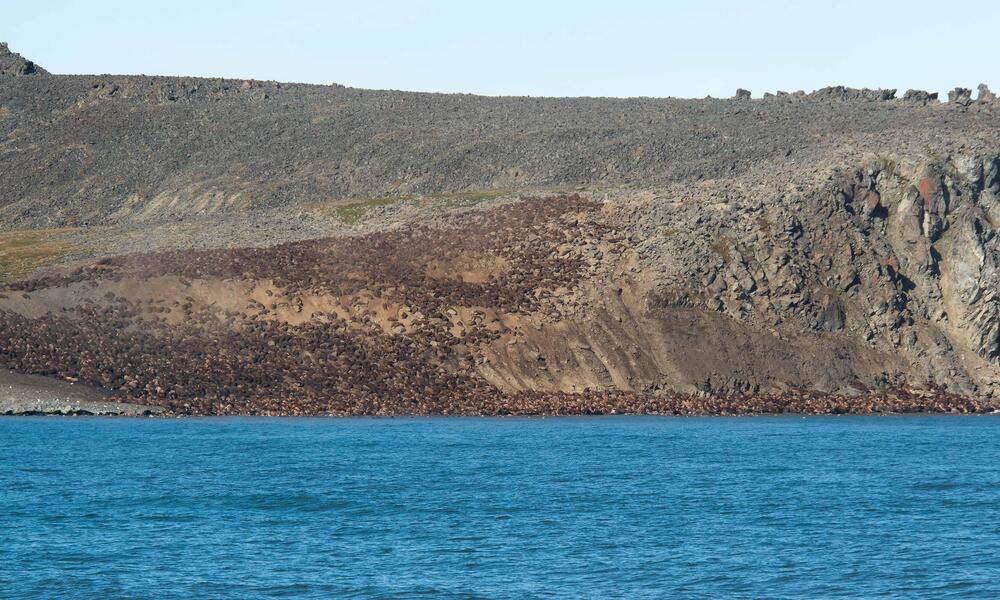 UPDATE, Sept. 30: NOAA Captures Images of Largest Walrus Haulout
New images captured by NOAA aerial surveys of the Alaska coast on September 27 show an estimated 35,000 walruses ashore near Point Lay. This haul out is the largest ever recorded by scientists working with the Aerial Surveys of Arctic Marine Mammals (ASAMM) program.
UPDATE, Sept. 17: Arctic Sea Ice Hits Annual Minimum
Arctic sea ice reached its minimum extent on September 17, making 2014 the sixth-lowest sea ice extent on record.
"We are witnessing a slow-motion catastrophe in the Arctic," said Lou Leonard, WWF's vice president for climate change. "As this ice dwindles, the Arctic will experience some of the most dramatic changes our generation has ever witnessed. This loss will impact the annual migration of wildlife through the region, threaten the long-term health of walrus and polar bear populations, and change the lives of those who rely on the Arctic ecosystem for their way of life."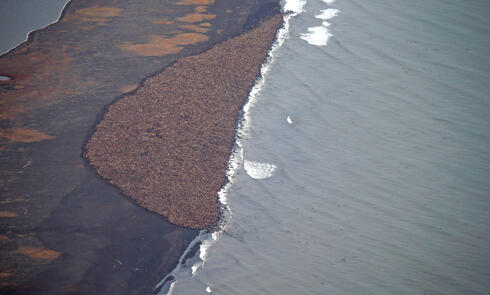 As Arctic sea ice nears its minimum this year, walruses—mostly females and their young—have been forced ashore into crowded haul-outs in Russia and Alaska. The sea ice has again disappeared over shallow feeding areas in the Chukchi Sea. Walruses must instead swim long distances to reach shores where conditions are far more hazardous than on ice.

While the sea ice minimum will likely not hit a record low as it did in 2012, the coverage is well below average. And the consequences are not confined to the Arctic and species that live there; a lack of sea ice impacts fall and winter weather patterns in northern mid-latitudes—including the United States.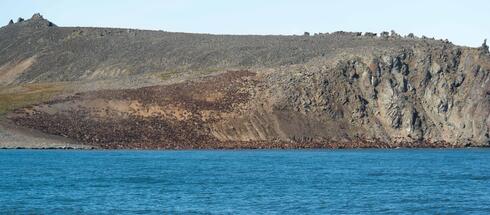 "The massive concentration of walruses onshore—when they should be scattered broadly in ice-covered waters—is just one example of the impacts of climate change on the distribution of marine species in the Arctic," said Margaret Williams, WWF's managing director of the Arctic program.
WWF is advocating at all levels of government to reduce carbon pollution, support clean energy technologies and prepare for the effects of climate change. We call on the US government and other countries to make strong, long-term commitments to rapidly reduce greenhouse gas emissions beyond 2020.
"The sharp decline of Arctic sea ice over the last decade means major changes for wildlife and communities alike," Williams said. "Today's news about the sea ice minimum is yet another reminder of the urgent need to ratchet down global greenhouse gas emissions—the main human factor driving massive climate change."