"We Love Cities" Leading Planet to a Sustainable Future
Vote for your favorite of three US cities vying for the title of the most lovable green city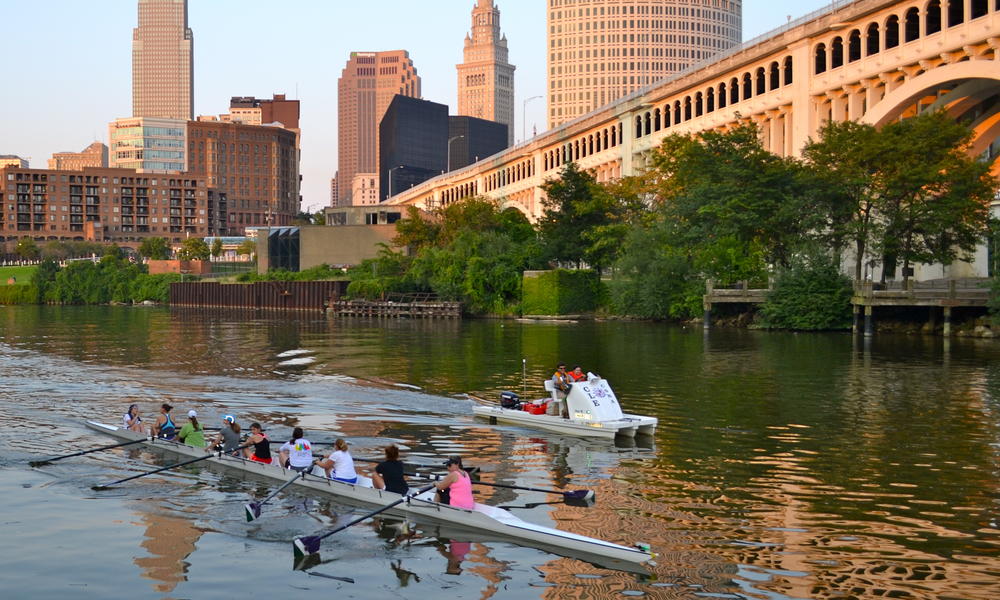 Cities can negatively impact the natural world, but increasingly they are becoming part of the solution for the issue of climate change. Many are sources of innovation, ambition, and leadership on issues of climate change and sustainability.
To support cities in this effort, WWF launched the Earth Hour City Challenge in 2012. The global initiative recognizes the cities taking holistic and credible actions to build a sustainable future for ther residents.
Thes year, 44 US cities are participating. And three finalists will now compete for the title of Earth Hour Capital: Cleveland, Ohio; Evanston, Illinois; and Seattle, Washington. Your votes could also help them win the title of "most lovable sustainable city."
Learn more about the exciting things each city is doing and vote for your favorite at WeLoveCities.org.

Cleveland's plans to cut greenhouse gas emissions by 80 percent by 2050 are supported by an inspiring action plan for buildings, renewables, and mobility. In addition to more than doubling bikeway miles by 2017, the plan includes nine freshwater wind turbines at Lake Eerie—the first of their kind in North America. The city will also provide 100 percent renewable electricity to more than 65,000 residents through renewable energy credits. And to improve efficiency, Cleveland offers a retrofitting program for middle-income households.

Evanston is determined to reach its goal of reducing greenhouse gas emissions by 20 percent by 2016. The goal is part of the Evanston Livability Plan. In 2014, the city secured 100 percent renewable energy for homes and small businesses, and set sustainability standards for all new buildings and retrofitted existing facilities. Evanston even installed solar panels on its water treatment facility.

Along with efforts to reduce fuel consumption by a staggering one million gallons, Seattle has ambitious plans to reach its goal of eliminating carbon emissions by 2050. Seattle sources 100 percent of its electricity from renewable sources, and the city continues to improve energy efficiency through projects such as Seattle 2030. This initiative aims to redevelop a district to become carbon neutral, and to showcase the positive business case for sustainable buildings.