Weather Stations for Conservation
Applying environmental knowledge to farming and watershed management in the Mesoamerican Reef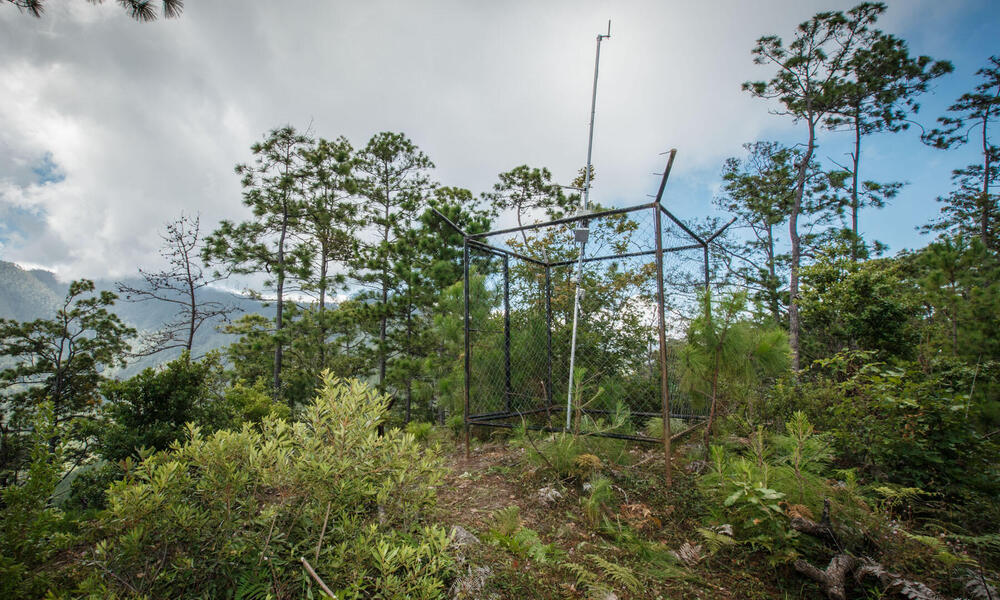 José Vásquez, a WWF agronomist, wanders through rows of banana and citrus trees. Vásquez once grew pineapples. "If I went into the pineapple business now, I would apply my new knowledge of the environment. I would do things differently."
Vásquez, alongside his colleagues at WWF and with support from international corporations and foundations, are trying to make sure today's farmers do exactly that—apply environmental knowledge to farming. Agricultural runoffs like pesticides, fertilizers and topsoil are some of the greatest threats to the Mesoamerican Reef, the second-largest reef in the world and home to hundreds of fish species, marine turtles, sharks and coral.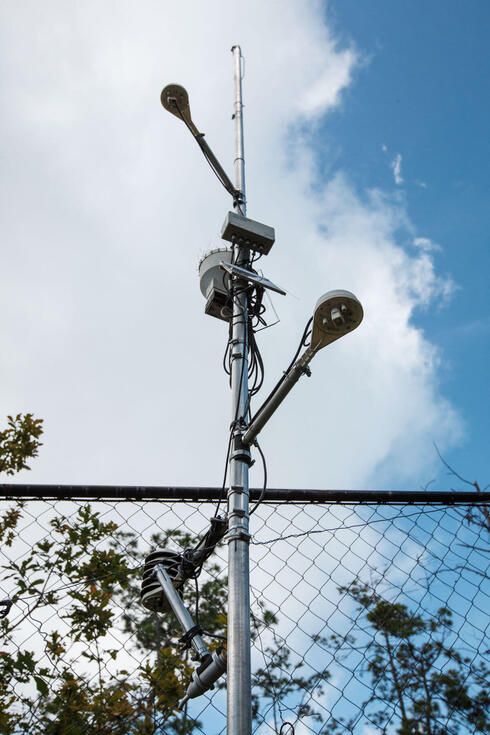 Forecasting a Better Future
Pointing to the sky, Vásquez notes that today is not the best day to use pesticides. "While the sun is shining now, rain is predicted, and the downfall would wash the toxins off the plants, polluting the groundwater and forcing the farmer to buy and apply more pesticides," he explains. "Waiting will save the farmer precious time and money, and will reduce the impact to the surrounding ecosystem and, ultimately, the reef."
The information Vásquez refers to comes from one of approximately 60 weather stations in the region. For the most part, this vast weather station network plays an integral role in protecting the environment and facilitates better agriculture practices. Some stations, including the two funded by The Coca-Cola Company as part of its partnership with WWF, help preserve and manage critical aquifer recharge zones. These stations empower farmers to take actions that protect the environment and improve their livelihoods.
Each station measures a series of meteorological determinants including humidity, temperature, wind speed, wind direction, solar radiation and precipitation. The data is sent by text message to a central server. The information is later made available to subscribers through an online platform, where users can conduct analyses, enter additional information manually and run models that help inform decisions. Representatives trained by WWF are part of the system that transforms the stations' data into real-time, targeted advice for large-scale farmers, such as when to apply fertilizers, herbicides and insecticides, and when to plant, irrigate and harvest crops.
Informed Decision-Making
Weather modeling not only helps large-scale farmers reduce runoff by forecasting the best time to apply pesticides, it also helps them reduce fertilizer by increasing the accuracy of applications and conserve fresh water by informing irrigation schedules. At a global level, agriculture accounts for 70% of the world's freshwater withdrawal. If farmers know when and where it's going to rain, they can reduce the amount of water tapped for irrigation.
It saves crops, too. Ninety percent of all crop losses are due to weather. Access to accurate information from weather stations can help reduce weather-related crop damage, especially when combined with additional precision agricultural techniques.
The results are so successful that entire industries in the region have embraced weather stations. Three regional stations function primarily for the sugarcane industry, which uses them to predict and manage pests, diseases and irrigation.
"All of this contributes to the bigger picture: a healthier, better managed, more sustainable river basin," Vásquez says. "More information and cross-sector conversations help everyone make better decisions about water. Together, we can accomplish so much more."
Adapting to Climate Change
The Coca-Cola Company and WWF partnership is institutionalizing the use of more precise climate information, and through training and support, is empowering local staff to use the technology for more than conservation. In an age of increasingly extreme weather events, the data is proving useful for adaptation.
For example, weather stations can be used to monitor the risk of floods in local communities and watersheds as a whole. As weather continues to become less predictable, and time-tested methods no longer can be relied on, these stations, and the methodologies connected, will prove essential to increasing communities' climate change preparedness while helping farmers continue to grow food for a growing planet.
Learn more about: