Wheels for Wildlife
Panda Nation member rides her bike cross-country for animals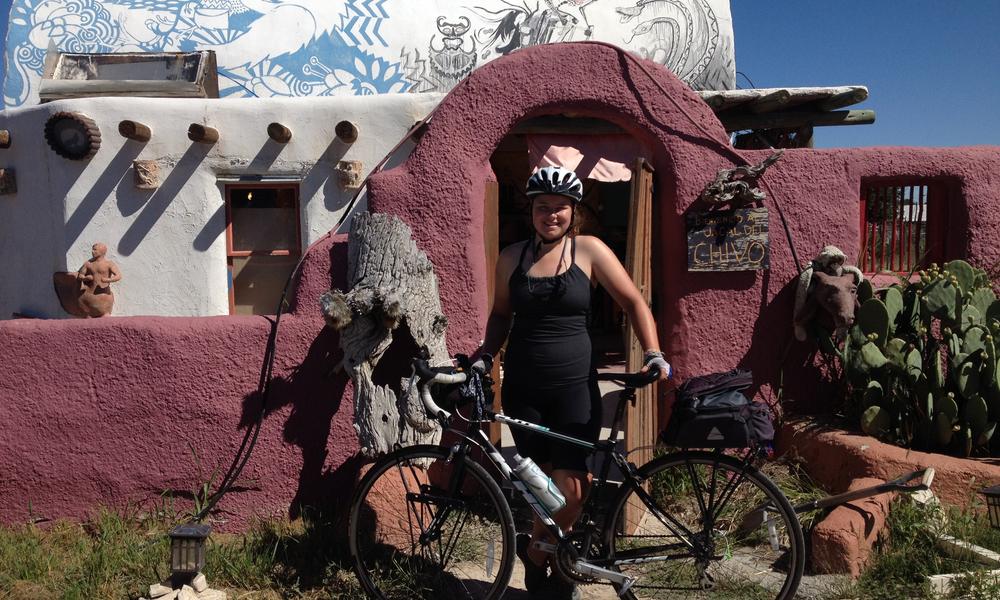 Join Panda Nation
Anyone can join up with Panda Nation, a community of WWF supporters dedicated to raising funds and awareness. The dollars raised help WWF save animals and conserve beautiful places.
Fundraise for WWF
Laura Bareis is hitting the pavement for wildlife. The South Dakota native decided to ride her bike—laden with all the necessary gear—across the United States to raise funds for WWF's work in protecting species and wild places around the world. Bareis went to PandaNation.org to create a personal fundraising page, and shared the link on social media to spread the word.
Here's a bit about why Bareis decided to make this journey for wildlife:
1. What inspired you to cycle across the US to raise funds for WWF?
I've always been an animal lover, and the idea of raising money for wildlife has been a goal of mine for as long as I can remember. It is nearly impossible not to have an appreciation for wildlife in the Black Hills of South Dakota, especially with threatened species in our own back yard. My mother and I have been passionate about the protection of mountain lions in our area, and through our connection with the Back Hills Mountain Lion Foundation I had the opportunity to meet Jane Goodall after one of the presentations she gave in our city. She inspired me to start a Roots N Shoots program a few years ago, and since then I've been looking for ways to raise awareness about endangered animals. This cycling trip was a good way for me to do that, as well as a great way for me to satisfy some serious wanderlust.
2. Any interesting experiences from your journey that you'd like to share?
I began my journey self-supported, with a few of my friends from Colorado. We were carrying all of our gear with us on our bikes; it was a pretty intense experience! Unfortunately, I had some major bike difficulties by the time we got to Phoenix, Arizona, and I was delayed there for about 10 days. I realized that my bike was still rideable, but not with all of the weight I was carrying. Luckily a van supported-group raising money for Multiple Sclerosis was coming through town at about the same time, so we were able to hook up, and I have been riding with them ever since. We've had some mountain passes to climb and a few 110 degree days in the desert, but every day is gorgeous and the ride just keeps getting better and better.
3. What would you tell someone considering fundraising for WWF through Panda Nation?
Fundraising for WWF through Panda Nation is really simple. The website is easy to use and easy to donate to as well. I've had a lot of support from the people at WWF from the beginning, it has been helpful to have my own URL that goes right to my donation page.
4. Are there any fundraising tips you'd like to share?
Social media has been a good way for me to spread the word about my cause. I usually put a link to Panda Nation on my Facebook wall and blog every so often. I've also had a lot of luck just talking to people about some of the current issues that WWF is taking a stand on. Most people are more than willing to donate to such a reputable organization as the World Wildlife Fund.