From the gentle hug of a sapling growing in a backyard in New England to the barely discernable embrace of a giant redwood in California, we saw over the course of the past month how much you love trees.
Thousands of people all over the world honored trees and forests by hugging trees and posting the photos on social media as part of WWF's #hugatree campaign in April.
The photos made us curious: Why that tree? We reached out to a group of our supporters to ask.
Chanell Guillaume, Lago Vista, Texas
"My friends and I hiked to the top of Enchanted Rock in Texas. The view was spectacular, and sitting in a little oasis at the top near a cliff was this rough-looking tree that caught my attention. I gave this particular tree a hug because its strength and endurance amazed me. This tree was growing tall from a soil pit on top of a massive pink granite dome! You could tell the tree had been through a lot, but it was very strong.
Trees sustain our Earth on every level. Trees provide shelter, food, utility, structure and life for countless other organisms and wildlife. Trees also suck in carbon dioxide, which thus lowers greenhouse gasses and reduces global warming. So by protecting our forests, we are supporting an army of trees to fight back against global warming for us!"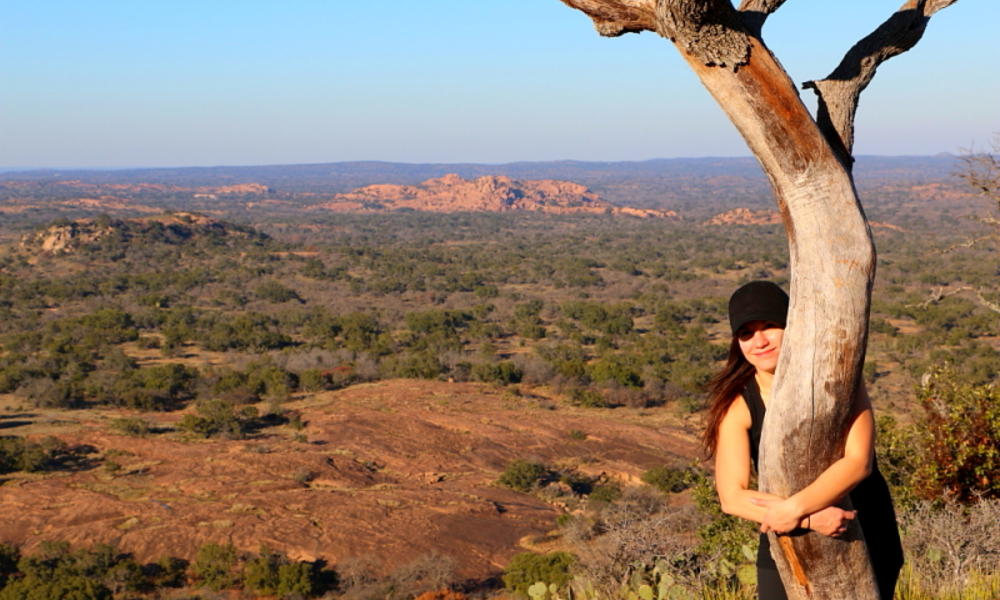 Erika McKeil, New Denver, British Columbia
"We went for a walk along the old rail bed that runs behind where we live, and the route down to it took us by some great old cedar trees. I pointed out this tree to my little son, Forrest (2 ½ years old), because I wanted him to see how it was almost like a cave underneath. My dad and Forrest went to look closer at the tree, and Forrest just gave it a hug.
"Clear-cut logging is still happening in our area, although there are not as many jobs as there once were. I would like to see a move to sustainable, selective logging practices. There are several watersheds around where we live, and lots of people I know get their water from creeks, so protecting forests is critical for keeping our water safe and clean … I do worry about what kind of world my kids will be faced with when they are older if we don't get our environmental act together."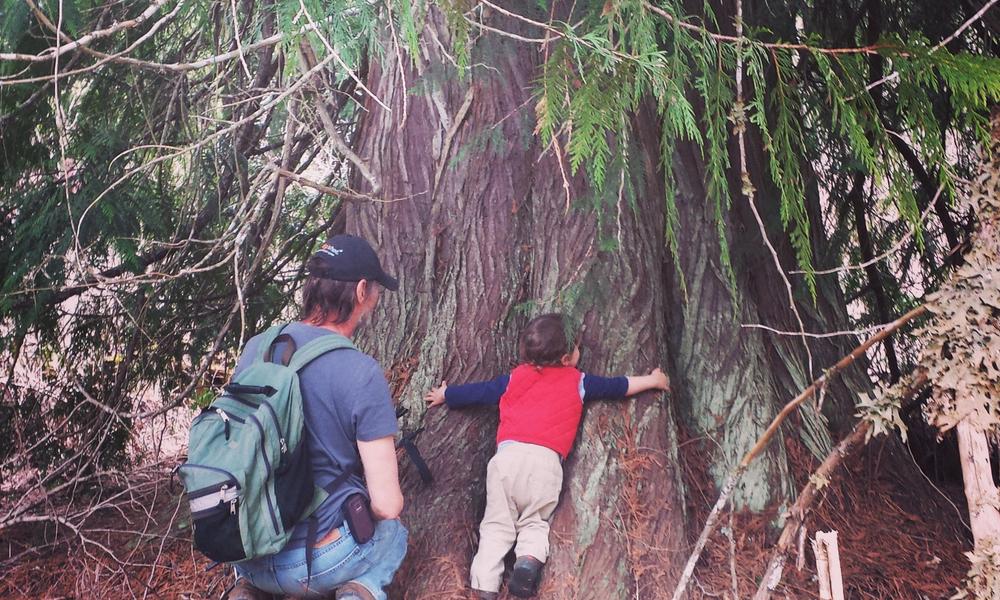 Adam Cross, San Francisco
"While driving through Navarro River Redwoods State Park in California, we spotted a downed redwood within an opening in the trees. It felt only right to stand on this giant tree, which had stood for hundreds of years, and hug its living relative. I want all people, young and old, to have the opportunity to slow down and enjoy the beauty of the world's forests, as I do."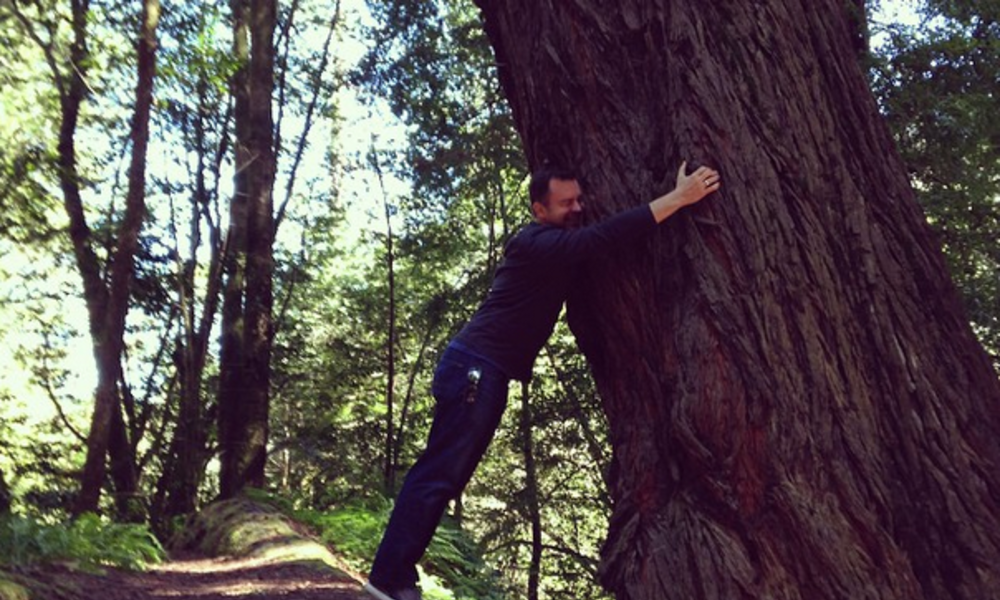 Joelle Yammine, Bethel, Connecticut
"My sister Pascale [shown in this photo], and I took a day trip to Bsharri, Lebanon, to visit the Cedars of God forest. It's a protected forest that's listed as a UNESCO World Heritage Site. The cedars are a symbol of our country, and we often visit them to admire their majesty and enjoy their beauty. This particular tree is dead and people are allowed to touch it. So my sister decided to not only touch it, but also give it a big hug. When you are in that forest, you can sense the purity of the air."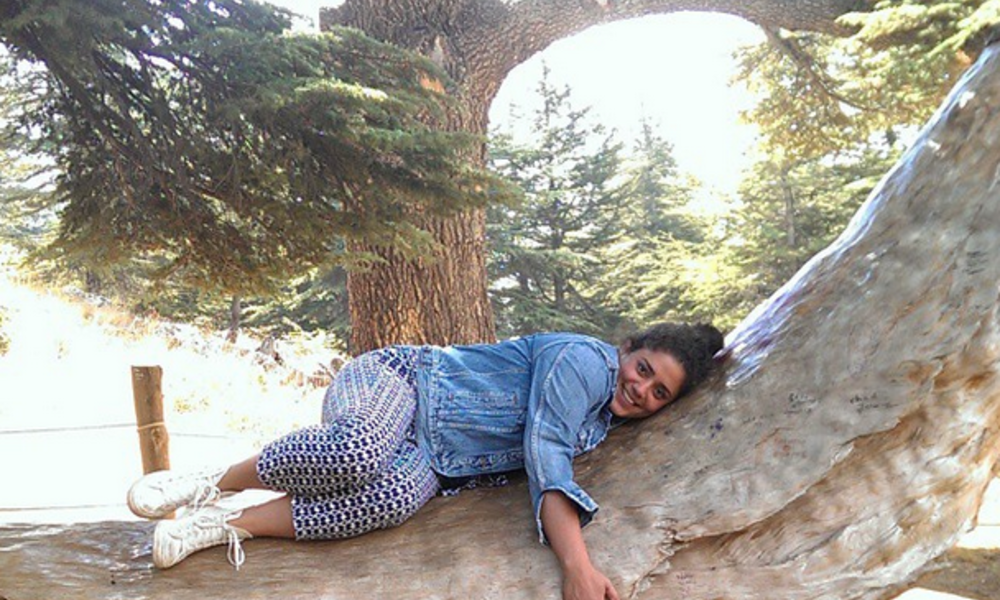 Kirsty Jenkins, Santa Ynez Valley, California
"My parents taught me to hug trees when I was tiny, so obviously I couldn't pass up a hug from such a magnificent tree as this. This picture was taken in Namibia. Animals are my world, and a big part of what drew me to Africa, but I love trees too. I often feel that they have personalities, but never more so than with the baobabs."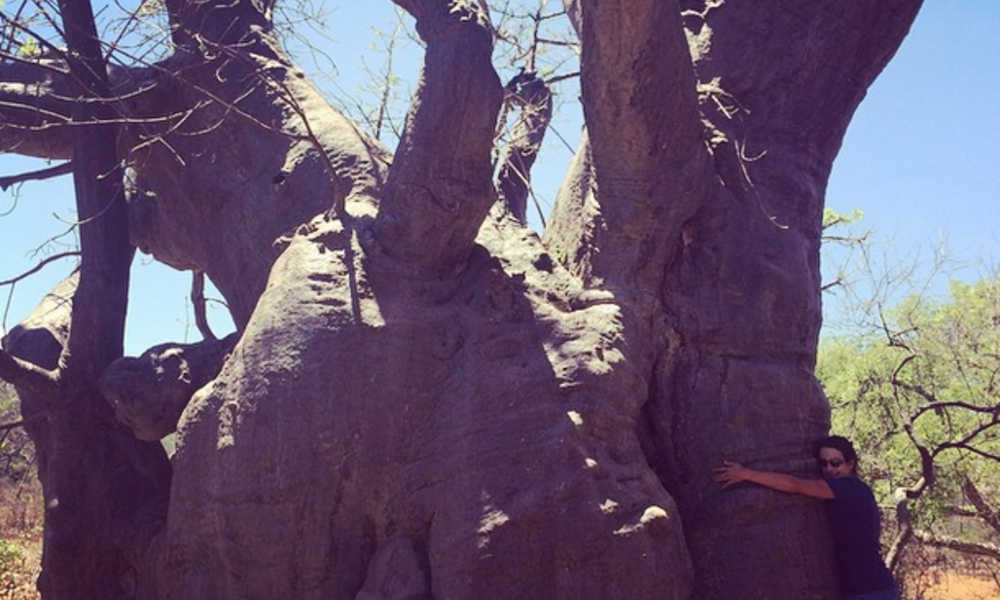 Adam Smith, Anne Arundel County, Maryland
"This red oak tree sits atop a hill as a lone sentinel watching over the woods and fields and is one of the largest of its kind on a property recently acquired by Anne Arundel County's Recreation and Parks Department, in Maryland. I have the pleasure of being the caretaker for the property, and I pass this majestic oak tree each day on my way to and from work."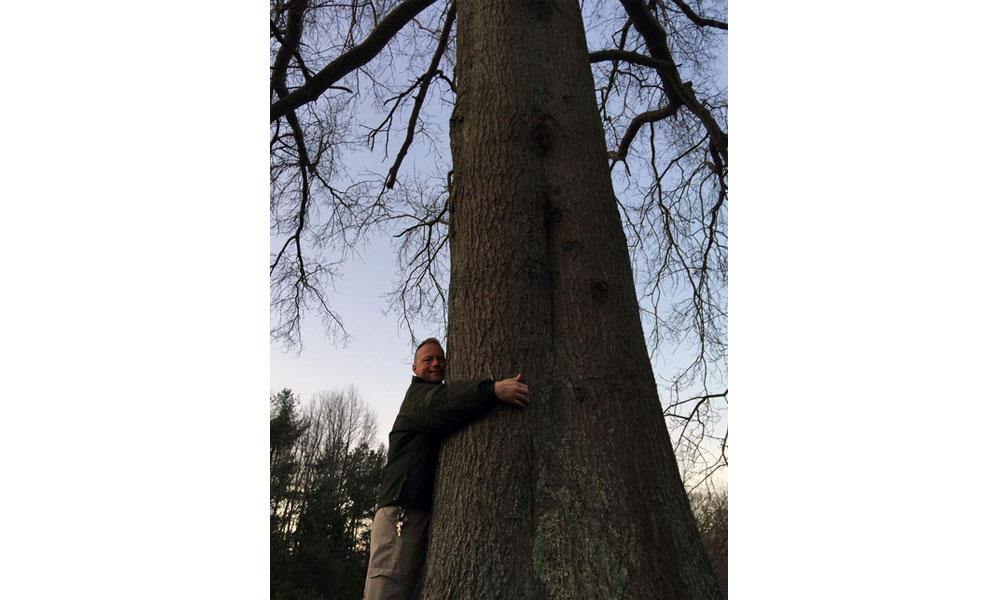 Amanda Lovall-Cole, Chicago
"This picture was taken on Honeymoon Island in Florida. Since I'm from Chicago, I love all palm trees because they represent nice, warm, tropical weather. This one was particularly lovely. Forests are the lungs of our planet and they house an amazing abundance of biodiversity. Protecting them is a no-brainer!"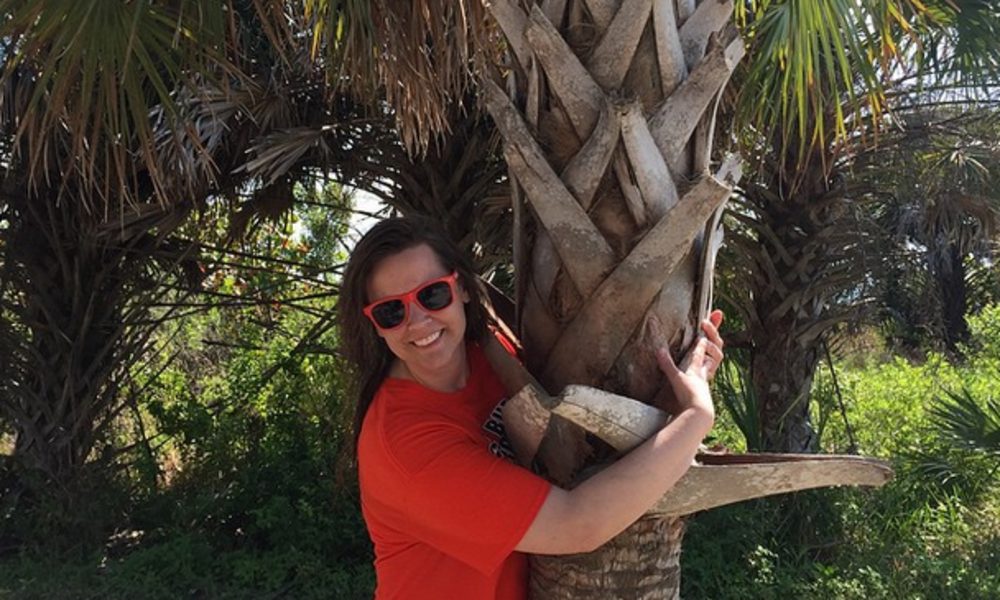 Morgan Hill, Carmel, Indiana
"This tree is in my backyard, which was part of a tree farm back in the day. I wanted to take part in Hug a Tree and wanted to do something different. I love climbing, so I found the perfect tree that I wouldn't break.
"Forests are vital to our existence and hold some of the coolest species on Earth—especially birds. They have a mysterious quality that I never want to be without. I have had some pretty cool adventures in forests, so I want to protect them forever."