Wider WWF Impact Through Strengthened GEF Partnership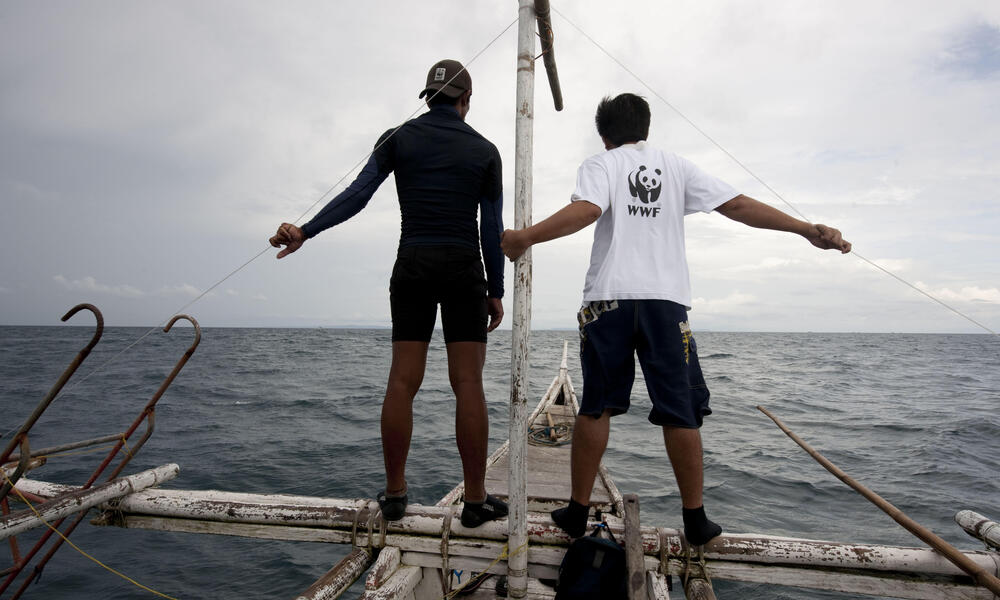 The deep seas—200 miles beyond the shore—are vast, accounting for 96% of the planet's water. They are crucial to the health of the planet and thus humanity, because they are home to some of the most important commercial fish species. Maintaining their integrity underpins all marine life. Among these is tuna, a fish that is integral to the diet of millions and highly valued in commercial markets.

Yet the deep seas are also mysterious. It is an area most people only see from an airplane window. And they are not governed by any sovereign state. As a result, illegal fishing, overfishing and pollution are common throughout the deep seas.

That is about to change, at least with respect to tuna fisheries. Thanks to funding from the Global Environment Facility (GEF), tuna is on the road to being managed sustainably in all five of the world's oceans through a new project to improve environmental sustainability in marine areas beyond national jurisdictions. WWF, the fishing industry, intergovernmental agencies and others will be working together on this vital project.
"We have a chance here to positively influence the flow of billions of dollars for conservation. It offers the opportunity to achieve bigger wins for the planet than we've ever had before."

David McCauley Vice President of Multilateral Affairs, WWF
Solutions for global challenges

That's the kind of impact the GEF can have on the world. But what is the GEF?

Though not widely recognized, it is the largest source of public international funding for projects to address global environmental challenges. These aren't business-as-usual development projects with some minor environmental dimensions. GEF was created to support bold actions in developing countries tied to large landscapes and/or large environmental challenges. GEF takes on projects requiring large influxes of funding from developed countries and channels world class expertise for innovative solutions to global environmental problems such as biodiversity loss or climate change.

Since being created in 1992, the GEF has awarded $12 billion in grants and has leveraged nearly $60 billion more across 3,000 projects. WWF has been involved in more than 100 of those actions, including for the Amazon Regional Protected Areas and Coral Triangle Initiative.
Bigger wins for WWF

Though WWF has been actively engaged with GEF since its creation, we are now for the first time a full partner—a GEF "project agency"—entrusted with the direct design and implementation of GEF projects. This puts us at the center of the action, channeling GEF funding to projects and influencing priorities for the use of these resources.

WWF is now at the table when decisions are made about how and where to spend GEF funds most strategically. And this is no ordinary table. There are only 12 members of this group. All are power houses in the finance and environmental arena—among them, the World Bank, the United Nations Environment Program, the Food and Agriculture Organization, the United Nations Development Program, Conservation International, and the four regional development banks.

"The GEF is something of a world unto itself in terms of its policies and procedures," said David McCauley, WWF's vice president for multilateral affairs. "Because it deals with complex issues in developing countries, it takes patience to bring even the best ideas to fruition. But the impact of the GEF on the planet is huge."

GEF funding priorities align closely with those of WWF, covering biodiversity conservation, degraded lands management, climate change, marine and freshwater management. "We have a chance here to positively influence the flow of billions of dollars for conservation," McCauley said. "It offers the opportunity to achieve bigger wins for the planet than we've ever had before."