Women Leading the Plastic Revolution
From business leaders to activists, women are paving the way forward for a waste-free future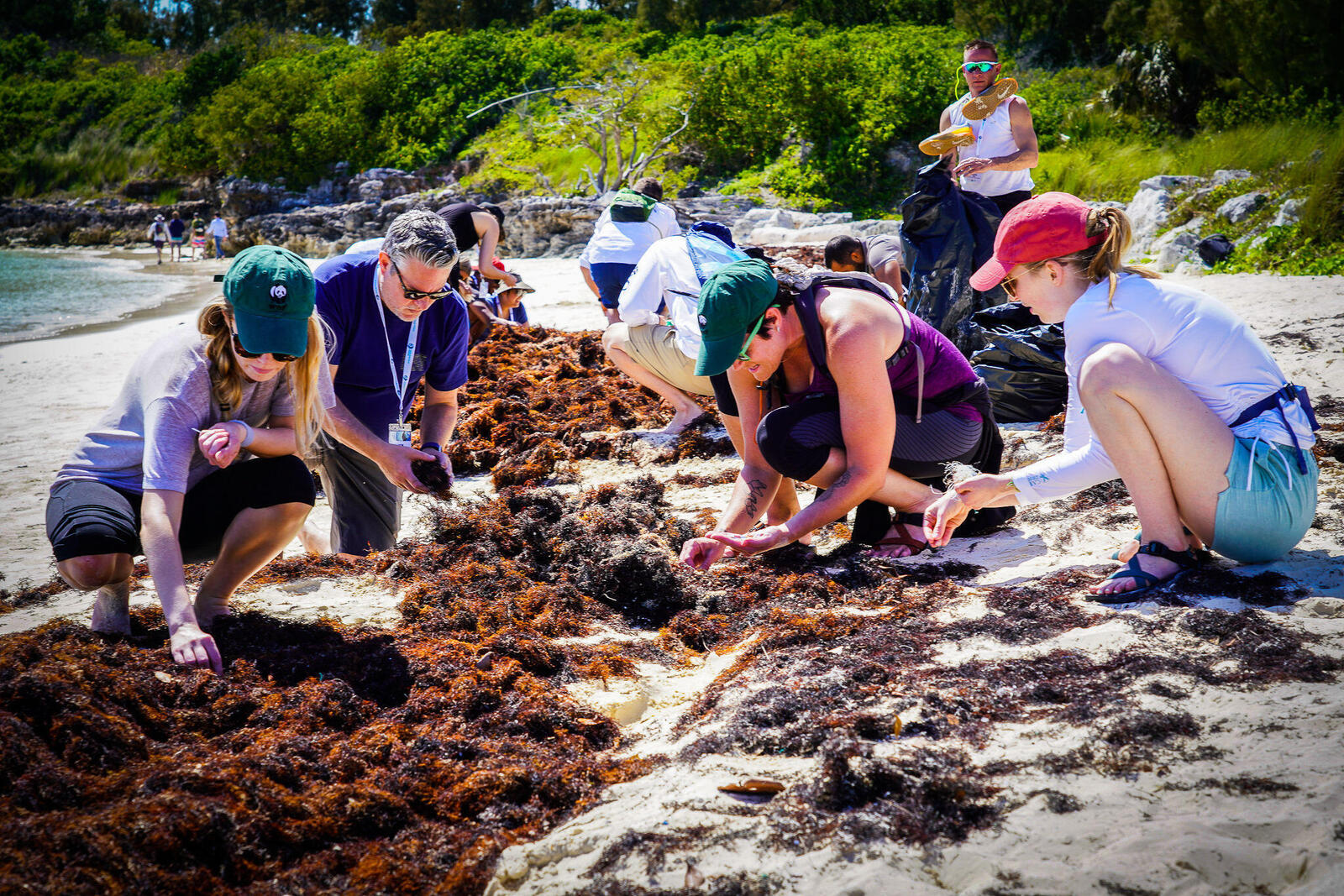 The plastic waste crisis can be seen and felt in all corners of the planet, affecting nature and people alike. At WWF, we're approaching this global and complex problem with holistic solutions, because we need everyone to come together—including scientists, business leaders, environmentalists, community organizers, and more—to make real impact. In our work, we've noticed an inspiring trend worth celebrating: many of those who are paving the way forward for a waste-free future are women.
We've invited some of these women leading the charge against plastic pollution to share their thoughts on the significance of this dynamic. The list we've assembled here is by no means complete. It's a snapshot of just some of the amazing women I've had the pleasure of interacting with on the journey to tackle the plastic waste crisis. There are many other women at the helm in various capacities and regions around the world, and we celebrate them all.
- Erin Simon, the head of Plastic Waste + Business at WWF
Business Innovation & Investment
The private sector is a critical lever for catalyzing the systems-change we need in plastic production, use, and waste management. It takes decision-makers and voices that will disrupt "business-as-usual" by bringing new, bold, and ambitious actions to the table through corporate strategy, business model innovation, and investing.
Click on the images to hear from these leaders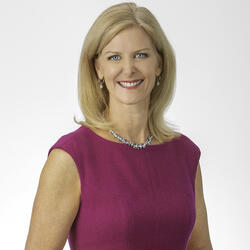 Katherine Lugar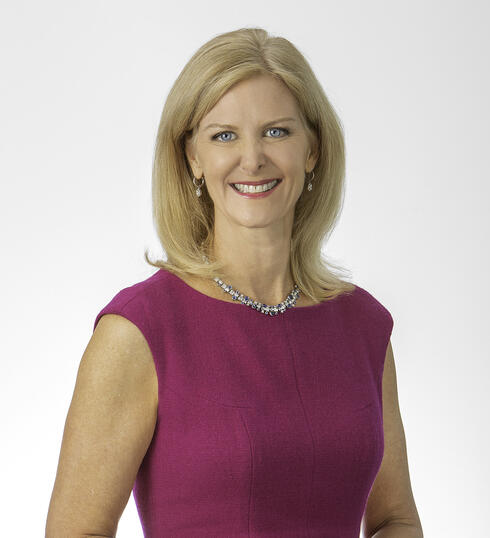 Katherine Lugar
President & CEO, American Beverage Association
"We all know that if you 'want something done, ask a busy person.' Or as Margret Thatcher said—and I agree, 'ask a woman.' Moreover, diversity of thought and experiences always brings more effective solutions—especially when it comes to protecting and preserving our environment. As a mom of two young women who care deeply about our earth, having women on the front lines in the fight to keep plastic out of nature is instrumental in addressing climate change. By doing so, we can help leave behind a more sustainable planet for the generations that follow."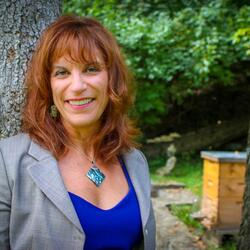 Annie Weisbrod, Ph. D.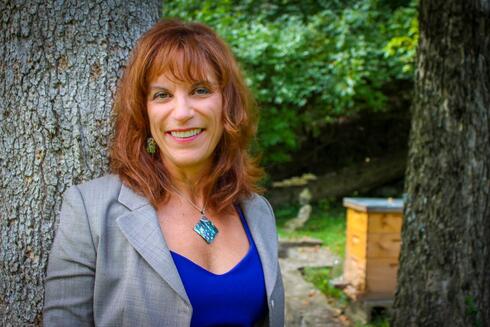 Annie Weisbrod, Ph. D.
Principal Scientist, Global Sustainability at Procter & Gamble
"I remember a conversation at a 1995 professional society meeting (SETAC) about the necessity of environmental scientists to collaborate to address human impacts on the environment. I have committed my career to working in genuine partnership with other scientists from many organizations; I don't know why but significantly more than half of those collaborations are with women, and we become true friends. We find common ground and focus together on developing and applying sound science to enable meaningful progress.
"Despite what some media soundbites may infer, such work is not simple, straightforward, or quick. 'The environment', ecology and human societies, are incredibly complex and constantly shifting. I've read in social sciences literature that a dominant trait in the culture of women is to 'tend and befriend', indicating that we use our emotional intelligence as well as our intellectual intelligence to work together in times of crisis. There are too many places in this world where we are seeing a crisis in species loss, resource depletion, chemical and physical pollution, social challenges, etc. Now is the time for women and men to dig into the complexity of what's happening, with wisdom and empathy, and step forward together in new ways to transform how we humans manage in this world."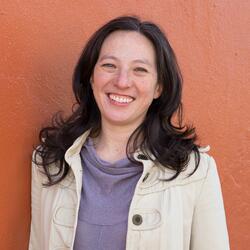 Ellen Martin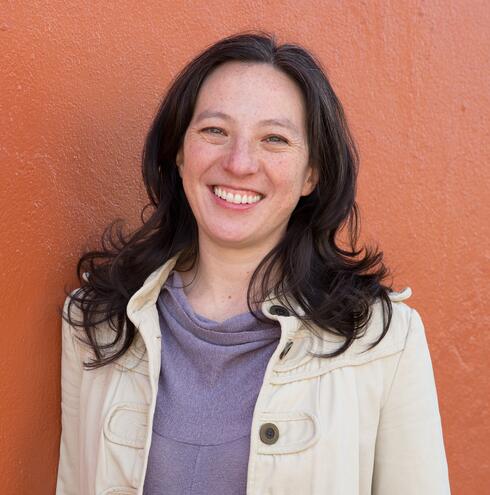 Ellen Martin
Chief Impact Officer at Circulate Capital / Director of Programs and Insights at The Circulate Initiative
"I have learned so much from the many 'women of waste' in my life and continue to be inspired by them every day. I feel very lucky to work alongside them in the fight against plastic pollution and toward a more inclusive, circular economy."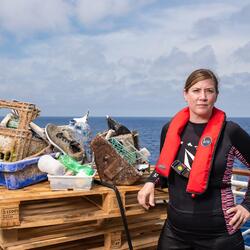 Ellen Jackowski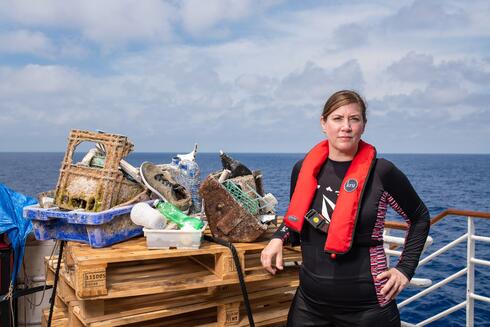 Ellen Jackowski
Chief Sustainability and Social Impact Officer, HP
"Women are at the forefront of the fight against climate change, bringing a unique perspective as it particularly relates to addressing plastic pollution. Deep rooted gender inequities place women at greater risks from the impacts of a warming climate, such as flooding and droughts. Women also serve in a large portion of informal sector jobs, such as waste collection, where they experience firsthand the growing urgency to address the volume of plastic flowing into our waterways. And, women often make purchasing decisions in their homes where they face the challenges of dealing with single-use plastic waste associated with products and packaging. Women are brilliant, capable problem solvers and, drawing from this full-spectrum of experiences, are ideally positioned to lead a systemic transformation that will eradicate issues like plastic pollution and create a better future for all generations. These women demand to be heard."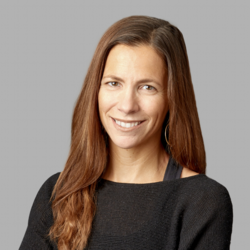 Bridget Croke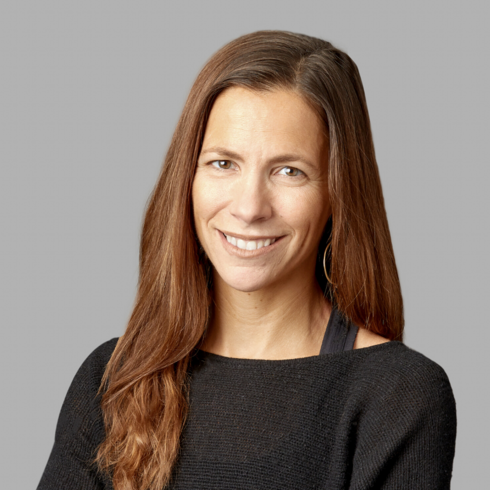 Bridget Croke
Managing Director, Closed Loop Partners
"While gender equity across professions is still a work in progress, I've observed women playing an outsized role in the climate, circular economy and impact space throughout my 25-year career. These roles are highly relational roles seeking to connect a complex web of levers for change. In my experience, this is a skillset many women excel at."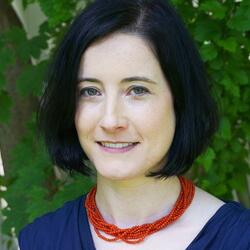 Kate Daly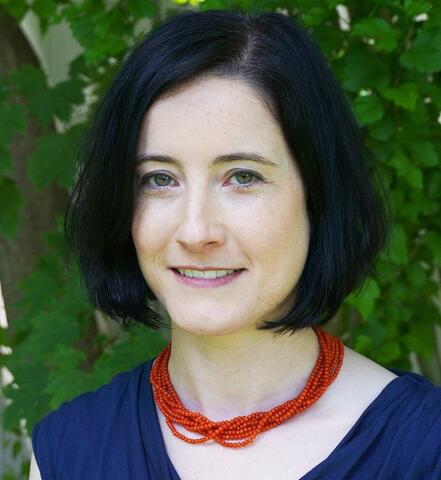 Kate Daly
Managing Director, Closed Loop Partners
"Women control more than 70% of purchasing decisions in the United States. We are a powerful economic force and our consumer preferences as well as our increasing numbers in the C-suite and on the front lines of climate activism will drive more sustainable design choices and business models. Collectively, we're demanding more transparency about where the products we use come from, and where they will end up, and it's been gratifying to see women's and girls' voices at the forefront of climate and waste issues and the circular economy."
Science is at the foundation of solving the plastic crisis. The more data and insight we have into the problem—from the effects on human and planetary health, to the broken systems that have caused it—the more effective our solutions will be.
Click on the images to hear from these leaders
Localized actions are the linchpins to widespread impact. While this environmental crisis is global in scope, we need communities to change so the world can. Whether problem-solving for targeted interventions or a civic leader or activist, the actions taken on the ground are the first step towards systems-change.
Click on the images to hear from these leaders
Convening & Communications
There are many moving parts to this crisis, many stakeholders and communities impacted, and many voices we need to hear. That's why it is critical to have leaders who can make technical information accessible to everyone, break down silos, and facilitate dialogues and collaboration.
Click on the images to hear from these leaders