Working Together to Help Save Tigers
India and Nepal announce first joint wild tiger survey in Terai Arc landscape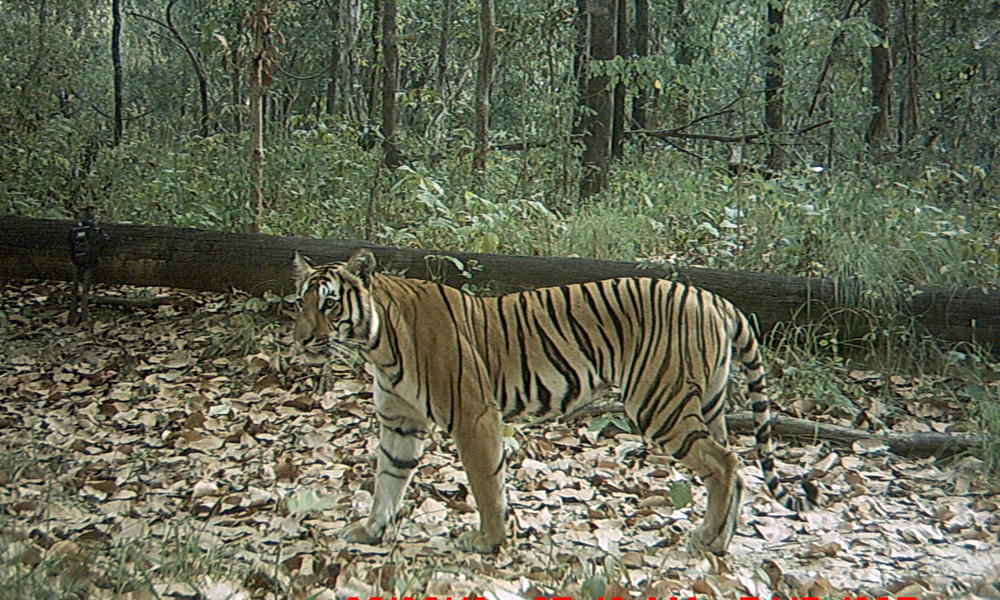 The first joint tiger survey in the Terai Arc Landscape was announced by the governments of India and Nepal this week. An estimated 500 tigers call this landscape home—one of the highest densities of tigers in the world. The new survey will use camera traps, as well as line transect and occupancy surveys, to estimate tiger and prey densities and the proportion of the landscape occupied by tigers.
"This shared conservation landscape gives our governments common ground to work together to save wild tigers, which is a source of pride for us all."

Bishwo Nath Oli Joint Secretary of the Government of Nepal's Ministry of Forests and Soil Conservation
The region is a global priority for tiger conservation. Stretching 600 miles across Nepal and India, the Terai Arc Landscape allows tigers to roam freely—preserving their natural behavior, ecology, and genetic diversity. WWF has been working here since the establishment of the transboundary landscape more than a decade ago.
A global priority
Representatives from Nepal and India met at Dudhwa Tiger Reserve, India to finalize the plan for the survey. Government-led teams will work with partners—including WWF— to cover 15 protected areas, critical forest corridors, community forests and buffer zones.
The survey is expected to take three months and findings will be announced in June 2013 after data analysis is completed. Results will play an important role in shaping strategies to realize Tx2—a goal to double the number of wild tigers by 2022.
WWF will provide financial support to fund the survey and our scientists are also lending technical support. We are proud to be a partner in this landmark survey and remain committed to saving wild tigers in the Eastern Himalayas.
Tigers under threat
India and Nepal continue to collaborate on other initiatives to protect tigers. The countries signed a resolution to combat poaching and illegal wildlife trade to protect endangered species, especially tigers, in July 2010.
"Saving tigers is not the sole responsibility of governments and NGOs—in order to really succeed we must work together to tackle issues like wildlife crime," said Anil Manandhar, Country Representative of WWF Nepal.
Poaching is the most immediate threat to wild tigers. Illegal demand is emptying forests across Asia as tiger parts are used for traditional medicine, folk remedies, and increasingly as a status symbol among some Asian communities. WWF and TRAFFIC are leading a global campaign to save species such as tigers and stop wildlife crime.