WWF and Apple help improve management of more than 1 million acres of China's forests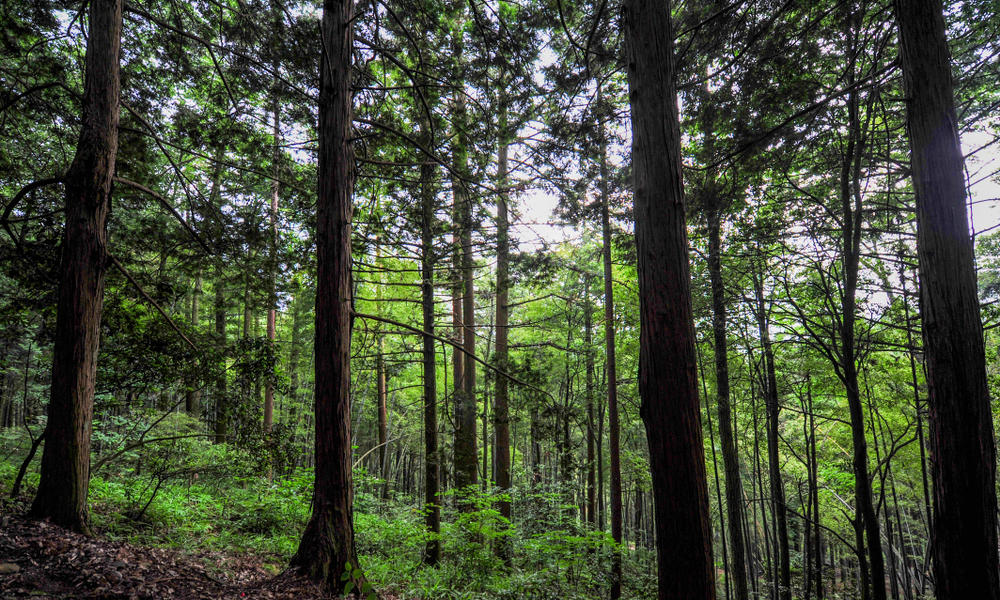 More than 1 million acres of forest land in China are now managed responsibly or under improved forest management, thanks to a joint initiative by WWF and Apple.
An impressive 375,000 acres of working forests are now managed responsibly, in accordance with the environmental and social standards of the Forest Stewardship Council (FSC)—the best such standards in the world. A further 640,000 acres are now under improved forest management, which means adopting practices such as reduced impact logging, fire risk, and chemical use; worker safety; species and structural diversity; and community engagement.
The 1 million acre milestone is part of a five-year project with Apple that began in 2015. The main goal of the project is to help reduce the environmental footprint of paper production in China, which is the largest producer and consumer of paper products in the world, by improving the management of working forests. For the third year running, the production of virgin fiber from the forests in this project has helped Apple to exceed the amount of virgin fiber they use in their product packaging.
WWF's role in this achievement included, among other things, training and education in responsible forest management practices, helping state-owned forest farms and companies update or create forest management plans that are aligned with FSC certification, and working with their employees to identify forest land that has high conservation value.
As a result of this work, we expect a ripple effect in responsible forest management across China. In a plan that guides the management of more than 40 million acres of national forest land, the government of China now includes guidelines that encourage forest management akin to the type done on the FSC and improved forest management forest farms.
This project demonstrates the dynamic role that companies can play in protecting forests. WWF believes that to conserve forests quicker and at a greater scale, companies must commit to conserving more forest land than they need to produce forest products.