WWF and Faith Leaders Urge Protection for Endangered Amazon
At World Youth Day gathering in Brazil, a vision of sustainability for the Amazon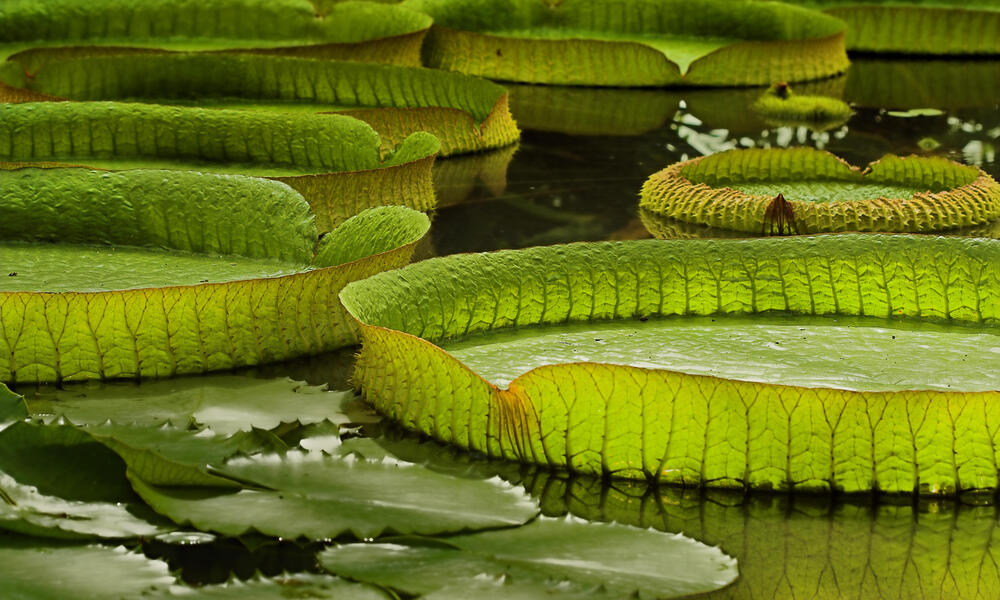 Date: July 25, 2013
Author: Jessica Weiss
WWF has called on young people of faith and social leaders from Brazil and around the world to propel forward a vision of sustainability for the endangered Amazon region.
Speaking before hundreds of Catholic youth attending World Youth Day events, Dekila Chungyalpa, director of WWF's Sacred Earth program, said the creatures, ecosystems and ecological functions of the world's most biodiverse region are "in peril."
WWF is working with faith leaders to try to change that current calamity course. Pope Francis, in Brazil on his first international trip, has made a strong call for sustainable development, providing environmentalists with what Chungyalpa calls a new sense of hope.
"The Pope's respect for nature and his strong call for sustainable development paint an optimistic picture for the future," Chungyalpa said. "I hope he will motivate youth here in Brazil to fight to save the Amazon."
WWF is the only major U.S. environmental organization working directly to engage diverse religious leaders in the conservation fight. The Sacred Earth program works with a range of faith groups, including Christian congregations that seek to become better stewards of Creation, Buddhist monasteries that practice compassion toward the Earth as part of their Bodhisattva vow, and Muslim imams who see the protection of nature as a trust from Allah.
In collaboration with WWF, the Catholic Church in Brazil is working to promote environmental protection of the Amazon.
Claudio Maretti, leader of the WWF Living Amazon Initiative, said the stakes couldn't be higher.
"If we don't take care of this sacred region we're not only going to suffer disasters like floods," Maretti said, "but we're also going to prevent youth from knowing what nature is and benefitting from its services."
Yesterday's panel was the second of two events at the six-day World Youth Day focusing on faith and the environment. Maretti spoke at a sustainability panel on Monday.
Laécio Vieira of Pastoral Da Juventude Rural (Pastoral Rural Youth) told youth that protecting the earth is also a question of human rights. He urged attendees to question and stand up to companies that seek to make a profit by using and degrading the environment.
"We need to be something more than just an excuse for the Pope to visit Brazil," Vieira said. "This should be a call upon youth, regardless of what religion they are, to foster better nature, housing and healthy food."
Speakers said today's youth, with so much technology and innovation at their fingertips, can redesign what development means, striving to honor the human relationship with the environment, and to make that future sustainable.
Chungyalpa said we have been offered two different visions of the future. One is filled with calamity and chaos, which is the path we are on today. The other is one of balance, where we live in harmony with nature and with each other.
Achieving the latter will "require a lot of dedication, compassion and collaboration," she said. In short, "it requires faith."