WWF Board Chairman Neville Isdell Brings It Back Home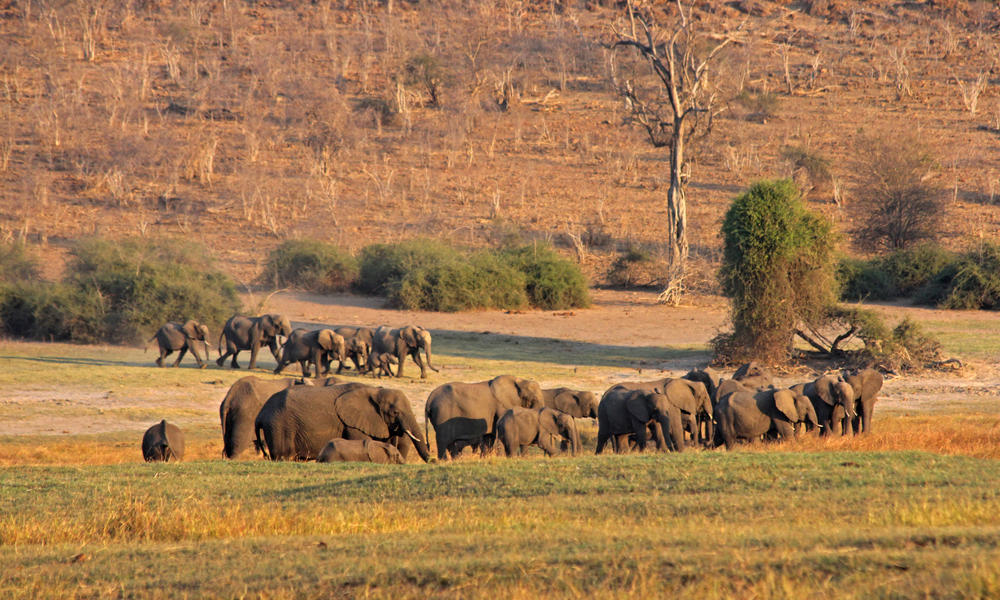 As the former chairman and CEO of The Coca-Cola Company, Neville Isdell's 43-year career with the company took him all over the world. Yet his heart has always been pulled back to Africa, where he spent much of his youth. A native of Ireland, Isdell moved to Zambia as a child. It was there that he got his first job with The Coca Cola Company at a local bottling plant.
Today, Isdell is deeply committed to protecting the unique landscapes and wildlife that surrounded him growing up. With his wife Pamela, Isdell recently made a $2 million gift to the World Wildlife Fund. While a part of this gift will support conservation and tourism initiatives throughout the Kavango Zambezi Transfrontier Conservation Area (KAZA), the greatest emphasis is in Zambia where their contributions will empower communities to manage their wildlife and to engage in tourism and other wildlife-based activities aimed at improving local economies.
"Africa runs deep in [Neville Isdell's] veins. His gift and his leadership give this effort a much greater chance of success."

Carter Roberts
President and CEO, WWF
"This is not just about the money. It is a very emotional statement of what Zambia means to us. We both arrived in Lusaka with our parents in 1954, aged 10 and 8 respectively. We were educated in Zambia, married in Zambia. I played rugby for Zambia. Not only did we start businesses here but this is where I started my long career with The Coca Cola Company. Zambia molded us. This gift reflects that, plus our determination to help the people and wildlife live together in harmony for the benefit of all of Zambia", said Isdell.
Isdell is also lending his voice to push for wildlife policy reform in Zambia. He visited the capital Lusaka this week to attend the launch of the Zambian Conservation Caucus—a group of parliamentarians who aim to increase awareness about the benefits of conservation, including its links to economic development, and promote improved and more innovative conservation policies in the country. The Caucus marks a promising step forward for wildlife in this southern African nation.
The Kavango Zambezi Transfrontier Conservation Area (KAZA) encompasses 109 million acres of five southern Africa countries—Angola, Botswana, Namibia, Zambia and Zimbabwe—and is the largest transboundary conservation area in the world. It is home to nearly fifty percent of Africa's total elephant population—an estimated 200,000 elephants—along with a diverse array of other species. KAZA's goal is not only to protect wildlife, but also to improve the livelihoods of the 2.5 million people who live in the Okavango and Zambezi river basin regions of Southern Africa through ecotourism and other sustainable activities.
WWF President & CEO Carter Roberts expressed WWF's gratitude for the Isdells' generosity. "I first met Neville when we launched the partnership with Coke in Beijing, which established what I consider to be the gold standard of partnerships with a company and WWF. And I traveled with Neville this year to Zambia, Namibia and Botswana to look at an ambitious program to work with communities and conserve Africa's largest population of elephants in this region. I saw how deeply devoted and committed he is to this place. Africa runs deep in his veins. His gift and his leadership give this effort a much greater chance of success. Thank you Neville, and Pamela, for giving us hope."