WWF celebrates and supports ranching stewardship programs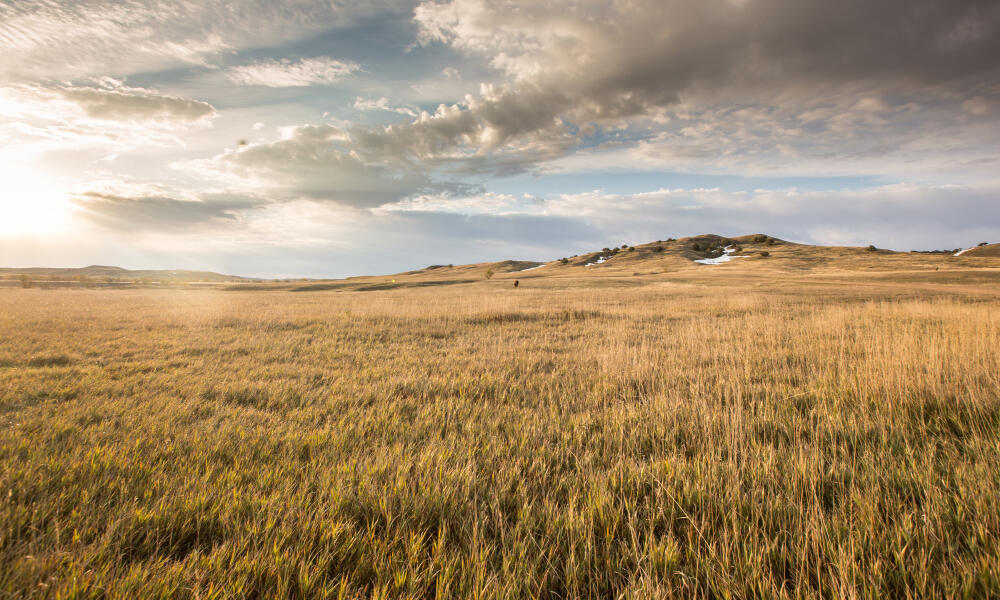 Ranchers are often the first to admit that they prefer to shy away from the spotlight. Even those with exemplary land stewardship practices and thriving operations may cringe at the thought of drawing attention to their side of the fence. This is why it often takes some convincing to get ranchers involved in recognition programs. However, when they do participate, there is an opportunity to elevate the conversation about North American sustainable beef production and private lands stewardship while celebrating innovation and leadership with their peers.
Unlike some other beef-producing parts of the world that didn't evolve with large grazing animals, the Northern Great Plains (NGP) is well-adapted to the presence of large ungulates. Today cattle ranching fulfills this role for much of the native grassland ecosystem and for the past several generations, ranchers have become the daily stewards of this land. Applying for an award requires commitment and dedication on the part of the rancher, and while winners of some prizes do receive a monetary reward, the greater value comes in the form of an opportunity to share an on-the-ground, human perspective on what sustainability and continuous improvement looks like on their operation. A winner's stewardship gains visibility, which may inspire others to follow-suit, achieving a win-win for the ranching operation and the ecosystem.
WWF supports stewardship award recognition programs in all five Northern Great Plains states (MT, ND, SD, WY, NE), where ranchers manage the majority of the NGP's remaining intact grasslands. Currently, our primary partners include the Sand County Foundation's Leopold Award for Environmental Stewardship and the National Cattlemen's Beef Association's Environmental Stewardship Award. Along with our partners, WWF lends its reputation, funding, and outreach to these awards, helping to increase their profile and bridging the gap between working lands and conservation in the NGP. In this region, livelihoods are tied to the land and we want to be part of celebrating exemplary producers who are responsible for keeping the grasslands intact and well-managed, along with the wildlife that rely on these lands for their own survival.
Meet the Ranching Stewardship Award Winners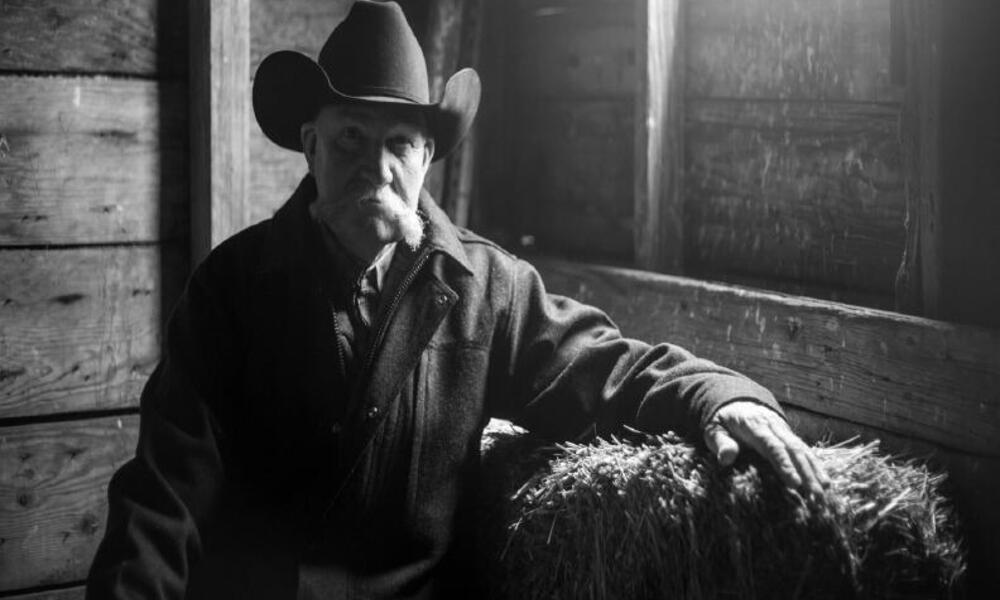 Gracie Creek Landowners Association:
Gracie Creek Landowners Association in Burwell, Nebraska, received the 2013 Environmental Stewardship Award for its dedication to "protect and conserve the unique ecology and wildlife of the eastern Sandhills on a large scale while supporting the family ranching operations found there." The Switzer and Morgan families—owners / managers of Gracie Creek Landowners Association—go well-beyond conserving grasslands: they are also dedicated to restoring habitat for rare native plants like Blowout Penstemon and supporting birdlife such as prairie chickens on their property.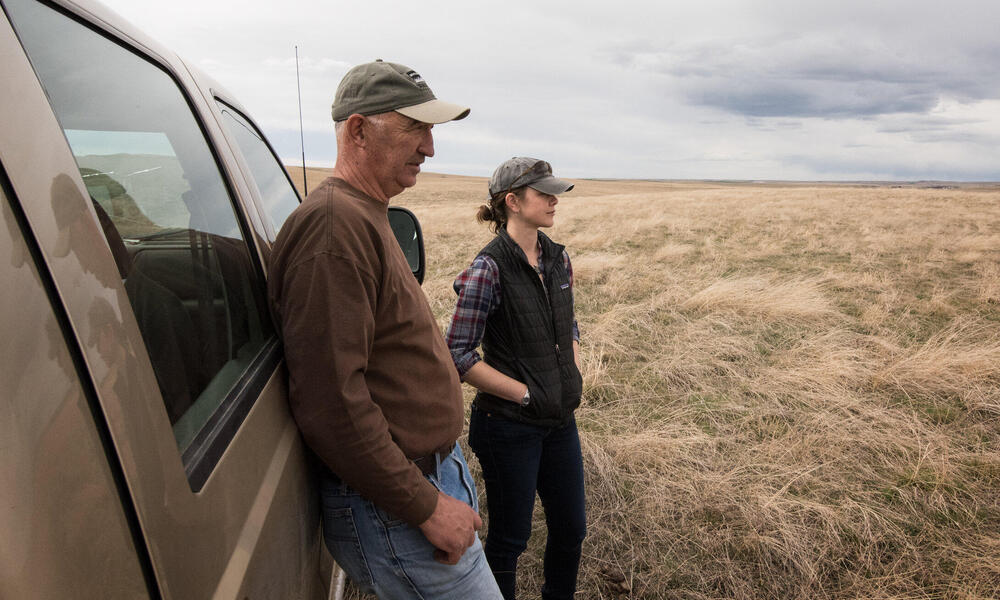 Guptill Ranch:
Pat and Mary Lou Guptill decided to take a new approach to cattle grazing on their 7,000 acre ranch in western South Dakota. In 2000, Pat developed a system for mob grazing cattle—a short-duration, high-intensity style of grazing— on his family's ranch. Prior to this time, Pat and Mary Lou had been grazing their cattle on the same ground two times a year, which has a greater impact on grasses. Today, the Guptills' cattle only graze small pasture areas for 1-2 days per year. Their innovative approach to ranching, including this system, earned them the 2013 Leopold Conservation Award.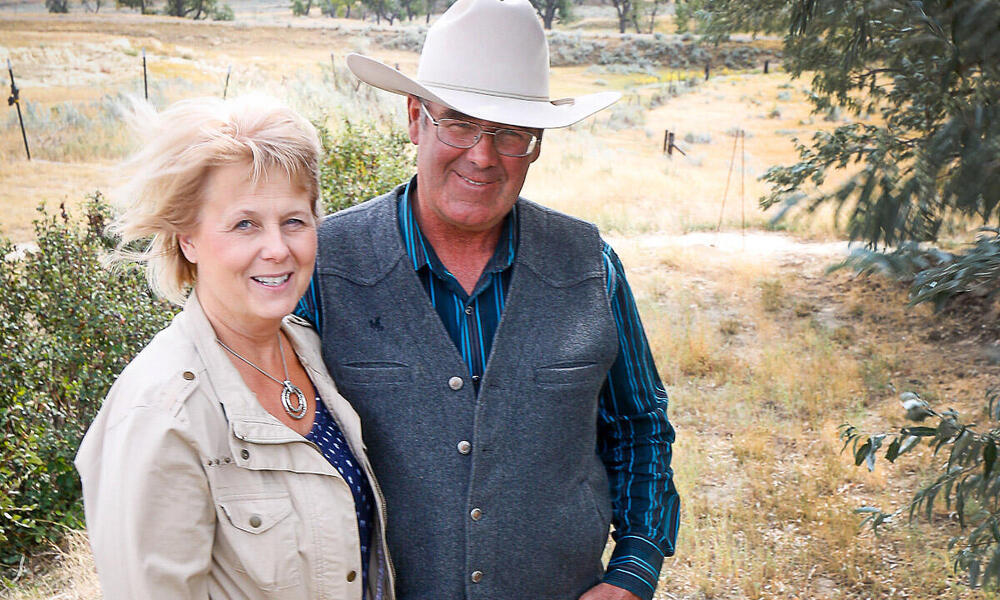 Cherry Creek Ranch:
Lon and Vicki Reukauf's Cherry Creek Ranch in Terry, Montana, received the 2016 Environmental Stewardship Award from the Montana Stockgrowers Association. The mission at the Reukauf's cow-calf ranch is to make sure their land, including its plants and wildlife, remain healthy, and that their business remains profitable. The Reukauf's use a strategic grazing system so that they can retain a full bank of forage during dry years, a technique that puts less stress on the land. (Video)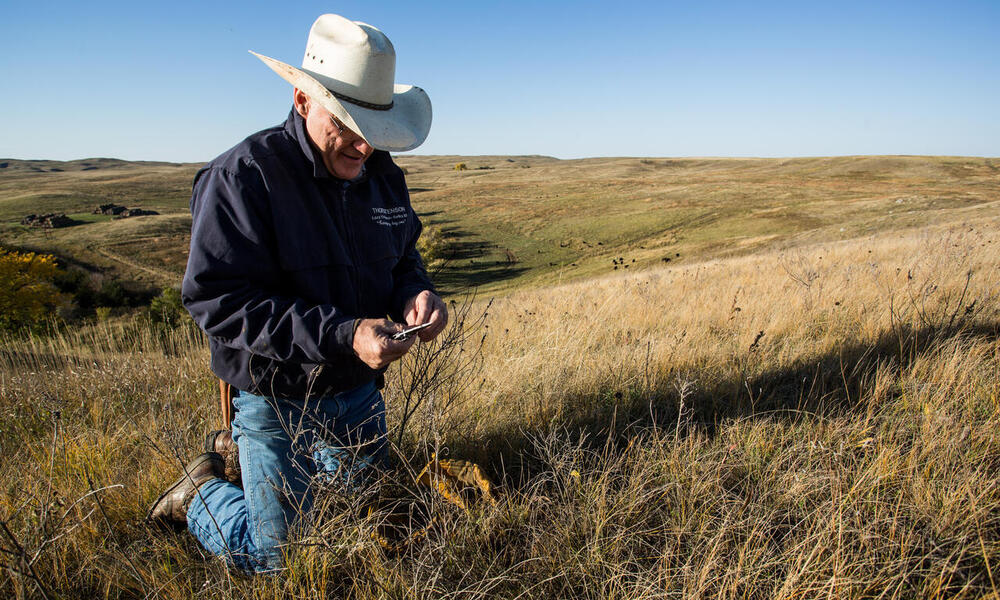 Rock Hills Ranch:
Established in 1976 by Lyle and Garnet Perman, the Rock Hills Ranch in South Dakota now operated by the fifth generation of Permans (Luke and Naomi). The Permans raise commercial Angus cattle for the most part, utilizing crossbreeding for market animals. In 2014, Rock Hills Ranch received the national Environmental Stewardship Award from the National Cattlemen's Beef Association. The Perman Family believes that a healthy wildlife population is reflective of a healthy ecosystem. Generally, good range management results in good wildlife habitat.