WWF Joins U.S. Secretary of State to Help Conservation in the Lower Mekong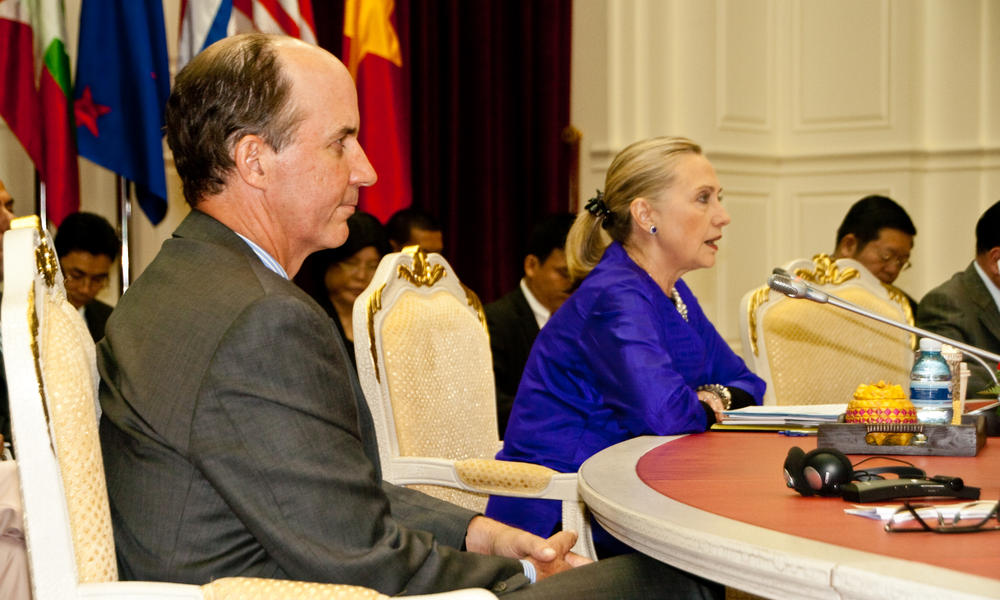 The Greater Mekong spans over 200 million acres—the combined size of Texas and Arkansas—across six countries and contains some of the most biologically diverse habitats in the world. Unprecedented social and economic development in the region makes conservation work here especially urgent and significant.
Friends of the Lower Mekong
WWF, represented by CEO and President Carter Roberts, participated in the Second Annual Friends of the Lower Mekong meeting held earlier this month in Phnom Penh, Cambodia. The FLM meeting—also attended by U.S. Secretary of State Hillary Clinton—provided a unique opportunity to represent WWF and its Mekong Program.
The Friends of the Lower Mekong (FLM) is an initiative focusing on education, health, environment and infrastructure in Cambodia, Laos, Thailand and Vietnam. It facilitates dialogue, programmatic alignment and collaboration among the region and donor countries. FLM complements the Lower Mekong Initiative, a multinational effort initiated by Secretary Clinton in 2009.
Participants included foreign ministers and senior representatives of the lower Mekong countries, donor countries such as Australia and Japan and the U.S., as well as the Asian Development Bank and the World Bank.
What Every Nation Wants
The Mekong is the richest river basin, by area, for fish biodiversity on the planet, fostering three times more fish species per catchment unit area than even the Amazon River. As the world's largest inland fishery, the river provides 25% of the world's freshwater catch—worth up to 7 billion dollars annually. It supports at least 60 million people and is the main source of protein for a majority of people living in the lower Mekong River basin.
"As much as any other place on Earth, the Mekong captures the imperative of finding ways to meet the needs of people without destroying the planet that sustains us all," said WWF's Roberts at the meeting. The Mekong River has what every nation wants—enough natural capital to feed people, provide freshwater and fuel their crops and energy needs.
The only way to manage such riches is to think as a whole—whether it is the whole Amazon, or the entire Arctic, or the Congo or the Mekong. When you plan for such systems piecemeal, or country by country, you begin to lose the parts and the systems begin to fail. The connections in the Mekong are immense and require the best available science. The key is to make smart choices based on a thorough understanding of the region.
WWF Stands Ready to Help
WWF has worked for more than two decades in the Greater Mekong. Our work focuses on issues such as stopping illegal wildlife trade, advocating for sustainable hydropower development and helping communities adapt to climate change.
Meeting Remarks
Carter Roberts, President and CEO, World Wildlife Fund
Hillary Clinton, U.S. Secretary of State