WWF's Ginette Hemley Testifies Before US Senate on Global Poaching Crisis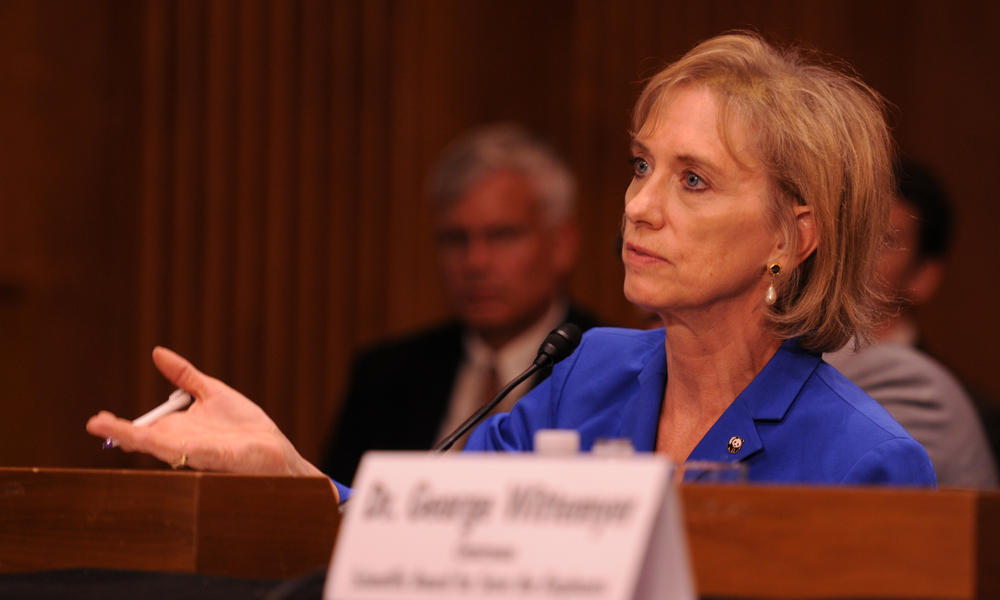 Date: July 16, 2015
Author: Jenna Bonello
Today at a hearing on wildlife poaching before the Senate Subcommittee on Africa and Global Health Policy, WWF's senior vice president of wildlife conservation Ginette Hemley attested that wildlife crime is an urgent crisis that must and can be stopped.
Hemley testified that if we are to save the world's rhinos and elephants, the US must help build stronger capacity to stop the killing on the ground in Africa, dismantle transnational organized crime syndicates by strengthening information networks, s, support community based resource management programs that benefit both people and wildlife and halt the demand for wildlife products in key markets.
She urged the subcommittee to continue the momentum of the current Administration to tackle this global threat.
"We're talking about transnational organized crime as applied to wildlife, and to that end, WWF strongly encourages support for the legislation…to make large scale wildlife trafficking a predicate offense to other major crimes such as money laundering, racketeering and smuggling, and provide critical tools for enforcement,"
Hemley also advocated on behalf of the heroic rangers on the frontlines of protecting wildlife, and advised that the U.S. put more resources supporting on the ground efforts.
The evening prior to the Senate hearing, Hemley moderated in a briefing about the global poaching crisis for the House Committee on Foreign Affairs. This was in support of The Global Poaching Act, HR 2494 "to support global anti-poaching efforts, strengthen the capacity of partner countries to counter wildlife trafficking, designate major wildlife trafficking countries, and for other purposes."
Wildlife crime has reached unprecedented numbers in recent years. 1,215 rhinos were killed in South Africa for their horns in 2014, and already 700 have been slaughtered in 2015.