WWF's Matt Lewis on Patrol With Wildlife Rangers in Cameroon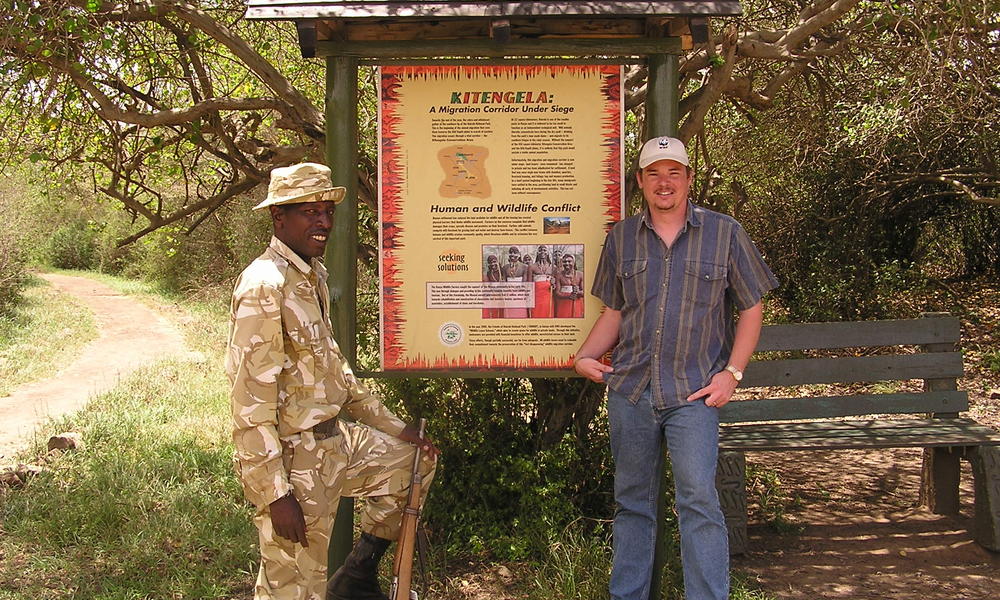 Date: September 10, 2013
Author: Matt Lewis
We walk in single file, maintaining absolute silence as we make our way through the dense undergrowth.
I am following the lead of the park rangers patrolling a particularly vulnerable spot in a protected area in Lobeke, Cameroon. I am paying careful attention to instructions. I do not want to be the one who does something wrong that gives away our position to any poachers in the vicinity.
We are constantly aware of our surroundings. There is a strong current of anxiety that at any moment we could run into an elephant on the trail, or—heaven forbid—run into an armed poacher with an AK-47—one who sees us before we see him and opens fire.
Taking a risk
Being on patrol with rangers is an intense experience. The high risk that rangers take on patrol creates a cocktail of anxiety, terror and a sort of exhilaration. The adrenaline just pumps and our hearts pound but we try to focus on the job we're doing and to keep everything in perspective. Most of all, we're trying not to mess up.
Rangers go out and do this day in and day out, year after year. They are oftentimes paid very poorly by the governments for which they work. They may not be given proper equipment and—in some cases—cannot even afford good boots for patrolling.
And that's where WWF plays such a key role.
The funding that we're able to provide helps supplement rangers' salaries. We can give them a per diem that supplements their wages to keep them employed when they go unpaid for months at a time. We can help provide meals to rangers because the governments in many cases can't afford to provide food.
WWF also supplies first aid equipment to rangers so that when they're injured on the job they have access to basic first aid. Even the smallest contribution buys extremely important supplies to help a ranger do his or her job. And that can directly result in saving the life of an elephant.