WWF Urges Senate Subcommittee to Prioritize Natural Capital in Asia
WWF President and CEO Carter Roberts testified before a U.S. Senate subcommittee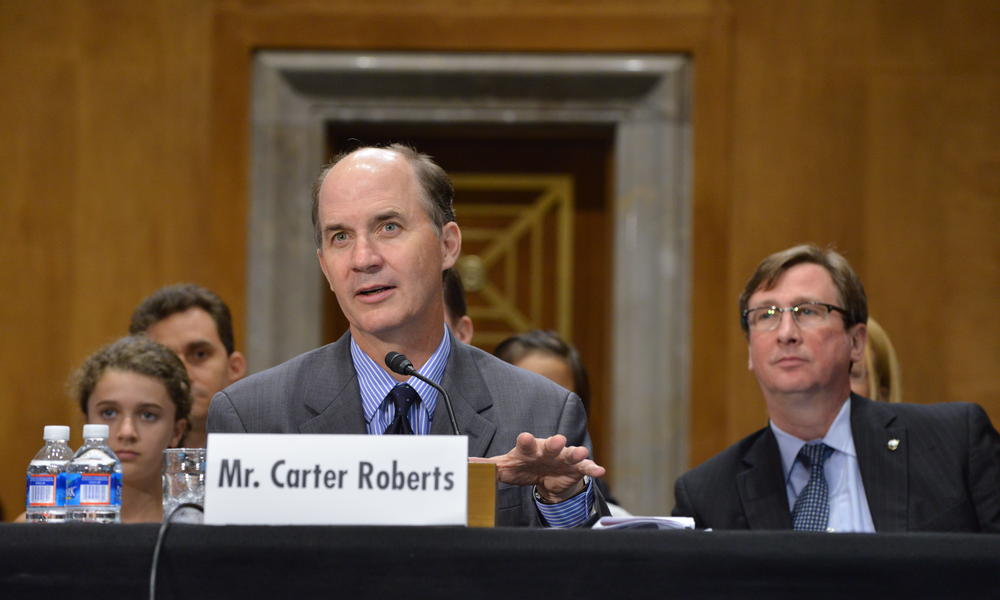 Carter Roberts, President and CEO of WWF-US, testified before the Senate Subcommittee on East Asian and Pacific Affairs, encouraging the United States government to prioritize the environment in its rebalance to Asia. Roberts testified, "the rebalance to Asia comes at a time of growing recognition in that region of how the long-term prosperity of most Asian and Pacific countries is tied to wise management of their 'natural capital'."
Recently, rapid economic growth in East Asia and the Pacific has led to increased degradation of natural resources, given insufficient attention to "green growth" and environmental sustainability. Among the environmental threats of concern to WWF are:
Overfishing in marine areas surrounding the Coral Triangle
Planned expansion of large-scale hydropower schemes on the Mekong that threatens freshwater fisheries and water supplies of Lao PDR, Thailand, Cambodia and Vietnam
Severe haze pollution in Southeast Asia and increased greenhouse gas emissions from the burning of tropical forests in Indonesia
Roberts told the Senate Subcommittee that how the United States and other countries react and respond to these challenges will shape the food, water, economic, and environmental security of countries in East Asia and the Pacific for decades to come.
Reasons for optimism
Roberts also highlighted reasons for optimism. In November, WWF spoke with President Thein Sein of Myanmar and his senior staff about the role of sound resource management in Myanmar's sustainable development. President Thein Sein demonstrated an interest in focusing on the wise management of rivers, forests, coasts and wildlife in order to create a sustainable economy, and one that ensures the country's long-term food and water security.
Leaders of the East Asia and Pacific region are looking to make smart choices to break free of unsustainable patterns of resource use and development. WWF is working with communities, companies and governments throughout the region to support those smart decisions and help this part of the world accommodate rapid development while sustaining its unique biodiversity and rich natural resources.
As Roberts told the Senate Subcommittee, we must help to lock in a new development model that will lead to continued expansion of prosperity in East Asia and the Pacific based in large measure on protecting and enhancing the value of the region's natural capital. The United States has a critically important role to play in bringing about that transition to greener economic development.