WWF Works With Bumble Bee Foods to Improve Health of World's Oceans
New product line helps WWF protect marine wildlife and expand sustainable fishing practices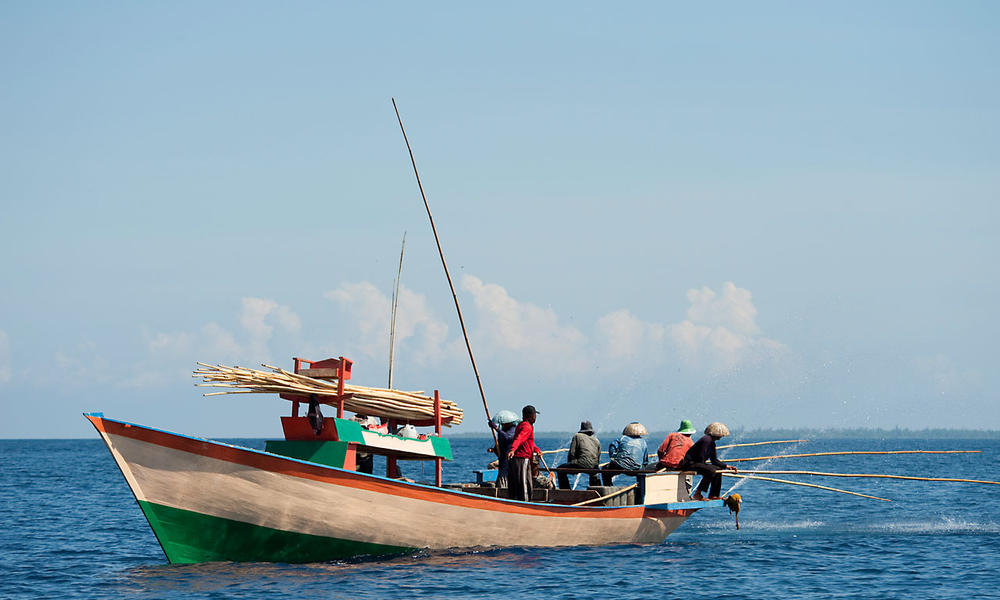 Seafood is the largest traded food commodity in the world. Approximately three billion people rely on seafood as their primary source of protein. As the world tries to meet that demand, 55 percent of the world's fisheries are fished to their maximum sustainable yield, while 30 percent have been pushed beyond their biological limits.
Preserving healthy fish populations and securing sustainable fisheries are as important to people as they are to wildlife. This is only possible by working collaboratively with the private sector.
A win for sustainable seafood
Bumble Bee Foods' new Wild Selections® line of products will carry the Marine Stewardship Council (MSC) label and support WWF's global fisheries and marine conservation efforts by donating a portion of the proceeds from each unit sold.
Over the next five years, Bumble Bee will commit a minimum of $1 million to support WWF's efforts to protect marine life and expand sustainable fishing practices globally, working to increase the availability of MSC-certified fish in the global marketplace.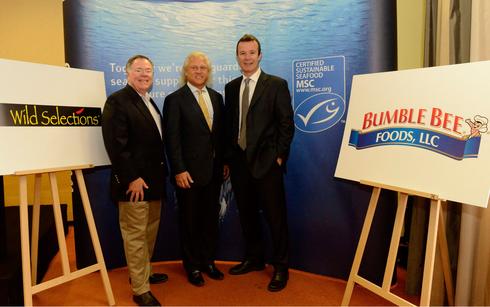 Driving change on the water
WWF will receive a donation of thirteen cents from the sale of every Wild Selections® product sold to further our efforts to:
• Protect Marine Life: A portion of the proceeds from sales of Wild Selections® will support WWF's work to protect marine life, which may include species-based conservation programs related to sharks and sea turtles as well as marine habitats that produce tuna or the other species.
• Expand Sustainable Fishing Practices: WWF is working globally to attain better fisheries management and increase the supply of sustainably caught seafood through fishery improvement projects.
"Bumble Bee's decision to display the MSC ecolabel on its seafood products gives consumers the confidence that their seafood was harvested responsibly," said Bill Fox, WWF's VP of Fisheries. "We applaud Bumble Bee's commitment to sustainable seafood and willingness to give consumers an opportunity to directly contribute to driving positive change on the water and improving the health of the world's oceans."