Valuing Nature Stories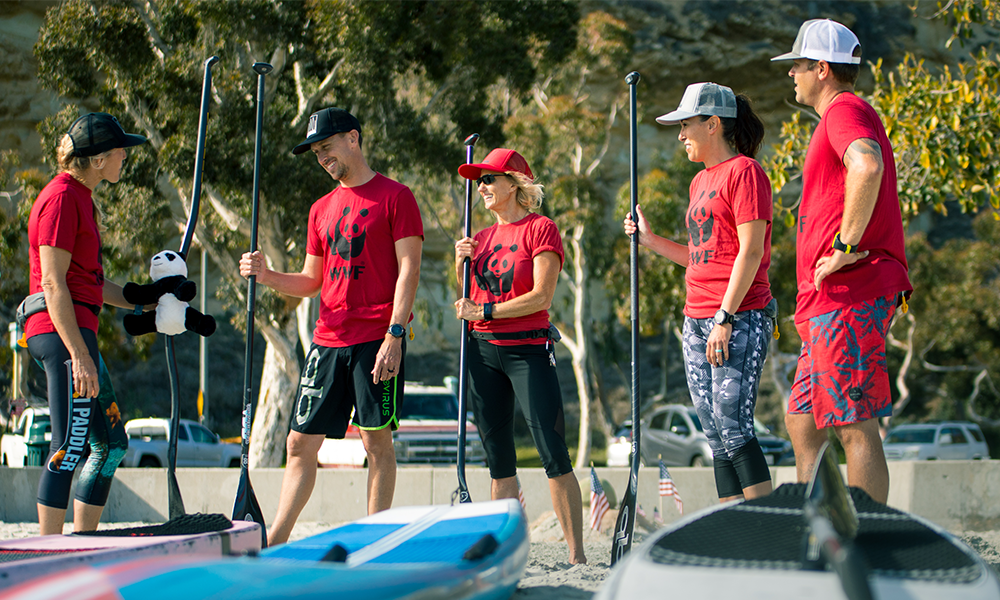 Paddle blends a world-class standup paddle boarding competition with a world-changing cause: protecting the natural world. Here are a few tips to get you paddle boarding.
At the Frankfurt Zoological Society's Orangutan Rehabilitation Center, orangutans are rehabilitated and released back into the wild. Rescued orangutans learn how to feed and fend for themselves in the lowland rainforests of central Sumatra—skills they never had the chance to pick up from their mothers.

July 02, 2018

Colombia's Serranía de Chiribiquete was officially expanded to 10.6 million acres, making it the world's largest protected tropical rain forest national park. It was also declared as a UNESCO World Heritage site.

June 06, 2018

Covering more than 70% of our planet's surface, the ocean contains the largest diversity of life on Earth and affects everything from global weather patterns to food systems. Learn what steps you can take help protect the ocean.

The tiny Bolivian town of Versalles, nestled along the Iténez River, is home to one of the largest river turtle hatcheries in the Amazon. Community efforts have helped to increase turtle numbers, but the species remains vulnerable to threats far beyond the community's control.

WWF Magazine: Winter 2016

Found along about two-thirds of the planet's tropical coastlines, these semi-aquatic plants constitute some of the most dynamic and biologically complex ecosystems on Earth.

WWF Magazine: Winter 2016

Ysabel LeMay's colorful landscapes clearly evoke the "Wonderful Other Worlds" title that unites the images on these pages.

WWF Magazine: Winter 2016

"The majesty of the Northern Great Plains is undeniable," Davis says.

August 02, 2016

Participants of the weeklong workshop, which was hosted by WWF and the Natural Capital Project, learned how to map out Mozambique's natural resources, why the resources are important, how to build them into decisions about infrastructure and development, and more.

The coral reefs and coastal mangroves of Belize are necessary for both the wildlife that live there and the people who rely on it for income and protection. Help us save this threatened World Heritage site.

WWF Magazine: Summer 2016

Do your mind and body good: Visit a park

February 11, 2016

Devil's claw has been used by the Khwe people of southern central Africa for as long as anyone can remember. Prized as a remedy for aches and pains, the fleshy tuber's popularity as an alternative treatment has led to severe overharvesting. So the relative abundance in Namibia's Bwabwata National Park is precious—as is the organic, sustainable harvesting business the Khwe people are now building around devil's claw.

May 21, 2014

A model for conservation, the Amazon Region Protected Areas ensures 150 million acres—three times the size of all US parks combined—of the Amazon are protected for life.

June 14, 2013

WWF's mission is to build a future in which people live in harmony with nature. To achieve our bold vision, we need to reach out and play the chord that resonates in each of us on the nature of inspiration and the inspiration of nature—those nuggets that nature provides and we value.

May 14, 2012

Forget "the dog ate it." I heard the most memorable excuse for missing homework when I was a high school teacher in Vanuatu—a country of 83 islands in the South Pacific. "I was leaping from a 30 foot wooden tower with only vines attached to my ankles," explained my student, Ruben Bong.