Stories: People & Communities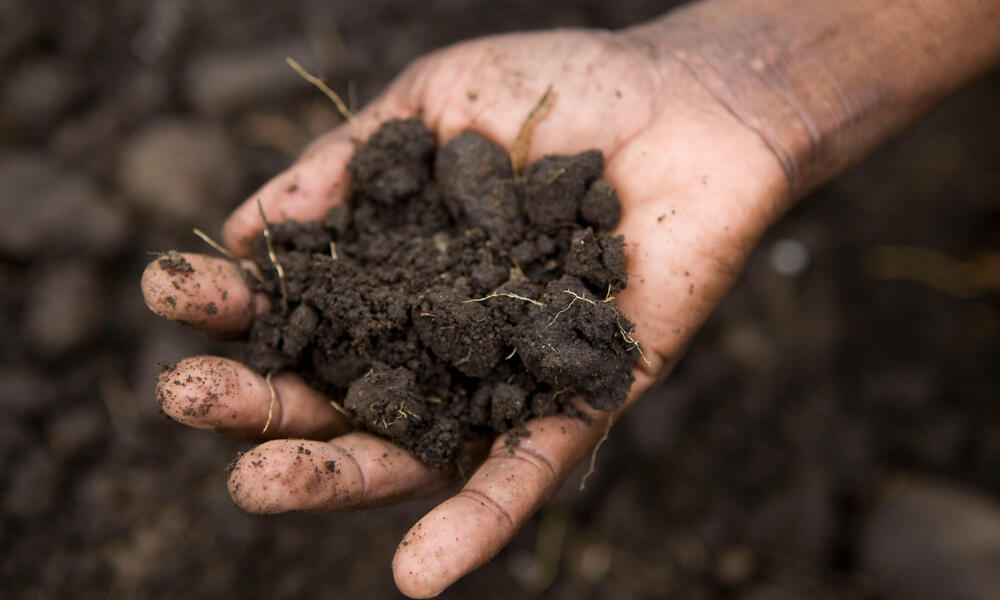 Rice and rubber farmers in Thailand come together to produce organic fertilizer to replace chemical fertilizer. The results pay off in more ways than one.
December 28, 2021

.How fishermen in Thailand and Laos work together to share the Mekong.

November 19, 2021

Toilets play an essential role in both the health of people and the environment, but billions of people worldwide do not have access to these critical facilities. Functioning toilets serve to improve the health and cleanliness of rivers and waterways—and the life that depends on them.

October 14, 2021

Our oceans provide food, regulate Earth's climate, and are rooted in cultural traditions and community livelihoods around the world. When we work on ocean conservation, we are inherently also working with people dependent on the ocean, particularly those who live along coastlines.

September 16, 2021

Alexandria Abuzanuq Ivanoff, who is from Unalakleet, Alaska, a small hunting and fishing community on the northwest coast, discusses how warming waters and increased shipping could impact Indigenous peoples and wildlife.



September 14, 2021

Fifteen inspirational conservationists from thirteen countries will use their expertise to protect species, fill research gaps, and conserve the world's most critical ecosystems.

September 02, 2021

A member of the Bajo tribe of Indonesia, a traditional fishing group leader, and a member of the ranger partner community of Wakatobi National Park, meet: Hartono.

August 26, 2021

Living in a ger, meaning 'home' in Mongolia, and more commonly referred to as a 'yurt' in English, has grown popular in many places around the world. But its origin lies in central Asia, particularly across the steppes of Mongolia. Set up to be a portable home, the ger has been a traditional part of the life of nomadic herders here for millennia. But this way of life is threatened by the climate crisis.


August 09, 2021

Between 1940 and 2010, forest cover in Laos decreased by roughly 30%, putting both people and wildlife in danger. The forest-dependent communities in Laos make almost all of their livelihoods from the forest's natural resources. Illegal logging and forest conversion for agriculture have threatened these livelihoods. To begin to build back a dwindling forest, mitigate the negative impacts of deforestation, and ensure that forest-dependent communities sustainably benefit from natural resources, forest-dependent villages, in partnership with WWF-Laos, started seedling nurseries and planting initiatives to restore their essential forests.

August 05, 2021

For the people of Pahirebesi, the pattern of disaster and recovery is routine. But once this community began to implement bioengineering techniques in their surrounding landslide-prone landscape to mitigate risk, their reality shifted.

August 03, 2021

Forests cover approximately one-third of the Earth's surface and are home to more than three-quarters of the planet's remaining biodiversity, but are declining around the world at an alarming rate. Learn about how WWF's Education for Nature program and The UPS Foundation partner to fund locally-led reforestation and restoration projects in areas with critical need.


WWF Magazine: Fall 2021

Four members of the Oglala Lakota Nation share stories from their lives.

WWF Magazine: Fall 2021

We asked 11 WWF women staff members to interview or write odes to women conservationists who inspire them.

Human-wildlife conflict is when encounters between humans and wildlife lead to negative results, such as loss of property, livelihoods, and even life. The scope of the issue is significant and truly global, but we are nowhere near being able to address it at the scale needed.

July 07, 2021

Jack Sagumai grew up in a coastal community in Papua New Guinea, where much of his life revolved around the ocean; now he works with WWF and other community members to save it.

May 27, 2021

As my love for the ocean has grown exponentially over the years, so too has my awareness of the effects of the climate crisis on marine life and island communities.

May 20, 2021

Nilanga Jayasinghe grew up in Sri Lanka where she developed a fascination with elephants. She now works on Asian species for WWF.

May 19, 2021

Agriculture is part of the solution for both climate and nature and can help achieve sustainable, equitable, resilient food systems that benefit people and the planet. And the often-underrepresented perspectives and experiences of those from local communities, especially women, are critical to successful transformation.

May 04, 2021

Being an archipelago nation made up of over 300 islands, Fiji is rich with marine life and biodiversity. With such close ties to the ocean, fishing is a major part of traditional Fijian life and many communities self-manage their resources.

WWF Magazine: Summer 2021

Five years into the 10-year USAID project, Hariyo Ban had supported thousands of people and helped sequester or avoid emissions of 4.9 million tons of carbon.

WWF Magazine: Summer 2021

Many new projects emphasize community engagement at all stages and focus on priority areas where restoration can connect the Atlantic Forest's remaining fragments and help restore water resources.

April 08, 2021

Coastal communities are the stewards of the ocean, and their livelihoods directly depend on its health. Six people living at the intersection of land and sea around the world tell us why they are so committed to the ocean and what it has brought to their lives.


March 08, 2021

Separated by ocean and land, countries apart, WWF's Jan Vertefeuille reached out to Nety Riana Sari to talk about the role that women have and play in conservation efforts to protect the "Thirty Hills" rain forest in Sumatra, Indonesia, as well as her personal journey in navigating the world of environmental conservation.

March 08, 2021

Women leaders have established themselves as a formidable force in sustainability positions within tech. Though a relatively new discipline, this trend is helping to modernize environmental sustainability and conservation efforts as we know them—and will undoubtedly see its impact grow in the next decade.