Namibia Stories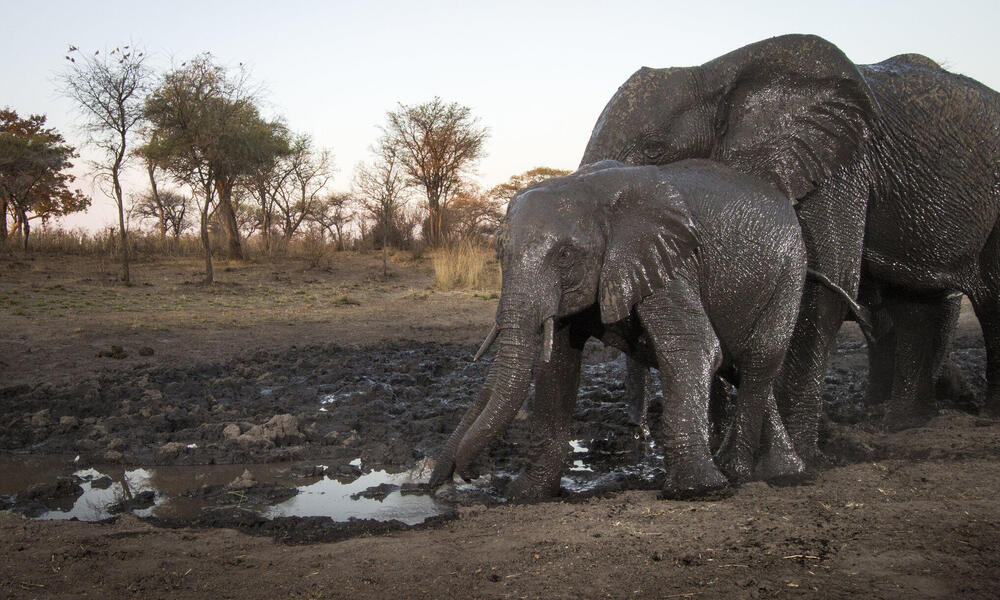 Researcher Lise Hansen and photographer Will Burrard-Lucas worked together to document the great diversity of wildlife present in this part of Namibia—even the shy and rarely seen animals.
WWF Magazine: Winter 2020

As communities try to cope in the short term, the Namibian government, civil society, and passionate conservationists have rallied to help fill the void the pandemic has created.

WWF Magazine: Spring 2017

Asser Ndjitezeua and Carter Roberts talk about community conservancies, tough love, and the importance of finding your passion.

WWF Magazine: Winter 2016

Sometimes the pursuit of a goal produces advantageous byproducts.

WWF Magazine: Spring 2016

Kavango Zambezi Transfrontier Conservation Area (KAZA)

WWF Magazine: Spring 2016

WWF Magazine: Spring 2016

In a landscape largely undocumented by science, a researcher and a photographer team up to illuminate more than the night

January 21, 2016

South Africa announced its first decrease in rhino poaching since 2007, but an increase in the number of rhinos killed in neighboring countries offsets this slight improvement. The South African government confirmed 1,175 rhinos were lost in the country in 2015—slightly down from 1,215 in the previous year.

May 27, 2014

In a groundbreaking study, a WWF-led team discovered Africa's longest land mammal migration. The migration of Plains (or Burchell's) Zebra stretches from Namibia to Botswana—a distance of more than 300 miles roundtrip.

May 19, 2014

The Kavango Zambezi Transfrontier Conservation Area (KAZA) crosses five southern African countries and protects 109 million acres of land. The breadth and variety of wildlife in KAZA is astounding.

WWF Magazine: Summer 2014

How statistics helped uncover a hidden benefit of Namibia's communal conservancies

February 03, 2014

About a year ago, WWF received a Google Global Impact Award grant to launch WWF's Wildlife Crime Technology Project. Today, the project is literally taking flight.

October 29, 2013

WWF presented a Gift to the Earth Award to Namibia for its conservation efforts, which are linked to responsible tourism.

WWF Magazine: Winter 2013

Peacekeeping technology and wildlife crime

WWF Magazine: Winter 2013

In Africa, the warmest of welcomes

May 15, 2013

Former chairman and CEO of the Coca-Cola Company, Neville Isdell, and his wife Pamela recently made a $2 million gift to the World Wildlife Fund.

October 02, 2012

The maize harvest is a crucial source of food for the Kakwenga family in but erratic rains and raids by elephants make a good harvest problematic. Farmers can't guard their crops twenty-four hours a day so they have started using chili bombs—a mixture of ingredients which give off a spicy, pungent smell that offends elephants' sensitive trunks and drives them away from crops.

September 06, 2012

The people of Namibia possess a hard-to-grasp reverence for their landscape. No matter how little rain falls on the southern African country, or how strongly an unforgiving sun bakes the earth, or how swirly dust devils get when they whip across dry river beds, Namibians still respect the natural assets that surround them.

April 23, 2012

Tracking animals by satellite may seem extreme, but it has become a regular part of conservation science. The work is typically done with GPS collars that provide the geographic coordinates of an animal's location so scientists can observe and analyze its movements.