Orangutan Stories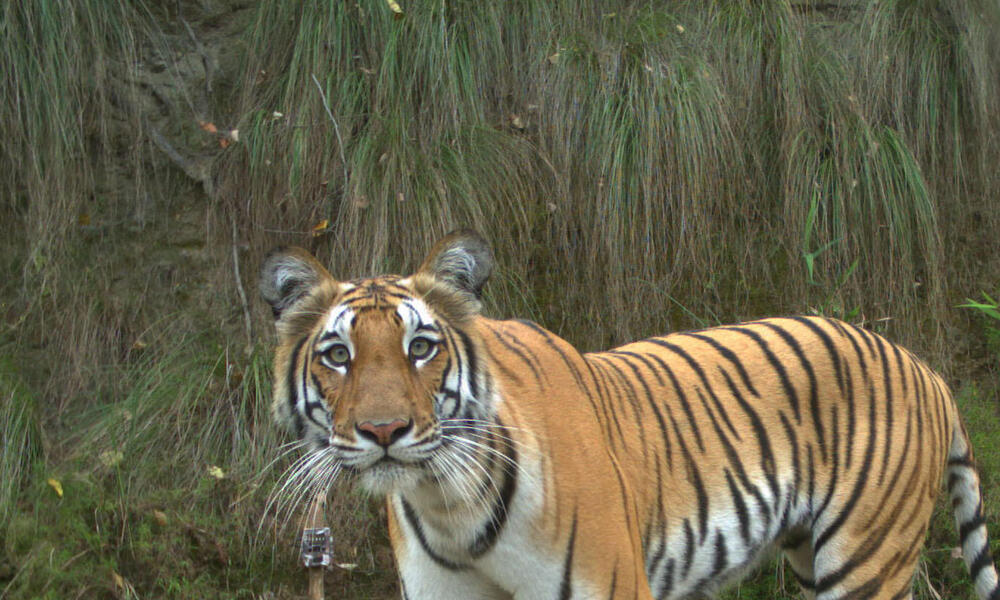 In honor of World Wildlife Day, we celebrate some hopeful conservation stories to remind us actions make a difference and there's still time to preserve our natural world if we all do our part.


At the Frankfurt Zoological Society's Orangutan Rehabilitation Center, orangutans are rehabilitated and released back into the wild. Rescued orangutans learn how to feed and fend for themselves in the lowland rainforests of central Sumatra—skills they never had the chance to pick up from their mothers.

WWF Magazine: Spring 2018

Thanks to a groundbreaking agreement between a WWF-founded company and the residents of a rain forest village, Sumatran orangutan habitat is more secure than it was just a few years ago.

November 02, 2017

A new great ape species—the Tapanuli orangutan—was officially announced by an international team of scientists today. With 800 or fewer individuals, the Tapanuli orangutan is the rarest of all great apes.

January 23, 2017

Forests are very important to us, and to many different species. WWF is working to address the threats to forests, and protect the species that call them home. Check out some of the animals who hang out in forests.

November 30, 2016

One of the last great stands of rain forest in the deforestation hotspot of the Indonesian island of Sumatra has welcomed an exciting new addition: a baby female orangutan. The infant is the first orangutan born in the Thirty Hills conservation concession since WWF and its partners began managing the 100,000-acre forest in 2015.

The animal kingdom is flush with moms that take the time to teach their babies how to find food and protect themselves against the elements.

August 12, 2015

The Indonesian island of Sumatra—one of the most biodiverse places on the planet—has lost more than half of its forest cover in the last thirty years. But there are stands of amazing, still-intact forest in Sumatra, and Thirty Hills is one of them.

May 04, 2015

We all know how great moms can be. The same is true in parts of the wild. Take a look at a few images of animals with their parents.

WWF Magazine: Summer 2015

Palm oil plantations and illegal logging drive habitat loss

February 24, 2014

Orangutans live in the forests of Sumatra and Borneo. Learn a bit more about the species and what WWF is doing to help.

September 12, 2013

Every minute on the Indonesian island of Sumatra, five football fields of rain forest are cleared for timber and replaced with pulpwood, rubber and palm oil plantations.

In Indonesia's Danau Sentarum National Park on the lush island of Borneo, critically endangered orangutans share the peat swamp forests with local human residents. But the orangutan populations have dropped by over 50 percent during the past 60 years, in part from poaching, and also because of habitat destruction from illegal and unsustainable forestry.

February 01, 2012

Baby orangutan lost in the forest of Borneo is brought to safety.