Sumatran Tiger Stories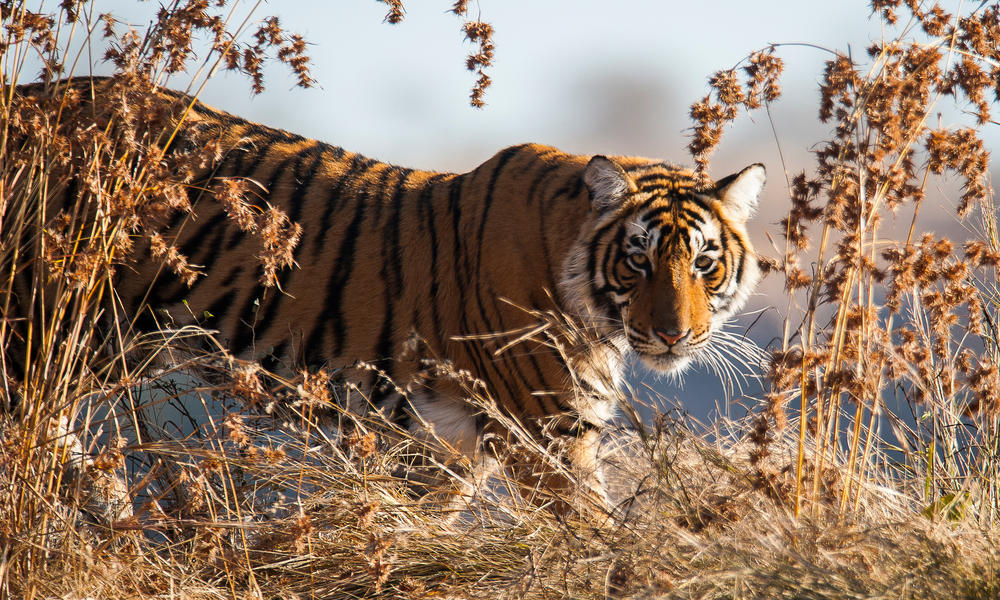 From the world's largest mangrove forests in the Sundarbans to temperate forests in the snowy mountains of Bhutan, protecting tigers and their natural homes helps provide benefits for thousands of other animals and millions of people.
April 18, 2017

A new report by WWF reveals that World Heritage sites are especially vulnerable to illegal harvesting of species listed by CITES, including tigers and African elephants.

November 23, 2016

Earlier this year, WWF estimated an increase in the number of tigers worldwide, up to 3,890 in 2016 from an estimated 3,200 in 2010. But success to date is tenous: According to a new report from WWF, tigers now face a threat far greater than many we've tackled before: linear infrastructure.

November 17, 2016

In November 2010, 13 tiger range countries came together and made an unprecedented pledge: to double the number of wild tigers by 2022. Mobilized by a century of dramatic decline, leaders convened in St. Petersburg, Russia to sign a declaration boosting tiger conservation efforts. This initial effort has led to significant momentum and progress, and for the first time in 100 years, tiger numbers are on the rise. Here are some highlights from the last six years.

April 10, 2016

After a century of constant decline, the number of wild tigers is on the rise! According to the most recent data, at least 3,890 tigers now exist in the wild—up from an estimated 3,200 in 2010.

April 05, 2016

Tiger populations fighting for a comeback in the wild will receive a much needed lifeline from the United States government. Improved and tightened regulations around captive tigers will make it more difficult for captive-bred tigers to filter into and stimulate the illegal wildlife trade that threatens wild tigers in Asia.

Bringing tigers back from the brink takes commitment on a global scale. Faced with this challenge, tiger range countries took a stand and set an ambitious species conservation goal: double the number of wild tigers by 2022—the next Year of the Tiger. The goal is called Tx2.

Tigers are the most iconic of the big cats. With their gorgeous black-and-orange coats and long, white whiskers, they invoke in many a feeling of wonder and admiration. But though they are adored, they're also vulnerable to extinction.

August 12, 2015

The Indonesian island of Sumatra—one of the most biodiverse places on the planet—has lost more than half of its forest cover in the last thirty years. But there are stands of amazing, still-intact forest in Sumatra, and Thirty Hills is one of them.

July 29, 2015

Bhutan is home to an amazing 103 wild tigers—an increase from a previous estimate of 75 that was not based on actual field surveys—according to the country's first-ever tiger survey released on Global Tiger Day Conducted entirely by Bhutanese scientists, the survey spanned habitats ranging from snowy, cold mountains in the north—where both tigers and snow leopards roam wild—down to dense, subtropical forests in the south.

October 01, 2013

Abeng, coordinator of WWF's Tiger Protection Units in Indonesia, has lived on the island of Sumatra his whole life. He leads our efforts to protect last wild tigers in Tesso Nilo-Bukit TigapuluhBukit Tigapuluh, or "30 Hills."

November 15, 2011

Camera trap photos capture five of the island's big cat species in the wild.