Overview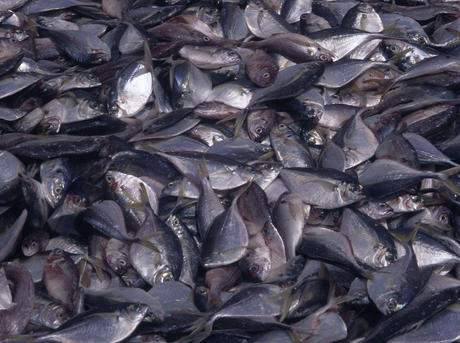 Overfishing occurs when more fish are caught than the population can replace through natural reproduction. Gathering as many fish as possible may seem like a profitable practice, but overfishing has serious consequences. The results not only affect the balance of life in the oceans, but also the social and economic well-being of the coastal communities who depend on fish for their way of life.
Billions of people rely on fish for protein, and fishing is the principal livelihood for millions of people around the world. For centuries, our seas and oceans have been considered a limitless bounty of food. However, increasing fishing efforts over the last 50 years as well as unsustainable fishing practices are pushing many fish stocks to the point of collapse.
More than 30 percent of the world's fisheries have been pushed beyond their biological limits and are in need of strict management plans to restore them. Several important commercial fish populations (such as Atlantic bluefin tuna) have declined to the point where their survival as a species is threatened. Target fishing of top predators, such as tuna and groupers, is changing marine communities, which lead to an abundance of smaller marine species, such as sardines and anchovies.
Many fishers are aware of the need to safeguard fish populations and the marine environment, however illegal fishing and other regulatory problems still exist. WWF works with stakeholders to reform fisheries management globally, focusing on sustainable practices that conserve ecosystems, but also sustain livelihoods and ensure food security.
Pulizica, a small fishing community in Mozambique's Primeiras e Segundas archipelago, is home to the newest fish sanctuary established by the CARE-WWF Alliance, a global partnership to address the root causes of poverty and environmental degradation. How well is the protected area recovering declining fish stocks in the region?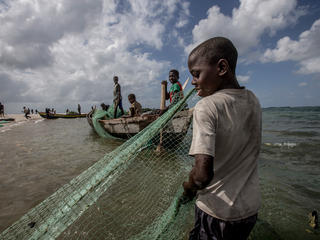 Causes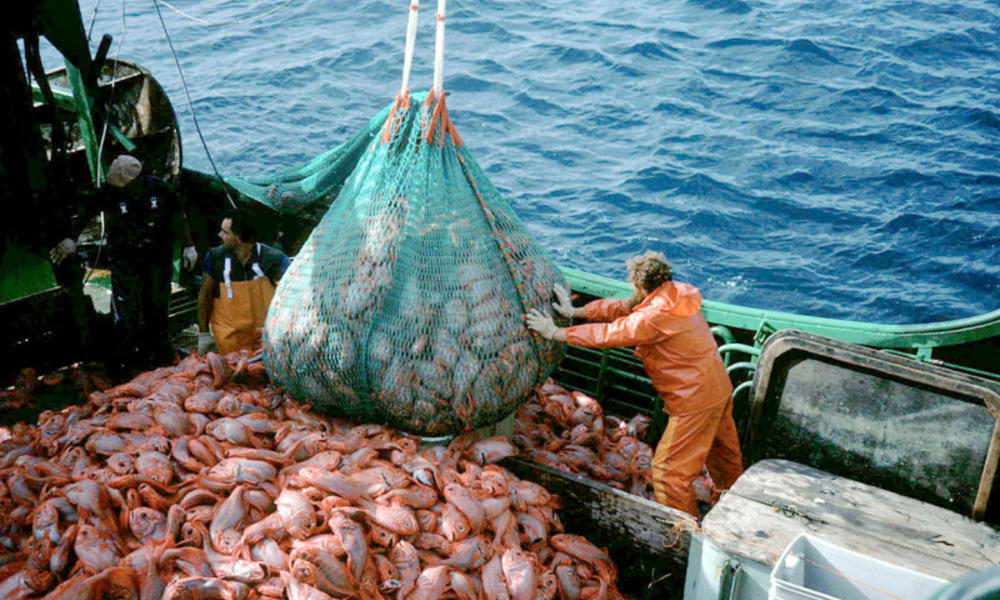 LACK OF PROTECTED AREAS
Just 1.6% of the world's oceans have been declared as marine protected areas (MPAs), and 90% of existing MPAs are open to fishing. MPAs are important because they protect habitats such as coral reefs from destructive fishing practices. No-take zones allow depleted fish populations to recover and provide refuge for endangered species such as marine turtles. Protected areas allow stressed reefs the ability to recover from climate change impacts, such as bleaching. These benefits translate to improved food security for people who rely on the ocean for their daily sustenance and livelihoods.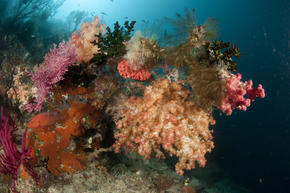 OPEN ACCESS FISHERIES
A main problem of overfishing is the "open access" nature of fisheries. Because there are no or few property rights there is a lack of incentive for fishermen to leave fish in the water.
POOR FISHERIES MANAGEMENT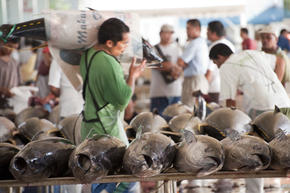 A lack of management oversight, government regulations, and traceability of fishing activities has long been a problem in the fishing industry. Current rules and regulations are not strong enough to limit fishing capacity to a sustainable level. This is particularly the case for the high seas, where there are few international fishing regulations, and those that exist are not always implemented or enforced. Many fisheries management bodies are not able to adequately incorporate scientific advice on fish quotas, and customs agencies and retailers cannot always ensure that the fish entering their country is caught legally and in a sustainable way.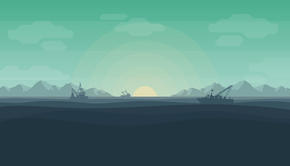 One key dimension of the overfishing crisis is illegal, unregulated, and unreported fishing. It occurs across all types of fisheries, within national and international waters, and small scale to large industrialized operations. Illegal fishing accounts for an estimated 20% of the world's catch and as much as 50% in some fisheries. The costs of illegal fishing are significant, with the value of pirate fish products estimated at between $10-23.5 billion annually.
Learn how we can prevent illegally caught fish from entering our food chain.
SUBSIDIES
Many governments still continue to subsidize their fleets, allowing unprofitable operations to subsist, and overfishing to occur. Today's worldwide fishing fleet is estimated to be up to two and a half times the capacity needed to catch what we actually need.
Impacts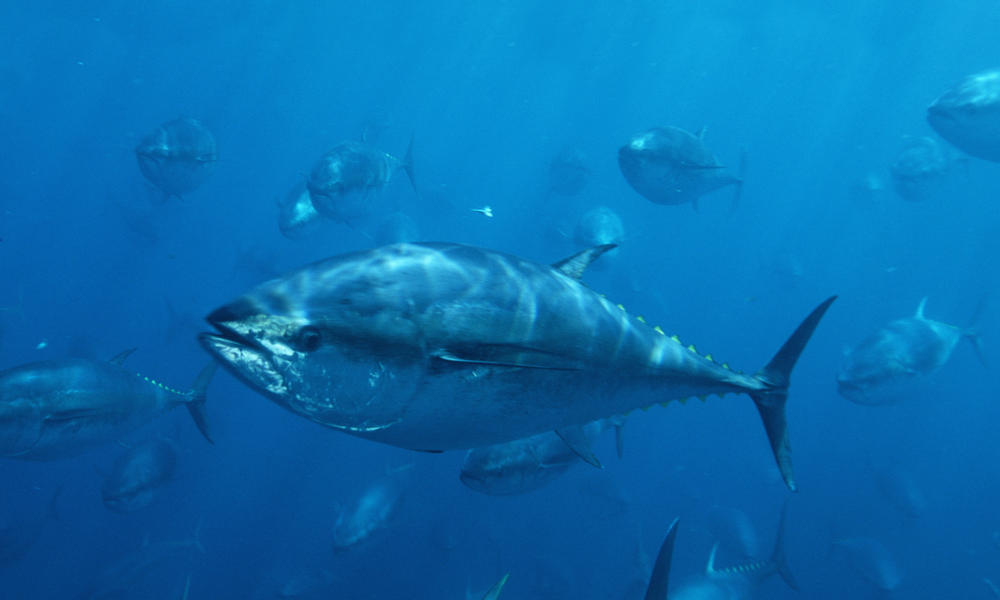 ECONOMIC LOSS
Fishing is integral to economies around the world. Overfishing threatens coastal nations down to the local level, devastating communities whose chief source of labor and revenue hinges on healthy, plentiful stocks of fish.
MARINE LIFE IMBALANCE
Targeted fishing of top predators (such as billfish, sharks and tuna) eventually disrupts marine communities, causing increased abundance of smaller marine animals at the bottom of the food chain. This in turn has impacts on the rest of the marine ecosystem, such as the increased growth of algae and threats to coral reef health. Overfishing is also closely tied to bycatch, another serious marine threat that causes the needless loss of billions of fish, along with marine turtles and cetaceans.
DECREASED FOOD SECURITY
Coastal communities around the world depend on fish as their primary source of protein. Overfishing threatens their long-term food security, particularly in developing countries.
What WWF Is Doing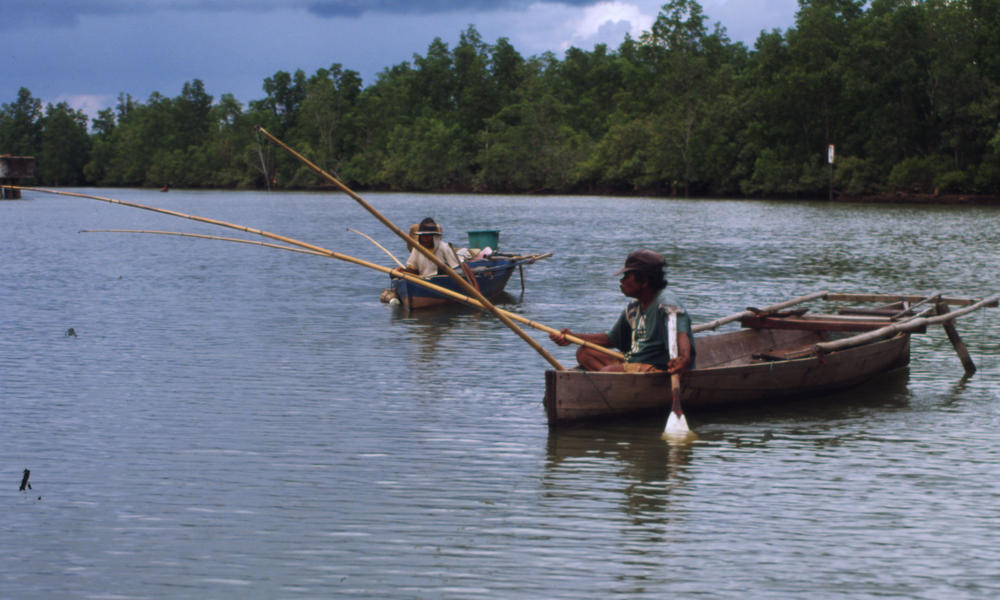 WWF works to end overfishing by addressing it at both a local and commercial level. Through collaboration with a variety of partners we strive to transform fisheries so that they are sustainable, have minimal impact on the environment and can provide food and livelihoods for years to come.
IMPROVING FISHERIES MANAGEMENT
Policy and governance decisions have inadvertently promoted global overfishing, often adversely impacting poor coastal communities. WWF helps countries implement policies that assure long-term food security and provide coastal communities with a higher—and sustainable—standard of living. We also promote a rights-based approach to fisheries management, which creates incentives for fishermen to become good stewards of the resource.
MAKING FISHERIES SUSTAINABLE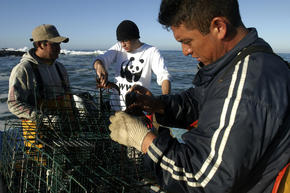 WWF helped found the Marine Stewardship Council (MSC), which has set an environmental standard to identify sustainable fisheries. We work with partners to help fisheries qualify for MSC certification. Nearly 15,000 seafood products with over $3 billion in annual sales bear the MSC label.
INFLUENCING THE GLOBAL MARKET
WWF helps retailers worldwide to source from fisheries that are MSC certified. By working with retailers with considerable influence, we aim to transform the global seafood market and ensure the continuity and quality of the fishing industry as a whole.
ADDRESSING FISHING SUBSIDIES
As fish stocks dwindle, some of the world's richest nations are paying billions of dollars to keep lagging fishing industries afloat through fishing subsidies. This scale of subsidization is a huge incentive to expand fishing fleets and overfish. WWF encourages nations to reduce and reform the fisheries subsidies that contribute to overfishing.
CREATING AND EXPANDING MARINE PROTECTED AREAS
WWF is working to create a network of MPAs in places like the Coral Triangle. WWF works to ensure MPAs are designed and managed well and that they benefit both people and nature. We also monitor the impacts of reserves on local communities.
Traceability—the ability to track seafood from bait to plate—is one of the "must have" tools needed to combat illegal, unreported, and unregulated fishing. WWF has been working with leaders in the public and private sectors to improve traceability.