Amazon Cruises
8 to 10 days

Multiple departures, year round
Just announced: Two WWF experts to join June & November cruises as guest lecturers.
Look for blue-and-yellow macaws during sunrise skiff rides along the banks of the Amazon.

The WWF-supported Pacaya Samiria Reserve is teeming with wildlife, including yellow-spotted turtles.

Naturalist guides will teach you about the famous pink river dolphin.

Named in honor of a British queen, the Victoria water lily of the Amazon can grow to nearly 10 feet in diameter.

Keep an eye out for flamboyantly plumed hoatzins.
From the sky, the Amazon looks like a lush, green blanket stretching as far as the eye can see, with silver ribbons snaking across it. But on the ground, the world's largest rain forest and its rivers comprise a complex realm where even the teeniest insect, seemingly invasive vine and inhibited bird all serve important roles.
Available Tours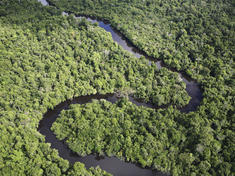 Great Amazon River Cruise
Explore the wonders of the world's largest rain forest on a voyage aboard a brand-new riverboat. Itinerary highlights include Pacaya Samiria Reserve, Río Ucayali and Yarapa River.
9-day tours from $4,595
View Itinerary h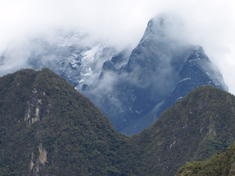 Discover Amazon & Machu Picchu
A privately guided small-group exploration of Peru's natural and archaeological treasures. Itinerary highlights include Sacred Valley of the Incas, Cusco and the Pacaya-Samiria National Reserve.
10-day tours from $5,995
View Itinerary h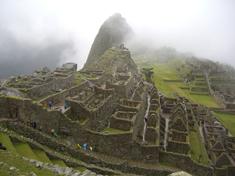 Scheduled WWF Experts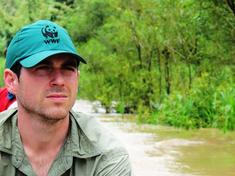 Eric May
Eric May, Senior Program Officer for WWF's Latin America and Caribbean Program, will join our June 17-26Amazon River Cruise departure as a guest lecturer. In his role, Eric provides leadership, technical support and oversight for the development of comprehensive and large scale conservation programs in the Latin America and Caribbean Region. Eric works closely with field offices throughout Latin America on initiatives involving mining, energy, agriculture, finance, trade and other market-oriented issues. He is currently focusing on scaling up best practices for soy and beef production to reduce associated deforestation in the Amazon and other critical ecosystems in South America.
Amy Smith will join our November 11-19, 2016 departure. Amy has more than 15 years of experience in tropical forestry, forest products manufacturing and marketing, and Forest Stewardship Council (FSC) certification. Amy currently Manager of Wood Sector Engagement with WWF's Global Forest and Trade Network-North America (GFTN-NA) program. In her role with GFTN-NA, Amy assists companies in understanding the sources of their forest products, implementing responsible sourcing policies, increasing the amount of credibly certified products in their supply chain, and in making market linkages between wood buyers and suppliers that share a commitment to responsible forestry and trade.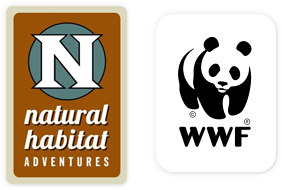 Discovering Our Planet Together
Call (888) 993 – 8687
to book your spot on this tour.
Questions? Email us at
travel@wwfus.org
.
WWF in the Amazon
WWF has been working in the Amazon for 40 years and is at the forefront of efforts to protect the forests, species and people that call it home. Read more here
More Upcoming Tours