American Southwest
8 days

Multiple departures, May & September
Discover the glorious red-rock country and desert wildlife of the American Southwest.
A small group gives us the flexibility to move with the light for stunning landscape views.

Travel during the quieter seasons of spring and fall for beautiful nature with fewer crowds.

Spot bighorn sheep climbing the rocky landscape of Zion National Park.

The stunning array of colors of Bryce Canyon makes for perfect photo opportunities.

Visit the less-traveled and spectacular North Rim of the Grand Canyon.
The landscape of the American Southwest has long captivated artists, writers and photographers who have sought to arrest its drama in image or word. Standing on the edge of the Grand Canyon's 5,000-foot precipice, searching the depths below for a glimpse of the Colorado River's silver ribbon, you'll soon realize that no work of art can compare. Remarkably diverse but no less moving are the marvels of neighboring Bryce and Zion.
Available Tour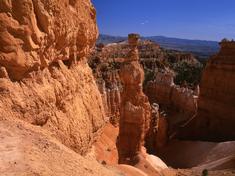 Canyons of the American Southwest
Gaze into the Grand Canyon's storied depths from the more remote and less-visited North Rim and the hidden corners of Zion, while Bryce Canyon's colorful hoodoos bring the magic of the Southwest to life.
8-day tours from $3,795
View Itinerary h
Articles
Americans Concur: National Parks Beat Theme Parks for a Family Vacation!
Using Facebook to Relive Your Travels
12 Travel Tips that Are Good for Conservation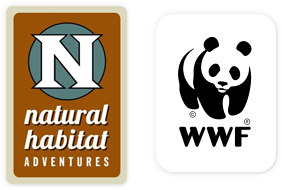 Discovering Our Planet Together
Call (888) 993 – 8687
to book your spot on this tour.
Questions? Email us at
travel@wwfus.org
.
WWF in the American Southwest
For more than 15 years, WWF and its bi-national partners have been working in the northern Chihuahuan Desert to protect and bring back freshwater and grassland ecosystems for the benefit of wildlife and people. Read more here.
More Upcoming Tours